The Loop
Rose blooms, Sergio slays curse and Dustin update: Sunday morning Masters roundup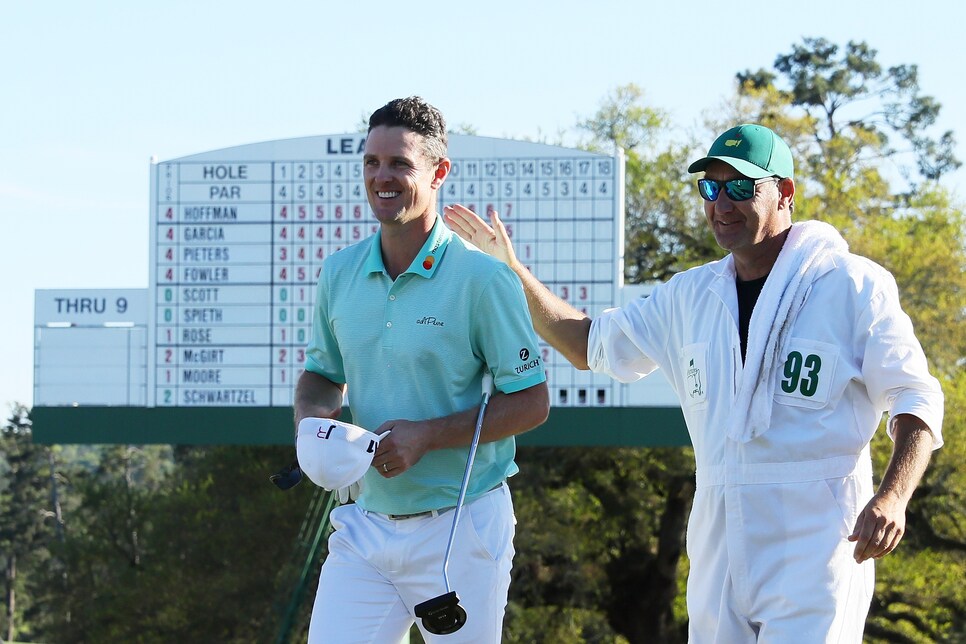 Welcome to the Dew Sweeper, your one-stop shop to catch up on the action from the golf world. From the professional tours, trending news, social media headlines and upcoming events, here's every golf-related thing you need to know for the morning of April 9th.
A Rose blooms amongst azaleas
It felt like the broadcast only showed six of his shots all afternoon, but no matter: Justin Rose turned in the round of day, carding five birdies over his final seven holes for a superlative 67.
The Olympic gold medalist has been sharp this season, ranking 11th in strokes gained and 12th in scoring average. Rose also has an impressive track record at Augusta, making the cut in all 11 appearances with four top 10s and a runner-up. However, there is an air of immediacy to the proceedings: at 36 years old, Rose is running out of chances to win a green jacket.
But, unlike most of his competitors this afternoon, Rose has taken care of business on the big stage before, evidenced at Merion and Rio. Expect the Englishman to be in the mix right down to the wire.
By the way, "A Rose blooms amongst azaleas" will absolutely be Jim Nantz's victory call.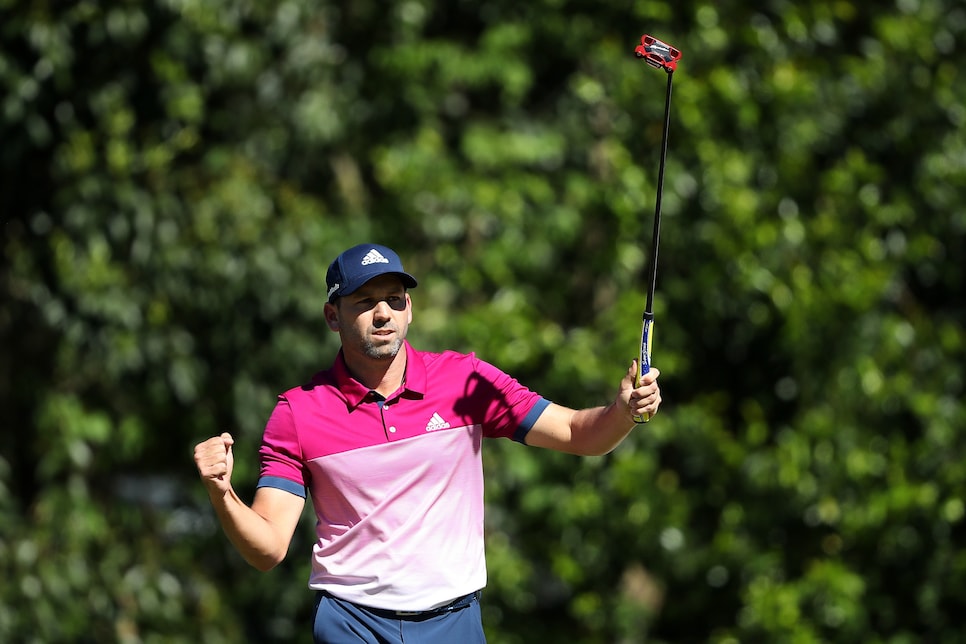 Sergio slays Saturday curse
Thanks to the charges of Rose and a certain 23-year-old Texan, Sergio's Saturday was somewhat overlooked. The Spaniard enters Sunday tied for the lead thanks to a third-round 70, but to many observers, it was far from an aesthetically pleasing performance. Garcia seemingly missed birdie putt after birdie putt, and was the benefit of a handful a fortuitous bounces, specifically receiving a huge break on the 13th when his ball defied gravity and hung up on the bank.
While those scrutinies may be true to a degree, they also don't deliver credit to where credit's due. While he did miss his share of birdie attempts, he still made four on the day, and perhaps more importantly, recorded only two bogeys. The Champions locker room is laced with lucky breaks; you could argue one doesn't slip on the green jacket without a bit of fortune.
Better yet, Saturday had plagued Garcia in Masters past, entering with a 74.92 scoring average on Day 3. To Garcia, that 70 likely felt like a 67. And here we stand, 18 holes away from Sergio finally winning that elusive major.
Looks like that proverb is true: the 74th time really is the charm.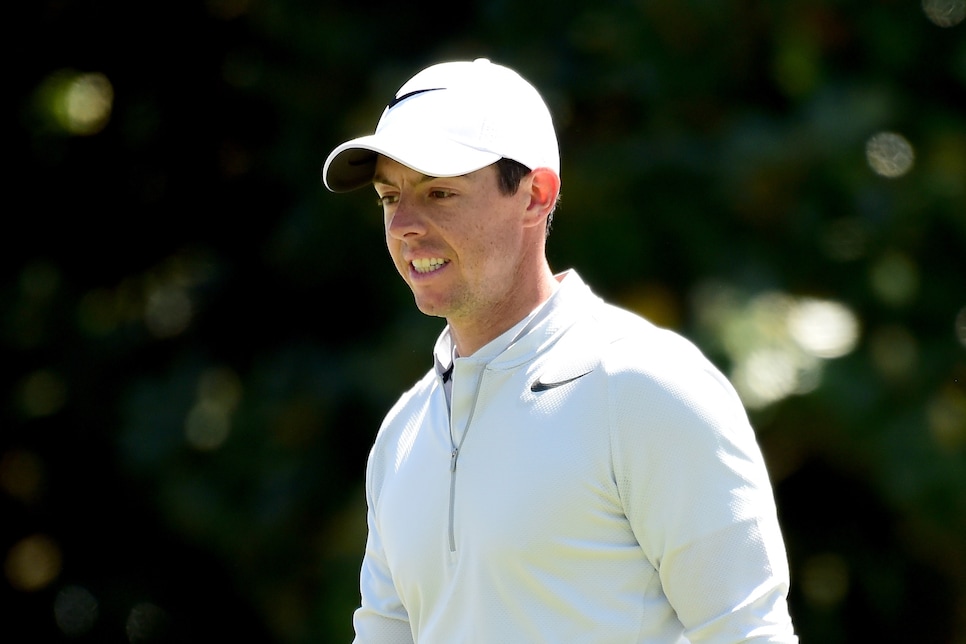 McIlroy's out, but one step closer
Rory finished his round in red numbers, but on moving day, McIlroy mostly stayed put. Three birdies on the front were wiped out by a bogey at the fifth and double at the seventh. He birdied the 13th, but did little else on the back, as the four-time major winner again struggled with his irons throughout the afternoon.
This tournament has been a curious tale for McIlroy. In past Masters, he was typically undone by a handful of blow-up holes, leaving the property Sunday night with a sense of "what if." This tour, however, McIlroy has mostly kept the big numbers at bay. Instead, it's an inability to cash in on the opportunities presented, failing to surmount or sustain a birdie run. A faculty that McIlroy has historically done better than his peers.
Which is why McIlroy's 2017 tournament is a success. He showed he can keep things together when his "A" game is absent, one of the knocks he's battled since turning pro. McIlroy won't win on Sunday -- for those scoring at home, that's 0-for-9 in his career -- but he'll leave with the piece of mind that he's one step closer to that aspiration.
We get it. People want to see Jordan Spieth avenge his Masters meltdown, or for Sergio to punch his ticket, or Rickie Fowler reassert his name on golf's marquee. What they don't want is Charley Hoffman, an unknown commodity to the casual fan, putting on the green jacket Sunday night.
One problem: no one seems to have told Hoffman.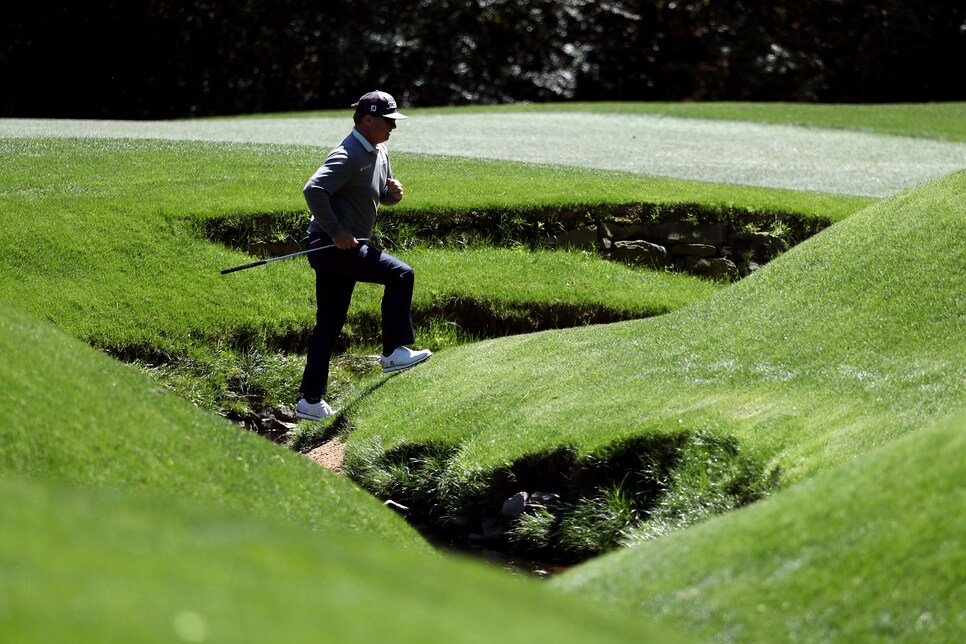 At least, that was the case through 13 holes, as the 40-year-old held the lead thanks to a three-under display on the afternoon. However, he bogeyed the 14th, parred the 15th and made a hideous double on the 16th, becoming the only player on the day to find the water on the par 3. He fell off the lead, and in the minds of many, out of sight.
However, he remains just two back of the lead, playing in the antepenultimate pairing with Ryan Moore. Hoffman's enjoyed a strong campaign, highlighted by T-4 at Riviera and runner-up at Bay Hill, and illustrated through three days that he possesses the approach game to get it done at Augusta National. He made not be the sentimental favorite. But, as we saw a season ago, these rodeos are not popularity contests.
So much has happened over the past three days it's easy to forget the absence of Dustin Johnson, he of the ill-timed venture down the basement steps. According to his trainer, the World No. 1 is recovering nicely, undergoing treatment on his lower left back and doing "active rest" recreations like the exercise bike and stretching.
Brian Wacker reports Johnson is considering playing in the Well's Fargo Championship before heading to the Players Championship in May. Though it sounds like his team is not worried about his long-term health, you still feel for the guy. To miss out on the Augusta action, especially when one is knocking on immortality's door, is cruel and unusual punishment.