The Loop
Rosaforte: Taking stock of Tiger's 2013
Tiger Woods was tapped out when he came off the course Friday at East Lake GC, and he admitted it. The world's No. 1 golfer hemorrhaged any chances of winning the FedEx Cup with a double bogey on the 14th hole and a triple bogey at the 17th. But instead of blowing past the assembled media as he did following an opening-round 73, Woods walked straight to the podium, resigned to the fact his legs were dead, his back ached and he was 36 holes from shutting it down for the season.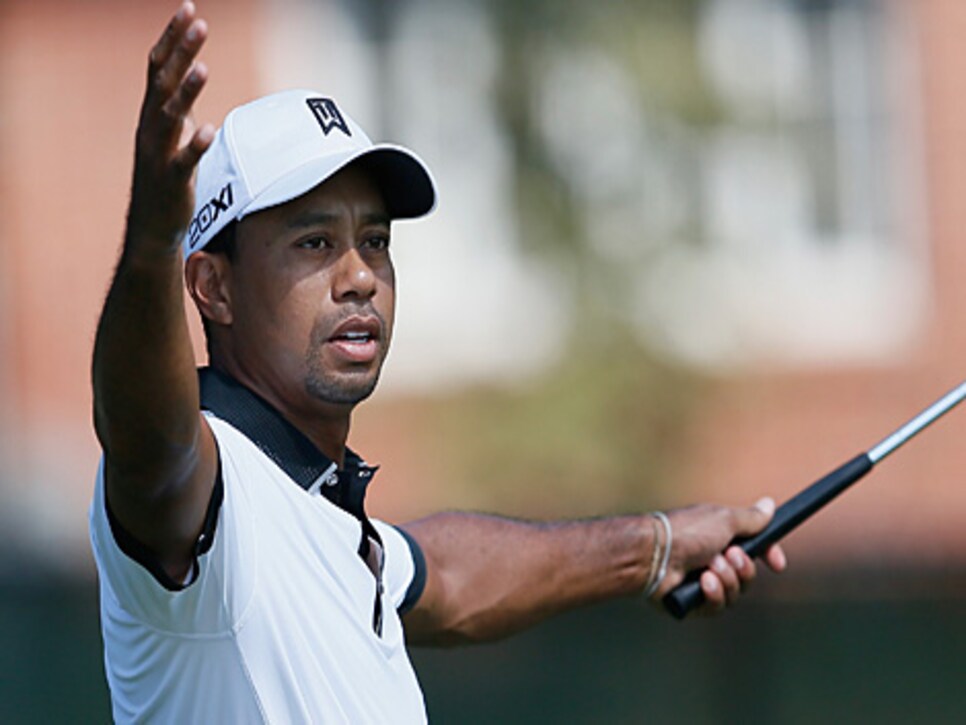 Woods started this round like the guy who won his fifth tournament of the year by seven strokes last month at the WGC -Bridgestone Invitational. Five under through 13 holes, he would end the day with a 71, 14 strokes behind 36-hole leader Henrik Stenson.
With that came his admission of weakness. "I put everything into the start and didn't have much at the end," he said. "Just ran out of gas."
Tiger doesn't run out of gas, but when asked how he was feeling at this point in a 17-tournament season, he said with all honesty, "I'm tired."
Was the back OK? About that he was not specific. It had spasmed at the Barclays, where he played through the pain to shoot 69 on Sunday for a gutty T-2. In the next three playoff events he was never a factor, finishing T-65 at the Deutsche Bank Championship, T-11 amid the BMW Championship rules controversy and ultimately T-22 in a 30-man field in Atlanta.
"It's just been a long, long grind," he said.
How, you may ask, can a 17- week work schedule, flying around the globe in a G5, be a grind? If you follow Woods day to day in his public golf life, you might understand. There always seems to be drama, some of it self-imposed. Big Brother is following every move -- even when Woods goes into the woods, as he did at Conway Farms.
So it's relative. Not including his shortened seasons of 2008, 2010 and 2011, Woods has always paced himself with a reduced schedule, averaging 18.4 reps a year on the PGA Tour since his first full season in 1997. But he's not 27 anymore, he's 37, and four knee surgeries, not to mention the calamitous months following his scandal, can age a man.
Whether it's fatigue, frustration about going 5 1/2 years without a major, the inconsistencies of his swing and his putter, not to mention his body breaking down, he plays at times without joy. Going 20 holes around East Lake without a birdie -- the course where he set the tournament record (23 under) in 2007 -- will do that to the strongest of men.
And Woods was always the strongest physical and mental beast in the golf jungle. That was his edge. That was how he willed the ball into the hole and won majors by double figures. Asked if he was going to play a Steve Stricker schedule, Woods smiled and said, "I normally do."
There was gas back in the tank over the weekend. Maybe it was no coincidence his children and girlfriend were in attendance. Maybe it was because he has a week off before the Presidents Cup. Maybe he's just a human after all that. He did win five times this year, and captured the PGA of America's Player of the Year Award and Vardon Trophy for the first time since 2009. As he said after closing rounds of 69-67, "that's a pretty good year."