The Loop
Playing the WGC-Match Play distracts Belgium's Thomas Pieters from the tragedy in Brussels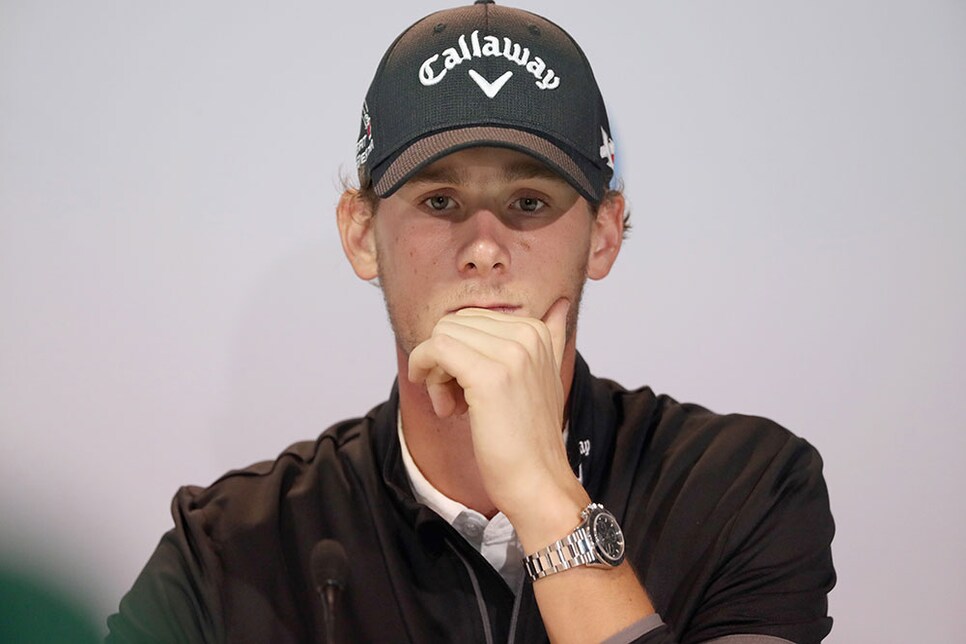 Thomas Pieters was homesick upon arriving at the University of Illinois six years ago, but now calls Champaign his American home. His real home, however, is etched on his golf balls. "He's drawn the Belgian flag on his ball since I've known him," says Illini coach Mike Small. "He loves his country very, very much."
So you can imagine how Pieters felt early last Tuesday morning in Austin, when his cellphone was buzzing and his Twitter feed brought horrific images of terrorism from the Brussels Airport. "It's somewhere I go almost every time I fly out," he said before the WGC-Dell Match Play Championship.
Pieters has already flown 62,400 miles this year, enough to circle the world 2½ times. Most of those trips have originated from Brussels, 26 miles from his family's home in Antwerp. Such is the life of a 24-year-old playing the European Tour. Vowing not to live in fear, saying that it won't affect the way he travels, Pieters is still wary of being at the wrong place at the wrong time. "I'm not scared to fly," he said. "But it does cross your mind sometimes."
How could it not? Especially being, in the words of Small, a family man with a soft heart who wants people around him happy. The college coach recalled how hard Pieters took losing his 78-year-old grandfather last summer to cancer, before rebounding with two consecutive wins on the European Tour.
Upon first hearing the news from Belgium, "the feeling over breakfast was utter disbelief, shock, confusion and slight panic that we might know someone affected," said Pieters' older sister and day-to-day manager accompanying him, Liselotte. Added Thomas, "You can't put that out of your mind, something like that. It does affect you for life, I think."
Yet Pieters played on in Austin. He came back from 2 down with three holes left to earn a half point against Adam Scott. The next day he made seven birdies to defeat Chris Woods, 3 and 2, but against the eventual winner of his group, Bill Haas, he was beaten, 4 and 2. While failing to earn enough World Ranking points to qualify for the Masters, Pieters did move closer to top 50 for the first time in his career and his goal of representing Belgium in the Olympics.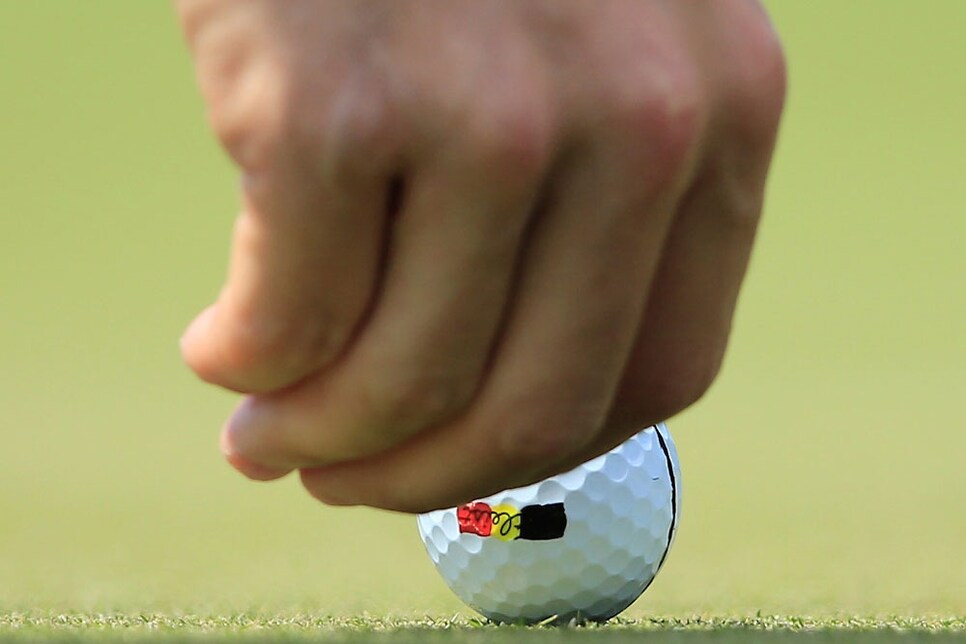 A long hitter at a wiry 6-foot-4, Pieters is prepared to be a regular on the world stage. He showed early promise at the Flemish Golf Federation, where at age 12 he first began working with respected instructor Pete Cowen. At Illinois, where Small passed along wisdom gained from his own days as a professional, Pieters won the 2012 NCAA individual title as a sophomore, and a few months later beat Jordan Spieth in the first round of the U.S. Amateur. Pieters turned professional in 2013 and quickly qualified for the European Tour.
"For sure I'm that quiet guy, but I know what I'm capable of," says Pieters, who is represented by Mark Steinberg. "I'm patient."
He needed to be while forced to stay in Austin for two extra days as Liselotte worked her phone, trying to get Thomas into Antwerp from London, since the Brussels Airport remained closed at least until Tuesday. But the United States is also home, and he hopes to play the PGA Tour someday.
"I'm happy to be here," he admitted. "I feel safe here."