The Loop
Rosaforte: Couples, Furyk primary choices for '18 U.S. Ryder Cup captaincy
The U.S. Ryder Cup committee will host a conference call on Tuesday to discuss potential captain choices for the 2018 event. According to Golf Digest and Golf World senior writer and Golf Channel Insider Tim Rosaforte, two names are believed to be in the running: Fred Couples and Jim Furyk.
Furyk, 46, is considered the favorite to lead the U.S., but is coming off a year in which he shot 58 at the Traveler's Championship and finished second in the U.S. Open after coming back in June following wrist surgery.
"I hesitate to talk about it because our Ryder Cup Committee needs to decide who the best candidate is -- and I will support their decision,'' Furyk said to Rosaforte.
Furyk was an assistant captain for Davis Love III at Hazeltine, helping the Americans capture their first Ryder Cup since 2008. Furyk has made nine Ryder Cup appearances as a player, and was part of the vaunted "task force" assembled after the embarrassing American defeat in 2014.
Couples, however, is a bit of a shock. The former No. 1 player in the world has played on five Ryder Cup squads, and has been a Presidents Cup captain three times. Conversely, the committee has accentuated the idea of cohesion, an umbrella that Couples ostensibly doesn't fall under.
"Anything is possible, but given the plan of continuity from year to year, not having been an assistant captain this past year would be an inconsistency," a source told Rosaforte. "But having three President Cup captaincies and multiple [Ryder Cup] vice captaincies and his close relationship to Davis, he'd be a great alternative if Furyk or Tiger don't make the team as players."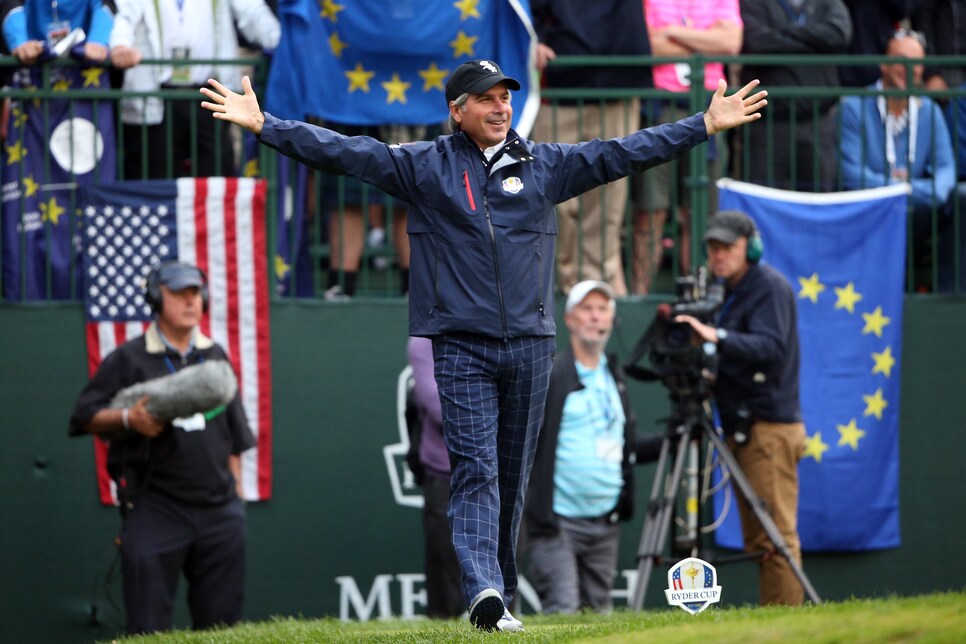 On Tuesday's call will be Love, Tiger Woods and Phil Mickelson, along with three PGA of America representatives. On Monday, Golf Digest reported Thomas Bjorn had been named the head of the European Ryder Cup team.
Love told Rosaforte, "I can't help with names, but our new system of experienced assistants and a Ryder Cup committee gives me confidence that anyone we choose will have the tools to be successful, so [that] opens up the list more than in the past. It just has to be someone that the players trust and have confidence in."
The 2018 Ryder Cup will be at the Albatros Course of Le Golf National in Paris, France.