The Loop
Rosaforte: Caddie Pete Bender is back to winning ways
Pete Bender promised his mother he would never put her in a home, that he would always be by her side in her dying days, and so he was, this past April.
"She died in my arms," Bender said Saturday night from San Antonio.
The passing of Ann Bender to dementia at age 90 put her son back in the job market among professional caddies. Bender was on the bags of Greg Norman and Ian Baker-Finch for their respective British Open titles in 1986 and 1991, and had worked for Raymond Floyd, Jack Nicklaus, Lanny Wadkins and Hal Sutton as well.
His last bag, after recovering from throat cancer in 2008, was Aaron Baddeley's. Unable to eat for two months after surgery, Bender came out of the hospital that July weighing 128 pounds. He returned to Baddeley in 2009 but stepped away again to care for his mother who lived outside Sacramento.
Seven days a week, for almost four years, he cared full-time for Ann. "I loved her so much," Bender said. "She meant so much to me. I was trying to make her life as good as I cold make it."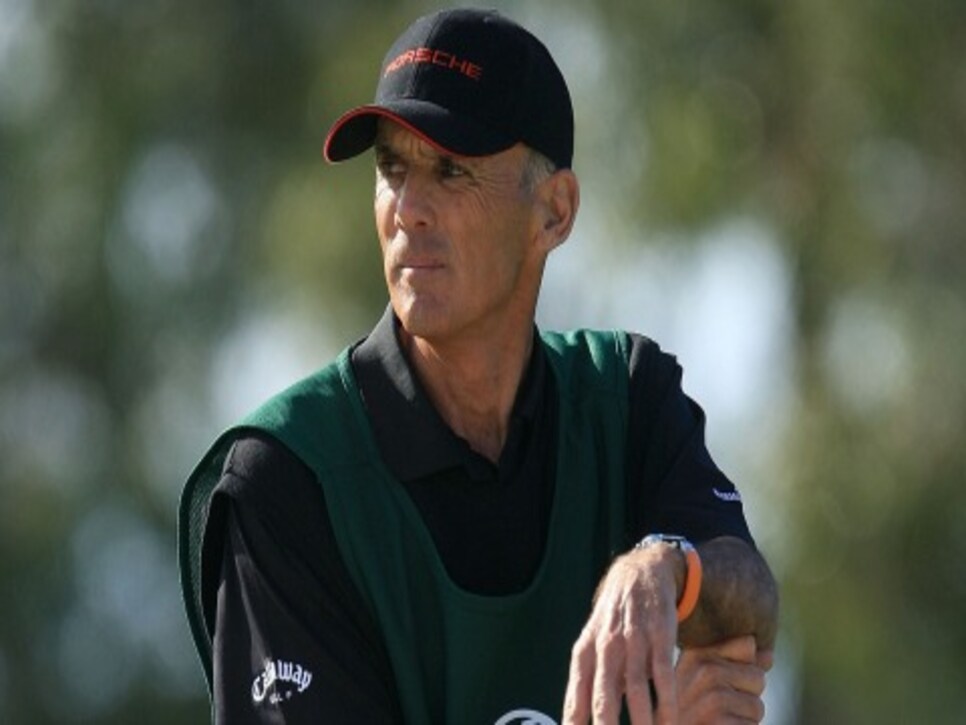 "I knew how good he was," Allen said. "As long as I've been out on tour, he always had the best bags out here."
They opened 67-65 and were in the last group on Sunday. Bender told him to lay up on the second hole. Birdie. He told Allen to take a more aggressive line at the 13th. Another birdie. In a playoff against Olin Browne, Bender told Allen to hit 5-iron instead of 4-iron. The shot produced a 10-footer for eagle.
"How did you know it was a 5-iron?" Allen asked Bender.
"Forty years experience," Bender replied.
Allen two-putted for a birdie and the win, commending Bender for his decision-making and knowledge. He acknowledged Bender at a champagne toast. "When he makes a call, you have confidence in it," Allen said. "You want to play for him."
Their second week together produced a T-12 finish in the AT &T Championship. This week they will be at Harding Park in San Francisco for the Charles Schwab Cup Championship. Forty-four years ago, Bender made his caddying debut at Harding Park in the 1969 San Francisco Open Invitational.
Bender is proudest of winning with eight different players during his career. Back up to 168 pounds, Bender says Allen's bag feels light on his shoulder.
"He does trust me out there," Bender said. "That's what caddieing is all about--pulling clubs, reading greens, motivating a player, bringing the best out in him, and that's what I try to do."