The Loop
Rory rolls out the joggers. Do we have a trend?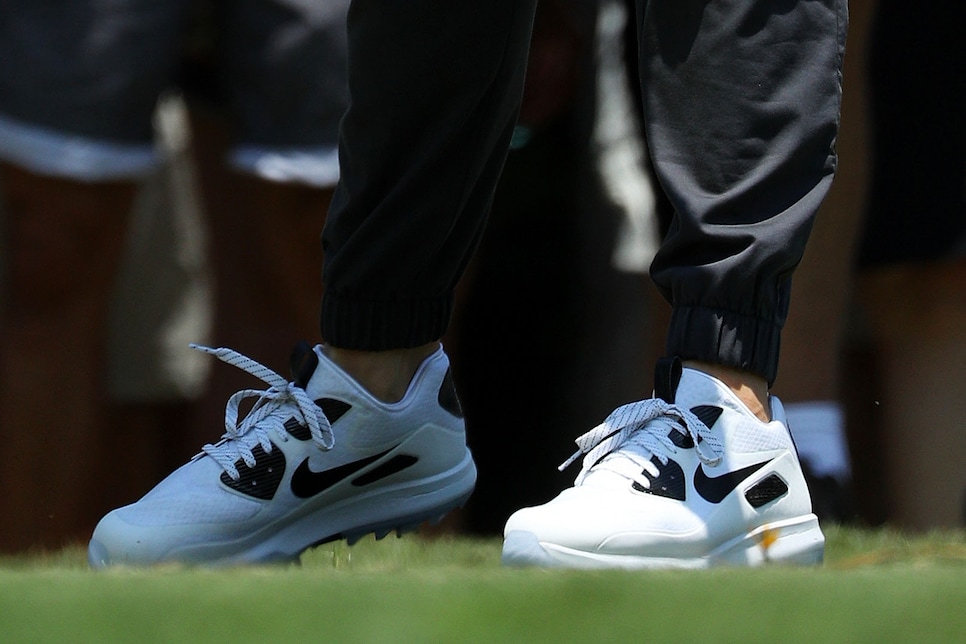 PONTE VEDRA BEACH, Fla. - The joggers are here, the joggers are here!
No way, says Golf Digest's Mr. Style, Marty Hackel.
The social-media reaction to McIlroy's joggers could be gently characterized as love/hate, with the hate outweighing the affinity expressed. The negative reaction to the narrow-bottomed pants overshadowed McIlroy's willingness to sport Nike's re-imagining of the golf shirt, this time with a collar blade featuring a vertical button that eschews a bold 21st-century vibe.
Still, the joggers are the far more polarizing look, prompting a vital style question: With one of the world's most beloved and respected players joining fashion outlier Fowler, are we seeing the makings of a major shift in golf-pant style? Are joggers the new knickers?
Who better to ask than Golf Digest Style Editor Marty Hackel:
"If you have 2 percent body fat, are under 5'10", own a ripped build like Rory's and a waist under 34 inches, you might be able to pull them off. But everyone else is going to look like Humpty Dumpty. You'll going to look like you overslept or the airline lost your luggage."
Trend watchers, let's put Mr. Style down for a "No".
"Looks, they're very comfortable and perfect to wear when lounging," Hackel continued. "But if you have a 20 handicap show up in joggers, you won't get past the first-tee box without seeing people rolling on the ground laughing."
The move to joggers is perplexing after golfers have made huge in-roads wearing more athletic fittings that show off their athletic physiques, yet Hackel is more alarmed by the questionable fit of not just the bunched-up joggers, but of all pant lengths on the PGA Tour.
"They don't have a clue about the length!" Hackel said. "And if they have slit in their pants, they might as well set their watch back 20 years!"
OK, one alarming trend at a time, Mr. Style!