The Loop
Rory McIlroy's younger rivals 'have closed gap, maybe overtaken him'
Stories of interest you might have missed…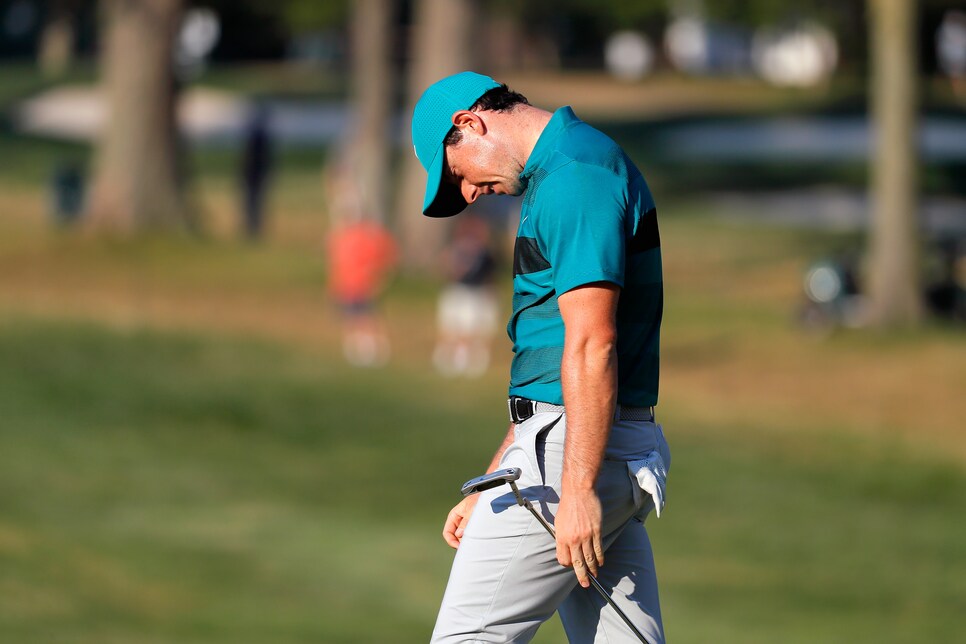 "He is getting older, he is getting married soon. There is a whole new change going on and the guys coming behind him have really closed the gap on him and maybe even overtaken him. "And he has got to reassess the next number of years, how he is going to go about it and maybe change a couple of things."
McIlroy missed the cut at the PGA Championship.
PGA Championship isn't following the script
"Fifteen days after he played one of the most flawless rounds of golf in his career, Phil Mickelson stood on the first tee Friday afternoon at Baltusrol Golf Club and proceeded to pound his drive onto one of the few New Jersey streets without traffic.
"Hours later, Robert Streb, who hasn't finished in the top 10 in a year, whose name doesn't exactly evoke fear when it appears on a leaderboard, became the latest player to shoot 63 in a major championship…
"Mickelson barely made the cut; Streb is tied for the lead through two rounds of the PGA Championship.
"Sometimes, golf is impossible to explain, and two days at Baltusrol shows why it is exceedingly difficult to handicap."
Imagine having been a semi-occasional golf partner of Elvis Presley and never bother mentioning it. Or having played with Gerald Ford, George H.W. Bush, and governors, senators and congressmen and similarly keeping it to yourself.
Bob Crouch, 97, played golf with an extraordinary number of celebrities and kept the names of them over the years. Kept them in a little green book in his pocket before transferring them onto a typewritten page. Kept them to himself, mostly.