News
Rory McIlroy's Sunday mistakes at Bay Hill are forgivable, but he'd be smart not to forget them as the Masters approaches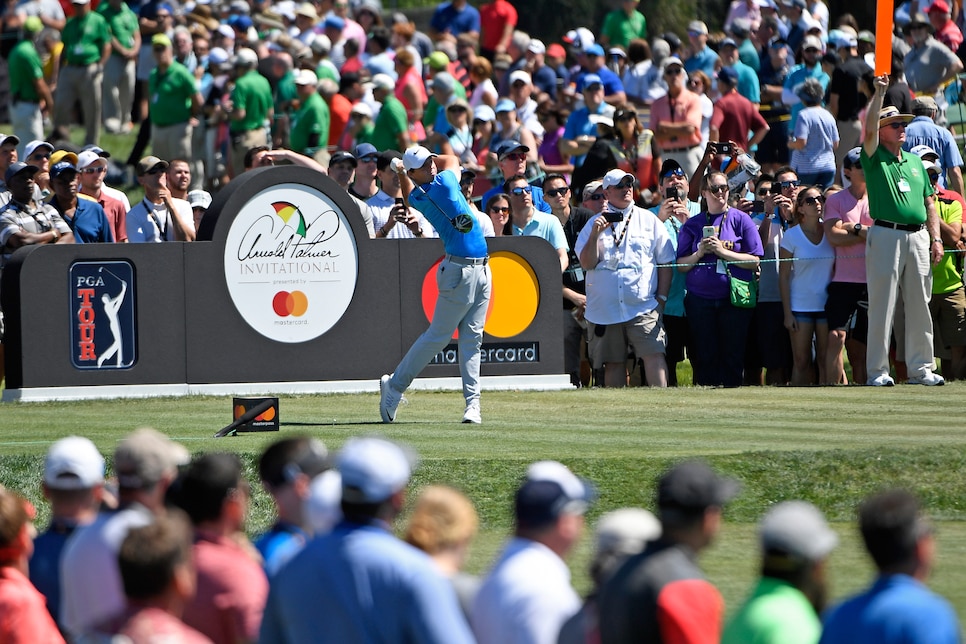 Being critical of Rory McIlroy, who finished a commendable T-4 at Bay Hill on Sunday, is tricky. It can easily come off as crankily holding him to an unfair standard. After all, the Arnold Palmer Invitational was only McIlroy's second tournament since returning from a rib injury that had him sidelined for two months, and he did move up to No. 2 in the World Ranking after the finish.
And, yes, McIlroy was tied for the lead with two holes to go at Bay Hill and didn't get it done. But the main contenders behind him—Kevin Kisner, Charlie Hoffman and eventual winner Marc Leishman—still had the easy par-5 16th to play.
Besides, McIlroy has often been an effective closer. In his last two PGA Tour victories, last season's Deutsche Bank and the Tour Championship, he put up closing rounds of 65 and 64, respectively, on his way to stealing the FedEx Cup.
And in the big picture, McIlroy already at just 27 is a historically great player, with four major championships, two of which he's won by eight shots.
So maybe hold the nitpicking for another time?
First of all, the super-talented with the tools to be all-timers are by definition more critically evaluated. And the fact is, McIlroy, who has held the World No. 1 ranking at some point in every year from 2012 to 2015, hasn't shown in the last two seasons that he is getting better.
McIlroy has the added burden of being, by acclimation, the game's purest and most breathtaking ball-striker—even more than current No. 1 Dustin Johnson, recent No. 1 Jason Day or the virtuosic Bubba Watson. To be as long and powerful as those three bigger men at 5-foot-9, 165 pounds requires McIlroy to max out in terms of sheer efficiency and athletic grace. To have, as Nick Faldo put it, "an incredible full and free release of the club that gives him that very rare, true 100-percent strike." When McIlroy is on, his motion, impact and ball flight on a full shot make him a true wonder to behold, aesthetically more pleasing to watch than any player I've ever seen.
McIlroy wasn't on in the first two rounds at Bay Hill, shooting 74-71. But over the weekend, he was. His bogeyless 65 on Saturday, the low round of the tournament, got him back in the hunt. Then, on Sunday, he found his already legendary groove with the driver, averaging 331.9 yards for the round and racking up an off-the-charts 4.427 strokes gained/off the tee.
Still, as seems to happen too frequently, McIlroy didn't quite capitalize. As good as he was with the long shots, he was indifferent with too many short ones. In making four bogeys against seven impressive birdies for his closing 69, McIlroy showed again the gaps in his game are not narrowing fast enough for him to become the dominant player of his era.
All his dropped shots could be described by a word that has followed McIlroy since he was a prodigy: loose. On the dogleg-left, par-4 third, McIlroy took a bold straight line to the hole with a 320-yard blast that left him only 108 yards. But he then pulled his sand wedge approach into the water. On the seventh hole, he missed a par putt of 3 feet 10 inches. On the par-3 14th, he chunked a flop shot into a bunker and scrambled from ther for a four. Finally, on the 18th, wanting a birdie but knowing a par might still get him into a playoff, McIlroy ripped a stinger-style drive 315 yards down the middle. But he blocked his approach from 153 yards to 31 feet above the hole. Too daring for the situation, McIlroy ran his first putt seven feet past, then badly pulled the comebacker. As he walked off the green, he held his head in his hands.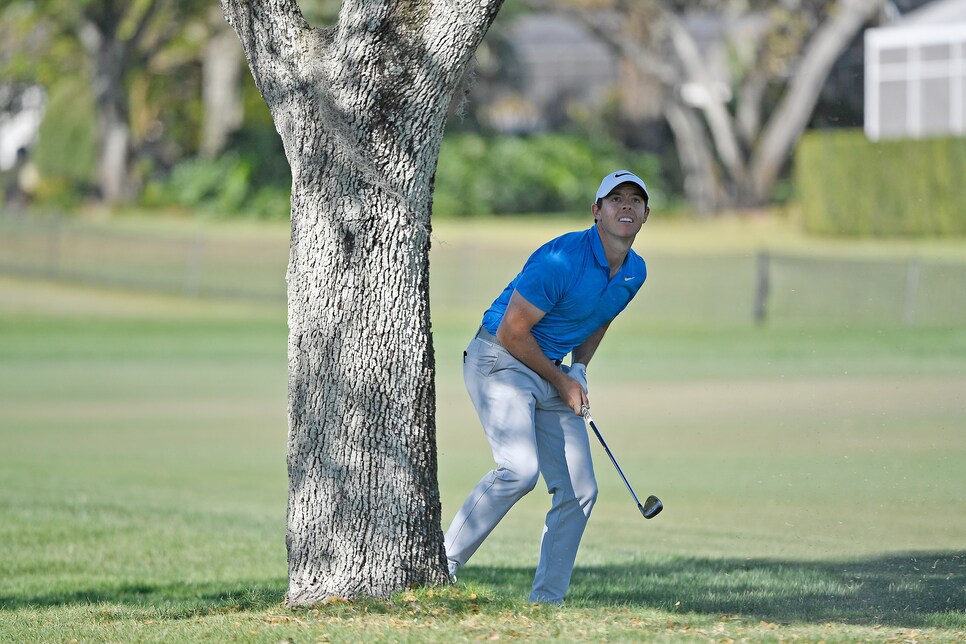 If it seems as if too much is being made of a failed charge in a regular tour event, consider that for McIlroy, Bay Hill was really about the upcoming Masters. The firm-and-fast conditions were Augusta-like, the kind that in the past have exposed McIlroy's relative weakness with precise distance control, consistent touch around the greens, and nerve around the hole. For all his skill with the driver, he admitted in 2012 that "if Augusta is fiery, winning there would get me closer to being a complete player, because I don't think I'm there yet." And though he's finished in the top 10 in the last three Masters, he still isn't.
World-class competitive golf remains primarily a game of avoiding mistakes. And McIlroy, compared to two players he approaches in talent—Jack Nicklaus and Tiger Woods—makes too many of them.
As everyone knows, and McIlroy tries to put out of his mind this time of year, he only needs a Masters to complete the career Grand Slam. In my opinion, if he got it, it would free him to jump another level and, indeed, become the dominant player of his era.
My guess is he feels similarly, which makes trying to finally get a green jacket that much harder. In his pre-tournament press conference at Bay Hill, he said, "like the people around me must hate me the week before Augusta, because I turn into someone that I don't even like. So it's a tough one. But look, it's the biggest tournament of the year for me, for obvious reasons."
Although winning at this week's WGC-Dell Match Play would do him the most good, how McIlroy plays at Augusta this year might depend on how well he processes his finish at Bay Hill. My guess is he'll be even more constructively critical of himself than this column was.