Rory McIlroy's Olympics withdrawal likely to have trickle-down effect
Wednesday's news that Rory McIlroy is skipping the Olympics because of concerns over the Zika virus isn't terribly surprising given some of the Northern Irishman's comments of late.   Whenever the topic came up, he was cautiously committed at best. He also said, in part, when asked earlier this month about the impact of golf in the Olympics, "I had this argument with someone last week talking about golf being in the Olympics and how it can grow the game, but fencing is in the Olympics, and how many people watch that?"   Now the question seems to be who else will drop out? And what will it mean for golf's future in the Games moving forward?   Let's tackle the first one.   Whether it's Zika, security concerns over Rio, or general apathy toward another 72-hole tournament shoehorned into the busiest part of the schedule, the list of players pulling out seems likely to grow. McIlroy is the highest profile player to withdraw so far and that will make it easier for others to do so, too.   "I'm not surprised at all," Marc Leishman said when he heard about the four-time major winner and world No. 4's decision. "I do think there will be more, unfortunately."   Leishman, along with Adam Scott, Vijay Singh, Louis Oosthuizen, Charl Schwartzel and now McIlroy, are already among them.   A few weeks ago, world No. 1 Jason Day for the first time expressed his uncertainty because of the Zika virus.   Americans Jordan Spieth and Rickie Fowler have also recently hedged, while Masters winner Danny Willett also remains very much on the fence.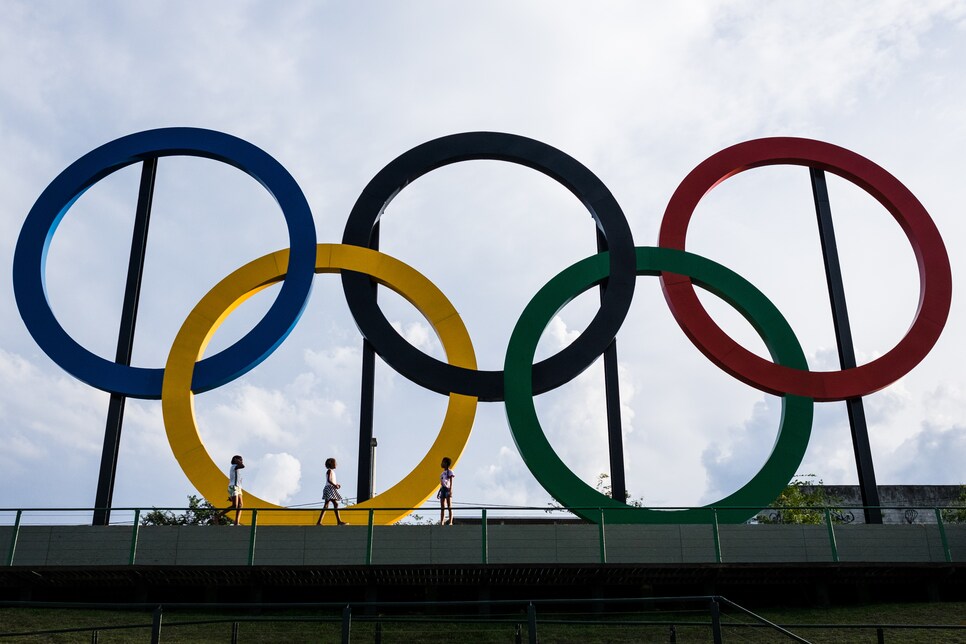 The deadline to qualify for the Olympics is July 11, but players can withdraw at any time up until the Games begin — Aug. 11 for the men, Aug. 17 for the women.   "I can't say that I blame them," one winner from this season and top 50 player in the world said. "It's not like [Zika] is easily prevented. Toss in security issues and I can promise you I wouldn't go. I think it's a legitimate concern for guys."   There's also the schedule to take into account.   In the six weeks leading into the Olympics, there are three hugely important events -- the WGC-Bridgestone Invitational, the Open Championship and the PGA Championship. Two weeks afterward, the PGA Tour's FedEx Cup Playoffs begin. A week after the season finale, is the Ryder Cup.   "I think Zika is a perfect excuse not to play," one American player ranked in the top 60 in the world said. "But I think before Zika became a serious issue, players were already trying to figure out if they really wanted to play in the Olympics. On a scale of importance, where did it stand compared to majors, WGCs, the FedEx Cup?"   Which leads to the second question and what more high profile players dropping out could mean for golf's future in the Games.   While it is guaranteed to be part of the 2020 program in Tokyo, it could be bidding farewell long before then. A vote whether to retain golf will be held in 2017.   If any more top players like Day, Spieth, Fowler and Willett join McIlroy in sitting out, is it an indictment of Rio? Golf in the Olympics? Scheduling?   Depending on whom you ask, it's any or all of the above. No matter the reason, though, none of it bodes well.   "None of us ever grew up or even hoped we could compete in the Olympics because it wasn't possible," said the United States' Ryan Moore. "So for me personally, it's really not a big deal.   "Maybe in 10-15 years we will see it be more important to that generation of golfers because they will grow up with the possibility of winning an Olympic medal."   Perhaps. If they recognize the winner, and if golf in the Games is still around by then.