The Loop
Rory McIlroy's grand slam quest might have to go through Texans
The Masters is on the horizon, and with Tiger Woods lost somewhere inside his head the focus falls on a lone star, Rory McIlroy. Maybe it should fall on the Lone Star State, too.
Prognostication in a sport that produced 20 different winners in its first 20 events is pointless, but any list that doesn't have Texans Jimmy Walker and Jordan Spieth somewhere near the top of potential winners at Augusta in two weeks is not one worth considering.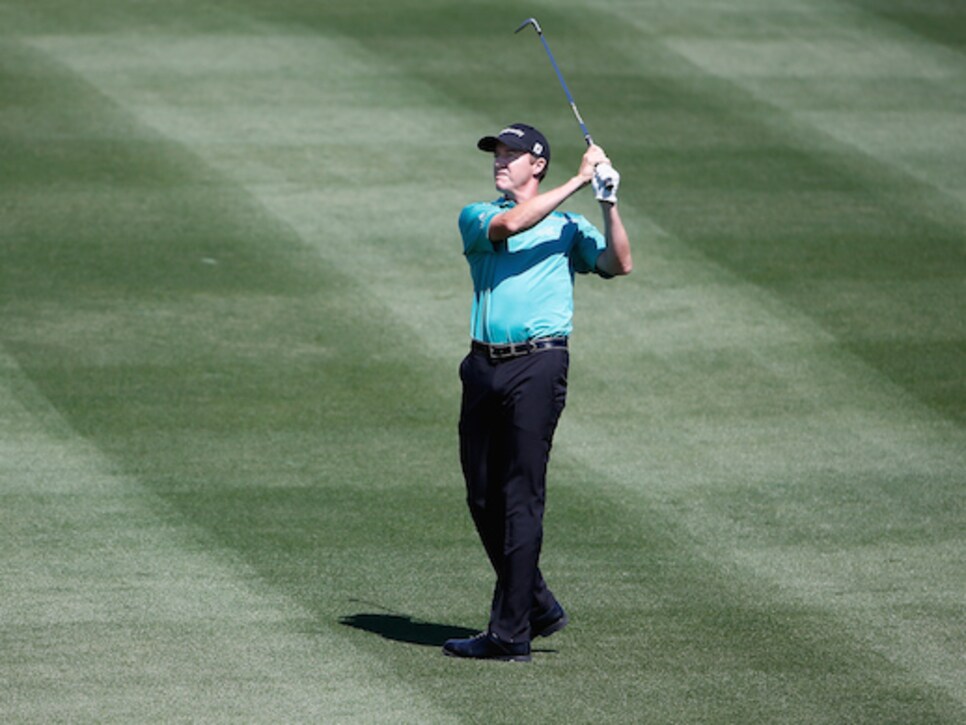 Jimmy Walker (Getty Images)
Walker, who lives outside San Antonio, made his case emphatically on Sunday, winning the Valero Texas Open by four shots to become the first to win multiple times on the PGA Tour this season. Spieth, who resides in the Dallas area, finished second, two weeks after winning the Valspar Championship.
McIlroy is a green jacket shy of the career grand slam, and we hear about inevitability ("If Rory doesn't win at Augusta in a few weeks' time, he'll win next year. And if he doesn't win next year, then he'll win it the year after," Darren Clarke said last week). But don't summon a tailor just yet.
Walker, who has two victories and a playoff loss in 2015, now has five PGA Tour victories in less than 18 months, the impetus for a rapid ascension that has landed him in the top 10 in the World Ranking.
Spieth, 21, came into the Texas Open ranked sixth in the world and is aiming higher. "I'd like to at some point be the number one ranked player in the world," he said earlier in the week. "I'd like to win at least one major championship, try to get one before we look forward from there. But ultimately I'd like to be one of the best players to ever play the game."
Bettors seem to have been slow to board the Walker bandwagon, despite a record that argued on his behalf. Prior to the Texas Open, odds on Walker winning the Masters were as high as 45 to 1.
It's one thing, of course, to win the Texas Open or the Sony Open of Hawaii (his two victories in 2015), another to win a major championship. But consider this: Last year, with scant experience in majors, he finished in the top 10 in three of them, including a tie for eighth in the Masters.
Walker's focus is on Augusta National, where he'll be Monday and Tuesday for two days of practice, his second visit there in the last two months.
Spieth, meanwhile, already is a consistent force who held a share of the 54-hole lead at Augusta last year, before derailing on the back nine and tying for second.
Both pose a credible threat to McIlroy, who has to pass through Texans en route to the Butler Cabin.