The Loop
Rory McIlroy's deleted tweet proves he has a long memory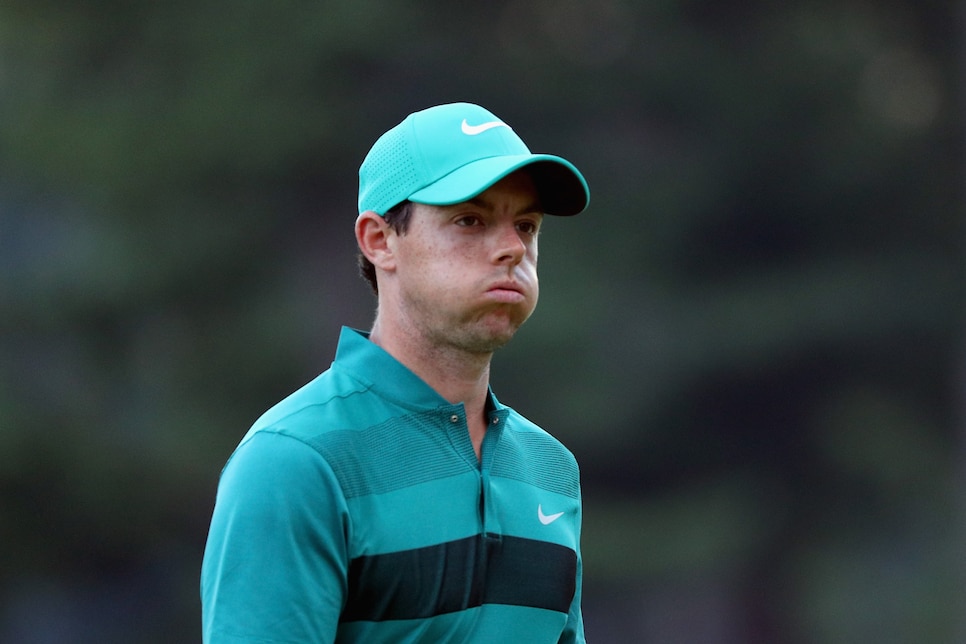 PGA of America via Getty Images
RIO DE JANEIRO -- Back in 2012, Rory Mclroy was embroiled in a public spat with Olympic Council of Ireland's Pat Hickey over which country he would play for should he qualify for the Rio 2016 games.
When Hickey was arrested this week in his role as head of the European Olympic Committees for scalping tickets, McIlroy quickly took to Twitter with a one word "#karma" post that the world No. 5 quickly deleted.

That he still has lingering feelings over the Hickey situation speaks to how much of a headache the decision over who to represent weighed on McIlroy. Four years ago, Hickey claimed to have been misquoted in suggesting McIlroy would be in the "pole position" as the Irish Opening Ceremony flag-bearer. Eventually McIlroy issued a "Cultural Identity" letter that did not settle the situation. More recently, he declared for Ireland, then famously withdrew from the Rio 2016 games over Zika virus concerns.
In the lead-up to the Rio 2016 Games, Hickey revealed that McIlroy's sponsor, Nike, "dismissed" the opportunity to bid on outfitting the Irish golf contingent.
Thanks to Ryan Lochte's embarrassing situation in Rio, the Hickey scandal has escaped more extensive coverage. He was arrested at his hotel after his wife said he was not present, and was greeted by police who took him into custody in a bathrobe.
Hickey, 71, is suspected of being part of a scheme to sell tickets for higher than their face value. Police says the potential profits of the scheme were as much as 10m reals, or $3.1 million dollars.
Hickey was taken to a local hospital for precautionary reasons, where he remains under police watch. He faces serious charges, including forming a cartel and illicit marketing.