The Loop
Rory McIlroy's caddie reaps a 'tsunami' of a payday: $1.05 million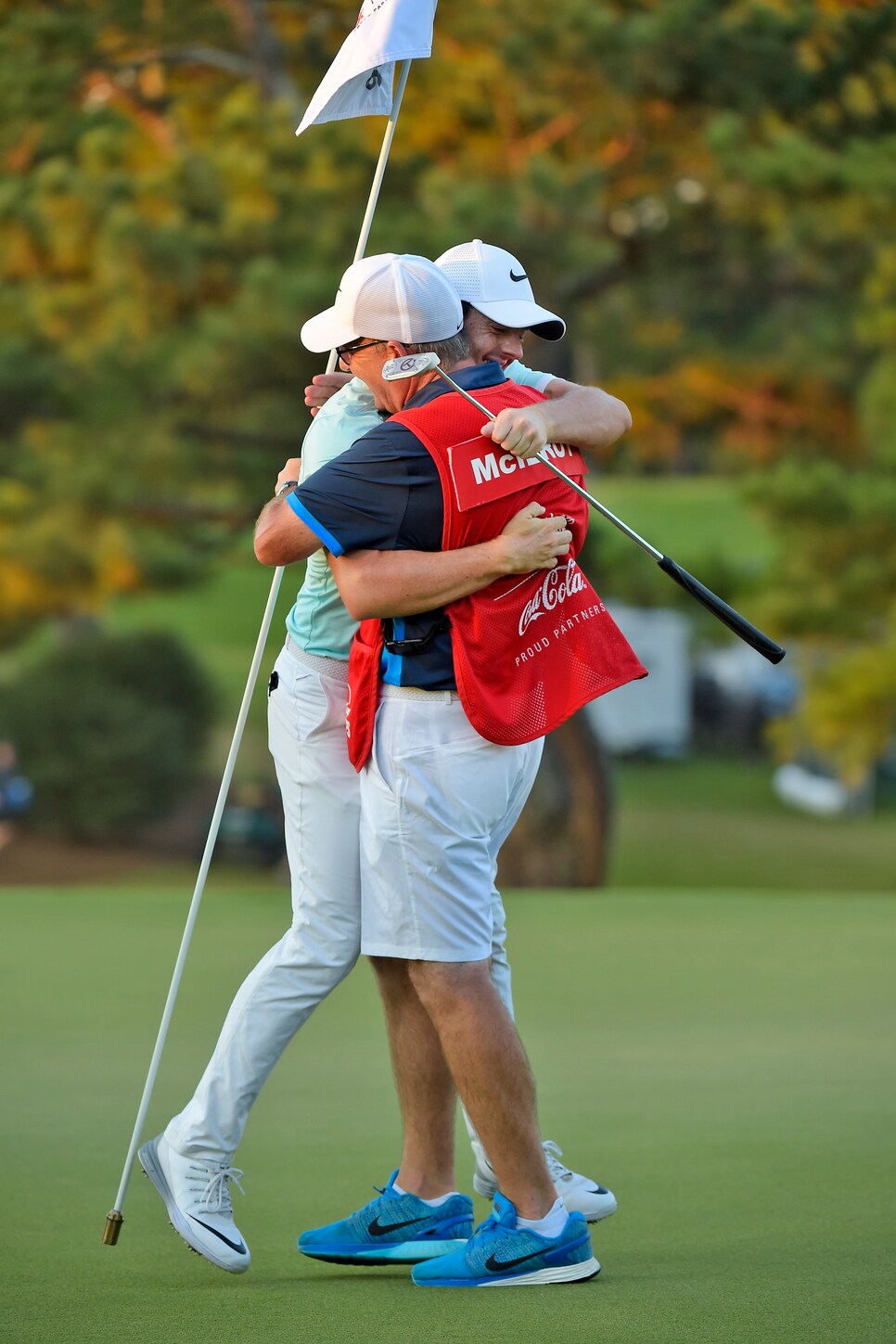 Stories of interest you might have missed…
"I think his words were, `A tsunami just hit my bank account, so thank you very much,'" McIlroy said Wednesday on the eve of the HSBC Champions. "J.P. got a nice percentage of that, so I knew at that point it was already there."
McIlroy, who earned $9 million up front, with $1 million deferred, paid Fitzgerald 10 percent of the $9 million, then another 10 percent of the $1.53 million he earned for winning the Tour Championship.
"So the total was $1.05 million," McIlroy said. "I think he was quite happy."
China's potential for a golf boom…or bust
"Maybe you've heard that golf is big in China. That's true up to a point, but 'big' is relative," Scott Cendrowski of Fortune writes in this in-depth look at China's enormous golf potential and the obstacles it faces.
"In a country of 1.4 billion, the potential for the sport is certainly as vast as anyone's imagination. Estimates of the number of Chinese golfers fall around 1 million, a small fraction of the 24 million who play in the U.S. If just 2% of China's population played, up from less than 0.1% today, China could become a $2-billion-a-year market for golf products.
"But the political, economic, and cultural constraints holding golf back in China run deep. President Xi Jinping's antigraft campaign has targeted the sport for the past three years, in part because golf courses became a favorite rendezvous for corrupt officials. The heightened scrutiny led to dozens of courses being shut, a phenomenon that threatened to suffocate PGA Tour China in its infancy."