News
Rory McIlroy's 23-hole stretch going back to Wednesday's BMW pro-am will blow your mind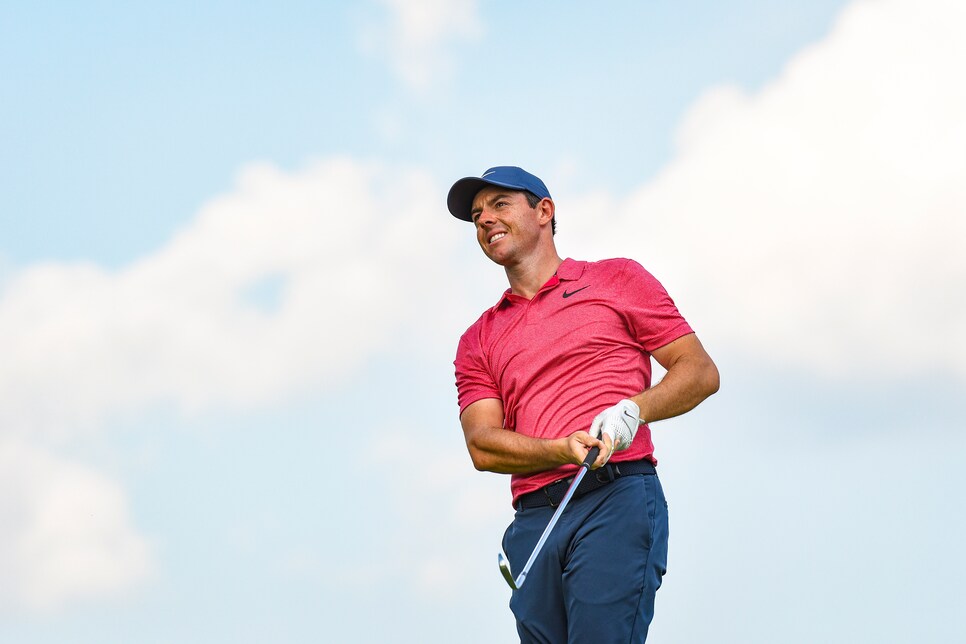 Tiger Woods was on "59 Watch" on Thursday at the BMW Championship after an opening 29, but it was Rory McIlroy who came closer to achieving golf's magical number. After a mere three birdies over his first eight holes, Rory ripped off six in a row to get to 9 under through 14 holes on the par-70 Aronimink Golf Club before settling for an eight-under-par 62 to match Tiger. Turns out, his low scoring is even more impressive when you factor in what he did during Wednesday's pro-am.
Following his round, McIlroy told Golf Channel that he birdied eight of his final nine holes the day before. The five-time major champ figured out that combined with his first 14 holes on Thursday, he played a 23-hole stretch in 17(!) under par.
"That's pretty good," McIlroy said.
Of course, pro-am setups are usually a lot easier than the real thing. No Laying Up noted its Wednesday pro-am partner Tommy Fleetwood shot a 60 of his own. Still, 17 under in a 23-hole stretch is some kind of golf. And is has Rory reconsidering how he approaches pro-ams.
"I don't really carry much momentum from Wednesday to Thursday at any point," McIlroy said. "But maybe I should try a little harder on Wednesdays. It seemed to work this time."