The Loop
Rory McIlroy "worried" golf won't be in Olympics after 2020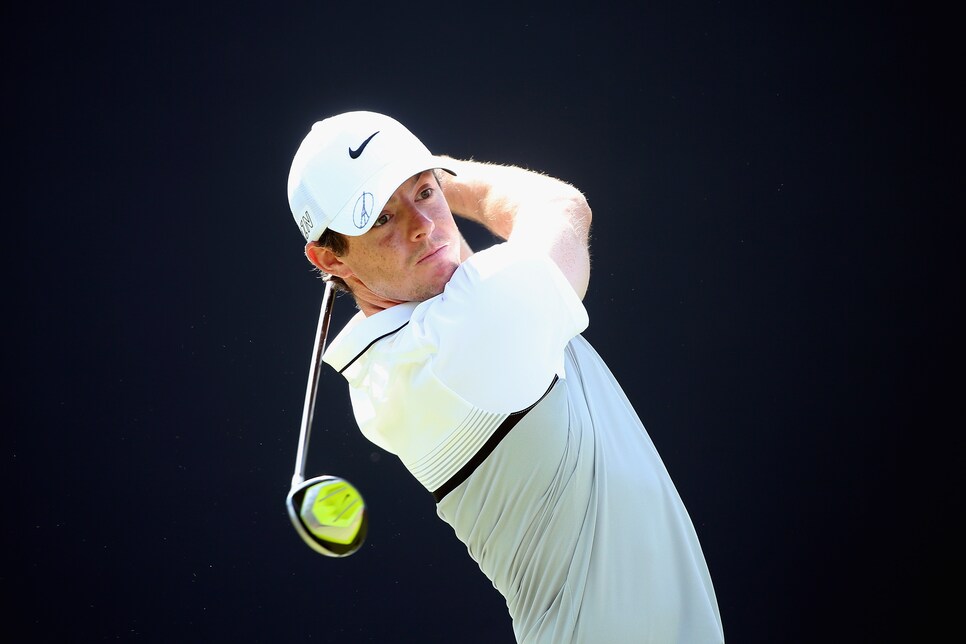 Most of the golf news related to the 2016 Olympics has been of the negative variety. Players skipping an exhibition. Brazil's numerous water, environmental and health concerns. Stars like Adam Scott and Louis Oosthuizen pulling out of the field.
Luckily, many of the world's top players like Jordan Spieth, Jason Day and Rory McIlory remain committed to the Rio games. On Wednesday, McIlroy spoke of his desire for golf's permanent residence in the Olympics.
"It's obviously being played in Rio this year and it's being played in Tokyo in 2020. I'm not sure if we're going to have another opportunity to win a gold medal after that depending on what happens," McIlroy said Wednesday at Quail Hollow Club. "I'm not sure if golf is going to have another opportunity to win a gold medal after that."
McIlroy later told reporters that, "If we don't somehow change the narrative of getting people more excited about it...I'm worried."
McIlroy admitted that Ireland captain Paul McGinley is more excited about the event than he is. But since he considers McGinley a close friend, McIlroy is going down to Brazil to give it his best.
"It's a week," McIlroy said. "You know, go play four rounds really competitively and try and win a gold medal. And if you do, I don't know how that will stack up against the other things that I've done in my career now, but maybe I might look back in 20 years' time and a gold medal might be one of my crowning achievements in the game, you never know. So it's an opportunity to do something that you've never done before."