The Loop
Rory McIlroy wins match thanks to opponent's shank on final hole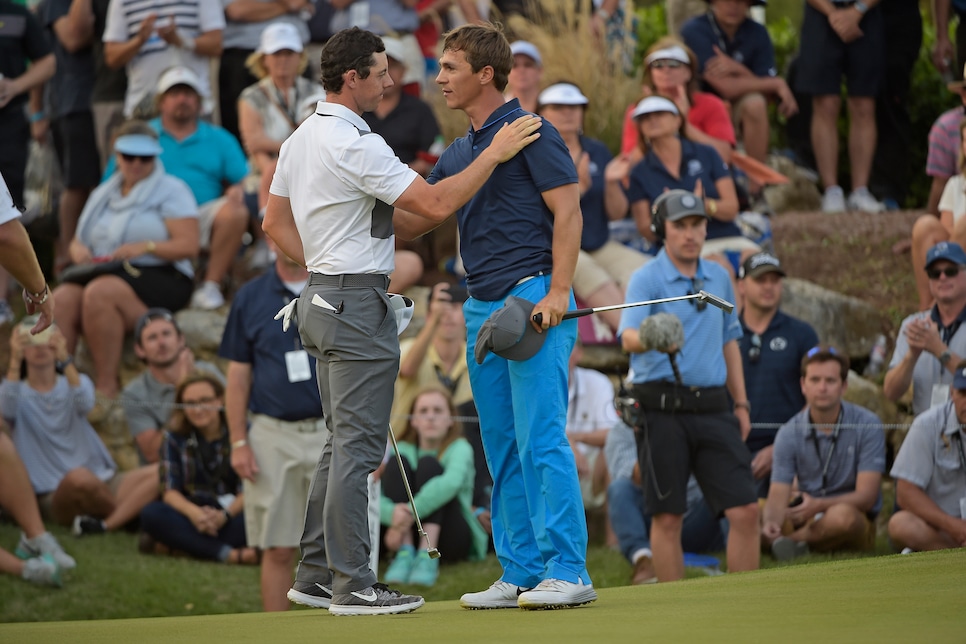 Survive and advance. That's the M.O. for match play. There are no points for style or margin of victory; all that matters is you win.
Following Wednesday at the WGC-Dell Match Play, Rory McIlroy sounds like a subscriber to this approach.
"Match play is all about just getting through," McIlroy said. "Especially this time you don't have to play your best golf these rounds. You have to get through and get by and get into the weekend."
McIlroy was the 2015 Match Play champion, and begun his title defense with a W on Day 1. However, no one was talking about McIlroy's win after the round. The conversation centered on his opponent's loss.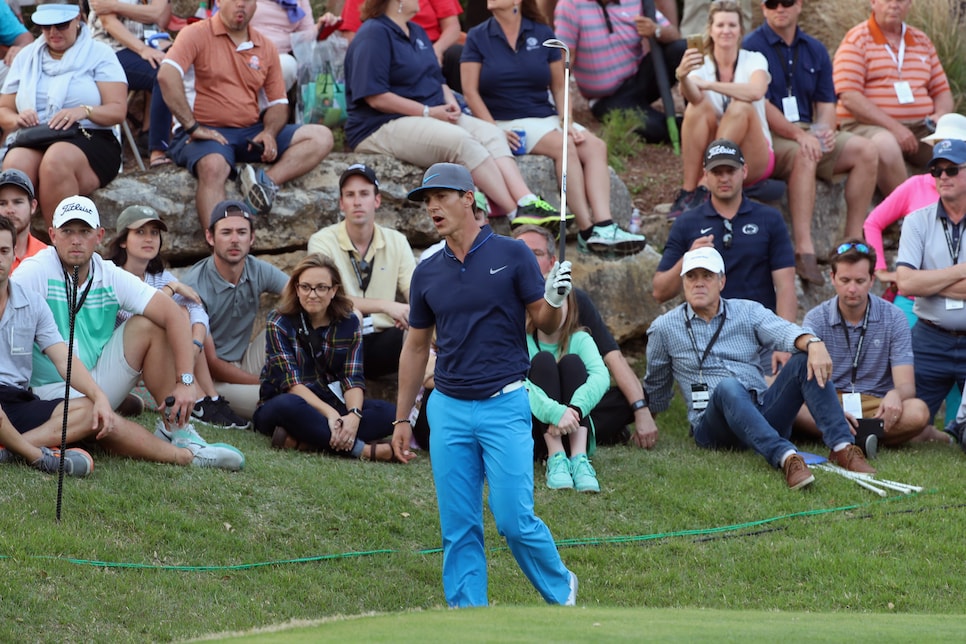 Thorbjorn Olesen, a native of Denmark who mostly plays on the European Tour, received an invite to this year's Match Play tournament thanks to withdraws from Jim Furyk and Henrik Stenson. Although he captured the Alfred Dunhill Links Championship in the fall, Olesen has just five top-10 finishes in 30 career PGA Tour starts, and entered his match against the four-time major winner McIlroy as a gigantic underdog.
Yet through 13 holes, Olesen was in line to pull off the upset of the day: McIlroy, 2 down at the time, was struggling with approach shots in the Texas wind.
But McIlroy battled back with consecutive birdies on the 14th and 15th to erase the deficit. Both men parred the next two holes, sending the match to the 18th.
The blunder cost Olesen the match, as McIlroy wrapped up the win with a par.
"You feel bad because he's up basically the whole match, and to finish like that, as well," McIlroy said. "If I hadn't birdied 18 and he parred it, I would feel like I won the match and he probably would feel the same way, whereas he's definitely going away like he lost it. It was his to lose.
"I feel a little bit bad for him, but I'm just happy that I snuck through with the win, and looking forward to the next couple of days."
McIlroy was apologetic, but he knows the game. Survive, and advance.