News
Rory McIlroy confirms wife is pregnant and he'd bolt tournament if she goes into labor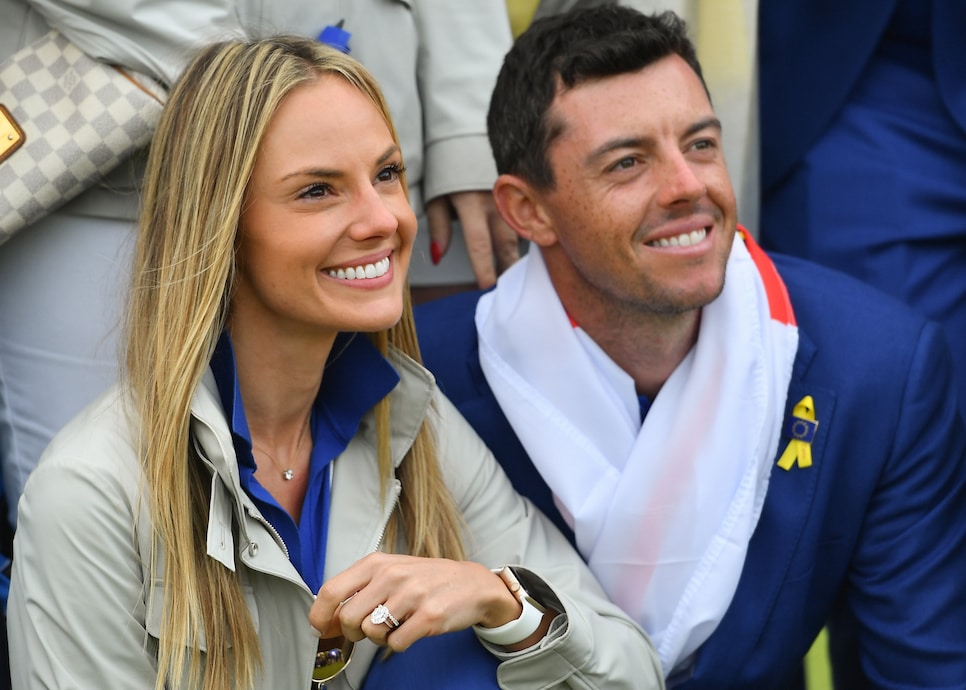 Rory McIlroy and his wife Erica celebrate after Europe's victory in the 2018 Ryder Cup.
Ramsey Cardy
Perhaps we now know one reason why.
As first reported by Golf Channel's Steve Sands on the air Saturday, McIlroy's wife, Erica, is pregnant with the couple's first child. After his third round of three-over-par 73 that dropped him from first into a tie for sixth in the BMW Championship, McIlroy confirmed that their baby girl is due very soon.
"We're about to be parents very soon, so we're obviously super excited," McIlroy said. "We've been sharing the news with friends and family, obviously, but I didn't think it was something that I really particularly needed to share out here. It's a private matter, but we're really excited and can't wait for her to get here."
McIlroy said he has been waiting for the call that Erica has gone into labor and that at times he hasn't been as focused as he normally would because he doesn't know if he'll have to leave in the middle of a round. He said his caddie and longtime friend, Harry Diamond, is keeping his phone close.
As for having to leave during the round on Sunday or next week at the Tour Championship?
"I'd be out of here," McIlroy said.
The couple first met during the 2012 Ryder Cup, when New York native Erica Stoll—who was then working for the PGA of America—helped Rory make his tee-time for a Sunday singles match after he overslept. They began officially dating in 2015 and were married in April 2017.