The Loop
Trending: Mr. McIlroy goes to Washington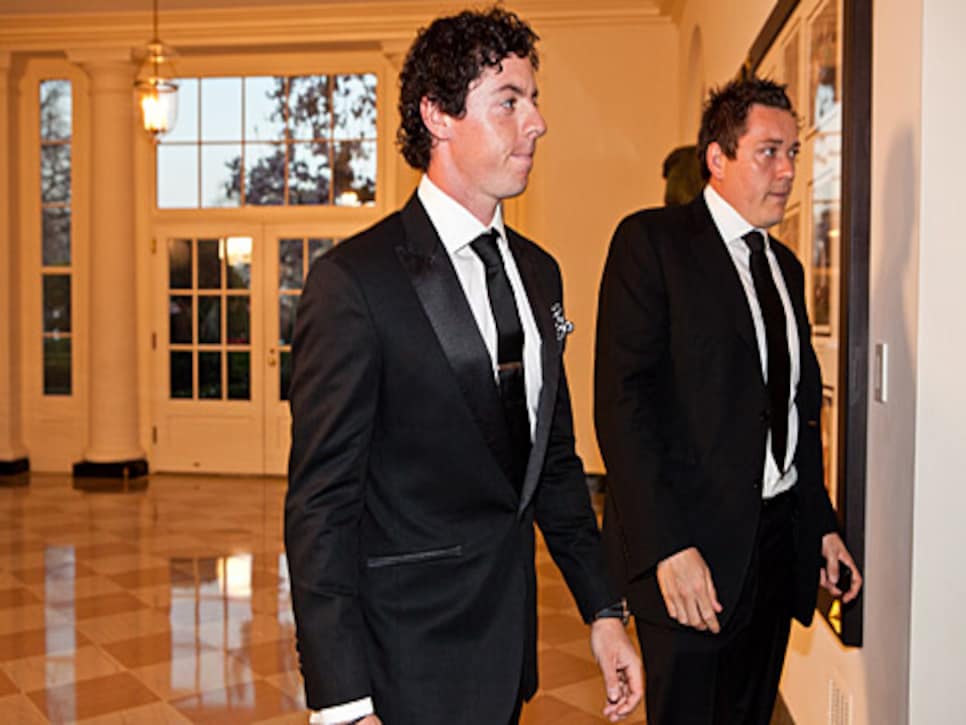 Rory McIlory had dinner at the White House last night, but it wasn't because of his new No. 1 golf ranking--though his celebrity status probably helped. The occasion wasn't even a sports-related event. Turns out it was a British thing, which was reason enough for the Obama administration to invite the Northern Ireland native back to town.
The last time McIlroy was in the D.C.-area he was on his way to winning the U.S. Open at Congressional, or as he put it, "drinking champagne from the trophy." Less than one year later, McIlroy was one of many celebrities on hand for a black-tie state dinner hosted by President Obama to honor British Prime Minister David Cameron. Others in attendance included British actor Damian Lewis, Sir Richard Branson, George Clooney and Hilary Clinton, while the band Mumford and Sons provided the entertainment. The gathering was the largest yet for an Obama state dinner.
Just Tuesday McIlroy made his invitation known, tweeting: "Going to have dinner in the White House tomorrow! Got a little help with my suit from Alexander Nash in NY." Which he recapped this morning, again on Twitter. "Unbelievable experience at the White House last night! Big thanks to @BarackObama for the invite! We'll get that golf swing sorted soon!"
Looks like Rory is filling out those No. 1 shoes quite alright.