The Loop
Rory McIlroy to undergo MRI on back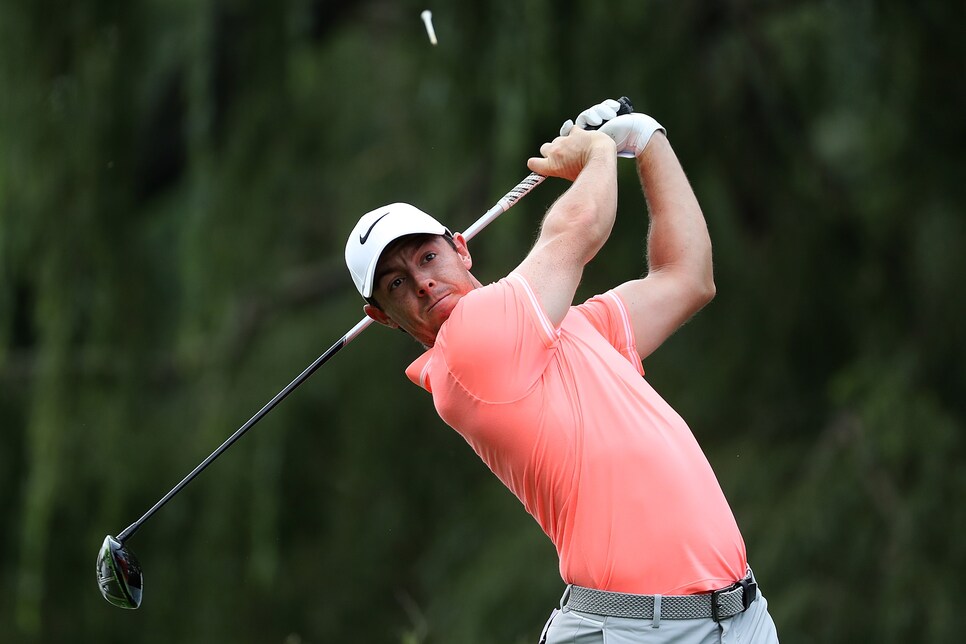 Despite an impressive 2017 debut at the South African Open -- where he lost to Graeme Storm in a three-hole playoff -- Rory McIlroy's next appearance could be in doubt thanks to back pain. The four-time major winner tweaked his upper back Friday morning, pain significant enough that he almost pulled out of the event. McIlroy said he received treatment before and after each of the next three rounds.
McIlroy told reporters on Sunday that he's scheduled to undergo an MRI scan Monday on his injured back.
"I fly to Dubai tonight and then will go for an MRI tomorrow just to see what's up with this joint in my back," McIlroy said to the European Tour website. "It was manageable this week with tape and a few pills, so I am fine, but first and foremost I have to get fully fit and healthy again and hopefully I'll be all right to play next week."
The 27 year old is supposed to compete in this week's Abu Dhabi HSBC Championship.
"Part of me really wants to make this week because there is so much to play for but at the same time there is so much to play for over the whole season and I don't want to jeopardize long-term goals for short-term gain," McIlroy said. "Hopefully I'll be good to go."