That's What Friends Are For
Rory McIlroy says Tiger Woods shares golf tips 'that I don't know if he's showing anyone else but Charlie'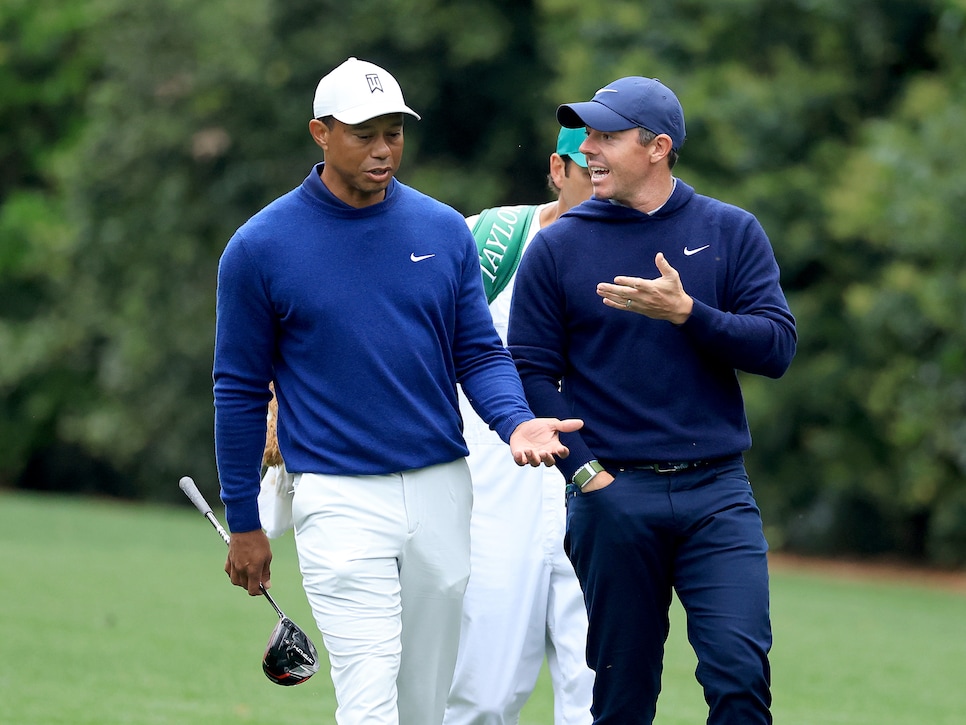 The golf world hasn't seen much from Tiger Woods as he works his way back from his ankle surgery in April, but Rory McIlroy has still heard plenty from the 15-time major champ during that time.
The friends and business partners have grown closer in recent years, but Rory revealed some interesting details in an interview with the Golf Weekly podcast on Wednesday. Referring to Woods as a "great resource," McIlroy says the two communicate "every other day almost."
And he added this line that might make some of his fellow players extra jealous.
"He's showing me some things that I don't know if he's showing anyone else but Charlie," McIlroy said of Woods' son. "Maybe JT as well."
Phew. We were even more worried for Justin Thomas for a second. Anyway, here's the clip of McIlroy describing his relationship with Woods.
"He's the biggest golf nerd I've ever come across," McIlroy continued. "He knows everything about everything. He watches everything. He lets on that he doesn't, but he watches so much. And he analyzes guys' moves. He just loves the game."
"I think for him, what set him apart when he was at his best, he loved the pursuit of just trying to master his craft," McIlroy added. "And that really comes out when he's describing things."
What a great resource, indeed. But with the Ryder Cup later this month, Team USA captain Zach Johnson probably wouldn't mind Woods going radio silent with his Northern Irish friend. At least, for a few weeks.