The Loop
Rory McIlroy draws quite the crowd at the Barclays
PARAMUS, N.J. -- Five shots off the lead and two hours before the final group teed off, there was no doubt who the top attraction was Sunday at the Barclays. World No. 1 Rory McIlroy strolled to the first tee and the masses on hand at Ridgewood CC stopped what they were doing and took notice.
McIlroy didn't hit driver on the 380-yard, downhill par 4. It didn't make sense. Neither did 3-wood, although he pondered it for a moment. He chose the less sexy 5-wood and ripped a draw down the left side of the fairway that still drew "oohs" and "ahs" from the large crowd.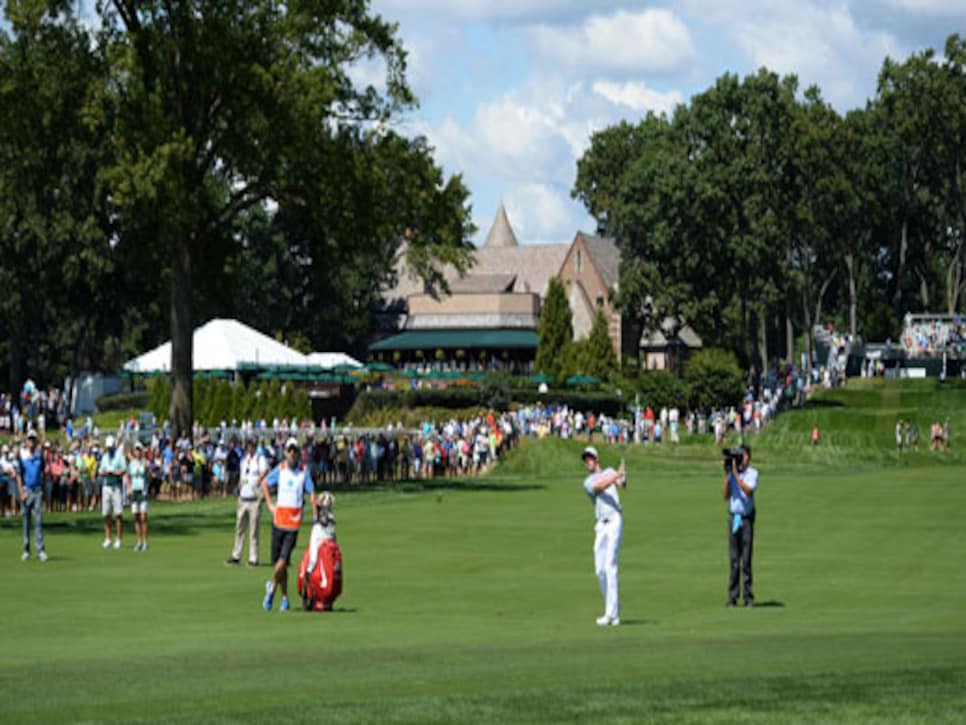 After the shot stopped 306 yards away -- yes, McIlroy hit a 306-yard 5-wood -- the 25-year-old Northern Irishman walked after it amid a sea of content fans shouting and sneaking photos of the game's best player with their cell phones.
"OK, let's get a beer," one guy said to a friend.
"RORYYYYYYY!!!!" screamed a group of female admirers.
"Can we go now?" an impatient kid asked his father, while another boy tried figuring out which hole to go to in order to get a better view of McIlroy.
"It's going to be tough," his dad explained while pointing ahead. "This whole mass of people is going to swarm around him."
"He hit five-wood," said another man while shaking his head.
The scene was similar on No. 2. Here's McIlroy walking onto the green: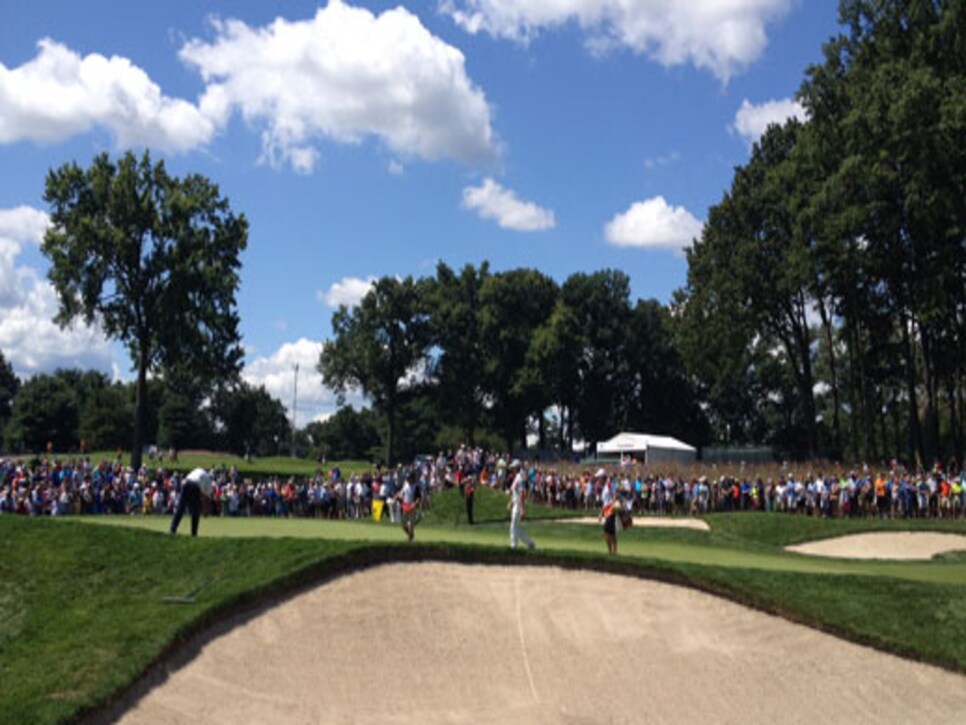 And here's another photo from nearly the same angle just moments after McIlroy settled for a two-putt par. (Sorry, Stewart Cink and Charles Howell III):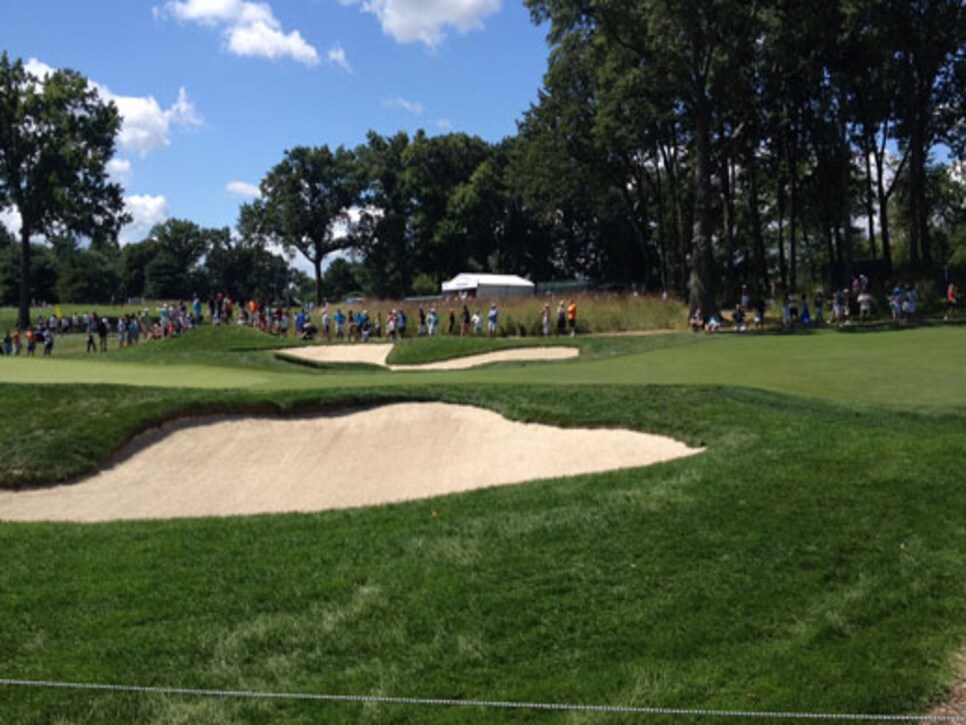 McIlroy doesn't look like he'll win a fourth straight PGA Tour event this week, but McIlroymania is still in full effect.