News
Rory McIlroy taken to task for not allowing media coverage of his wedding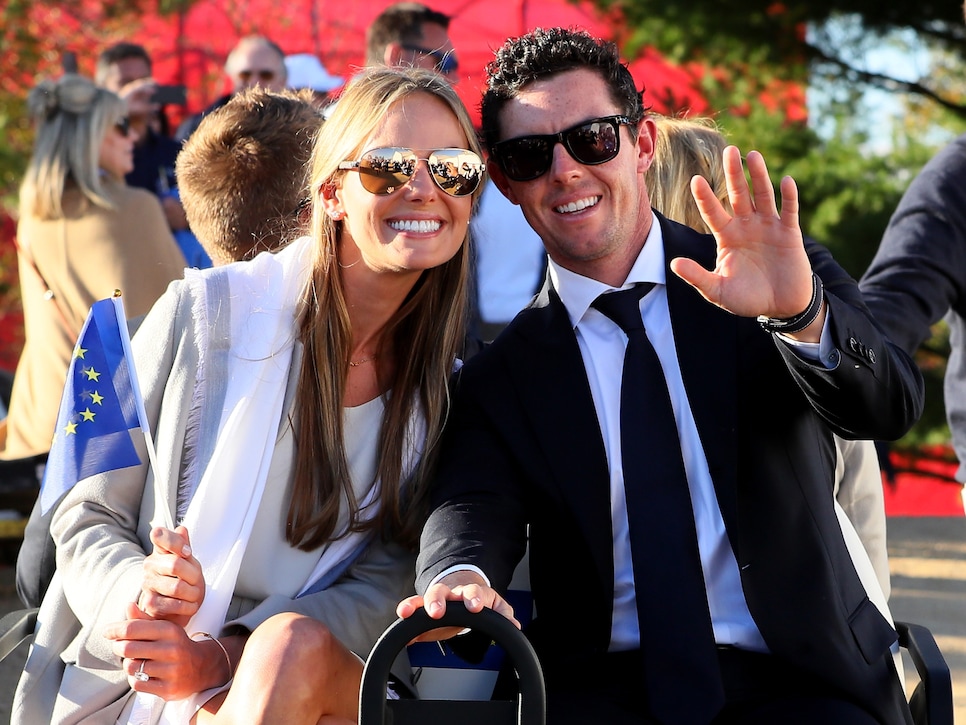 Stories of interest you might have missed…
"No photos, no interviews, even guests were told not to bring mobile phones lest any of them be tempted to put a photo or two up on social media," he writes.
"It's obsessive secrecy such as this that makes you wonder if Rory, by all accounts a sensible and polite person, has disappeared up his own backside when it comes to his biggest day."
Ian Poulter was among many who sided with McIlroy.
Sand Valley Golf Resort 'biggest economic opportunty... for last 50 years'
Sand, though considered an obstacle for most golfers, is a boon to building good golf courses, and there is a substantial amount of it in central Wisconsin.
"Mike Keiser, one of the country's most accomplished golf course developers [Bandon Dunes], wants to build up to five golf courses on 1,700 acres of land between Wisconsin Rapids and Adams-Friendship," Barry Adams writes in the Wisconsin State Journal.
"But the ambitious Sand Valley Golf Resort project also has community leaders here scrambling to improve infrastructure and amenities for the well-heeled who think nothing of spending $10,000 in a day to charter a cross-country jet and play a few rounds of golf…
"'The people of central Wisconsin do not have a sniff about how uniquely aware the rest of the country is about Sand Valley,' said Rick Bakovka, president of the Regional Economic Growth Initiative of Central Wisconsin. 'It's the biggest economic opportunity for our area in the last 50 years.'
"And it's all because of the sand."