The Loop
Rory McIlroy seeks inspiration from surprising source for Irish Open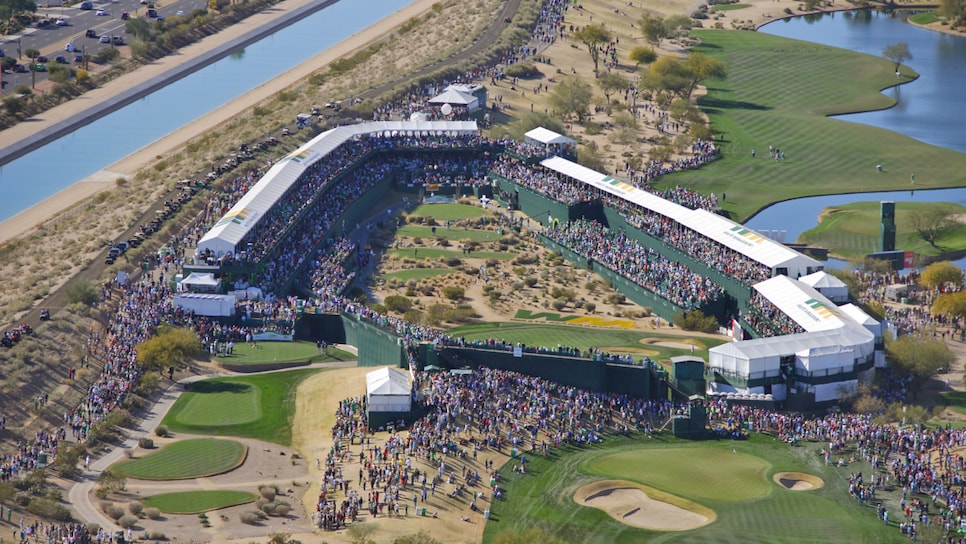 Until recently, the future of the Irish Open was in doubt. Despite hosting the biggest galleries on the European Tour, the tournament had financial difficulties, as endorsers pulled out due to sustained losses. Worse, new sponsorships were hard to find, substantially dropping the event's purse and weakening the playing field.
Luckily for the event, Rory McIlroy stepped in to stabilize things in 2015, with McIlroy and his foundation agreeing to a multi-year deal as hosts. McIlroy's presence injected an instant sense of revival in the tournament, ensuring it's validity for the near future.
However, there are plenty of obstacles remaining in the Irish Open's path if it wants to achieve sustainability. And McIlroy doesn't want to simply save the tournament; he hopes to see it grow and flourish.
Which is why his foundation sent representatives to the Waste Management Open last week, hoping to seek guidance from an event billed as "golf's biggest party."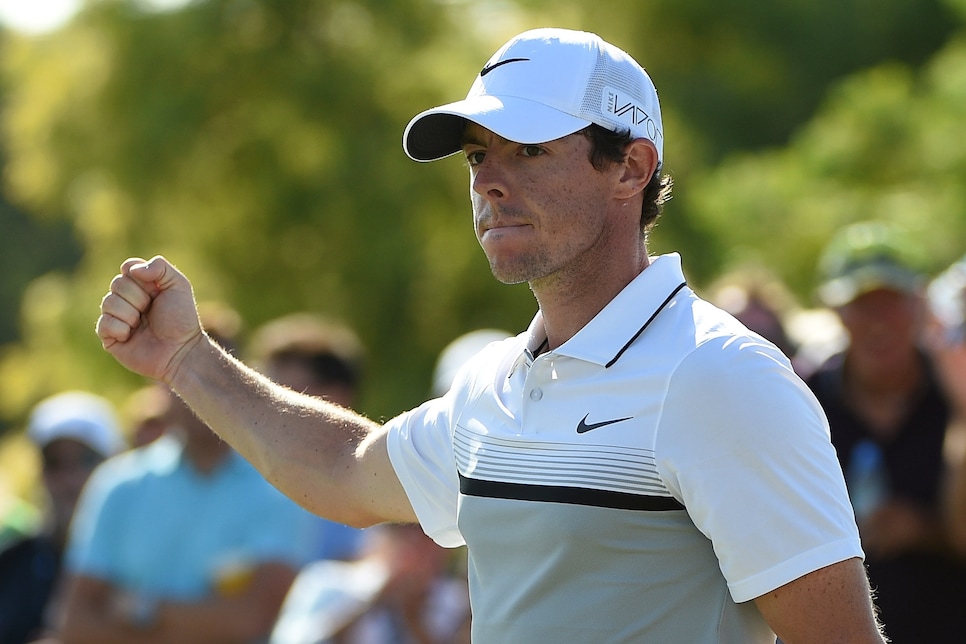 On the surface, this may seem odd. The Irish Open, one of the more respected, prestigious international events since its inception in 1927, asking for help from the Phoenix venue, a tour stop that was -- and in some circles, still is -- ridiculed for its raucous, sacrilegious atmosphere.
Yet, what got the Irish Open -- and many struggling tournaments, for that matter -- into trouble is standing put on old norms. Getting a class or two from the Phoenix folks, who have thought outside the box in their party planning, can be an enlightening experience.
Attendance was one of the primary objects for the Irish visitors. Mentioned above, the Irish Open draws quite the crowd for its tournament, but TPC Scottsdale's gallery is nearly five times bigger. Although the laid-back nature plays a part in this numbers game, so does the cost: Tickets to the event are some of the cheapest prices on tour. A far cry from the Irish Open, which charges major championship-like prices.
And the Waste Management is more than just big numbers at the gate. Last year alone, the tournament raised $9 million for local organizations.
It's tone may rub the wrong way, yet there's no doubting its fiscal and charitable success.
"My commitment to making the Irish Open as successful as it can possibly be is well known," McIlroy told the Guardian. "If we can learn anything at all from such a huge event on the PGA Tour, that can only be a good thing. I was delighted the foundation was given the chance to learn more about what has made Phoenix so popular."
We can only hope McIlroy's foundation tries to duplicate the irreverent ambiance, if only to see raised kilts and flying Guinness at this year's Irish Open.