The Loop
Rory McIlroy recognizes past failures in preparation for 2016 Masters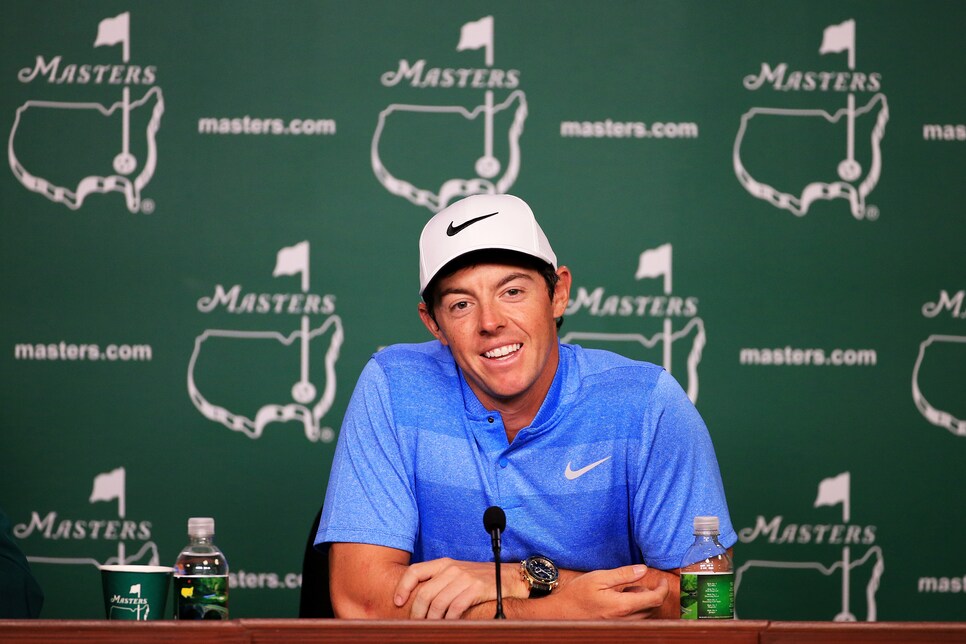 AUGUSTA, Ga. -- Picking up on one of life's eternal themes -- "Those who do not learn from history are condemned to repeat it" -- Rory McIlroy will enter the 80th Masters Tournament with changes in mind.
Speaking on the eve of his eighth appearance at Augusta National, the world No. 3 outlined a number of the tweaks he has made to his approach in the run-up to the only major championship he has yet to win.
First to go was McIlroy's previously traditional pre-tournament visit to the course where he has only one-top-five finish. And there will be, for the first time since 2011 -- "which was my best chance so far to win the Masters" -- no hit-and-giggle appearance in tomorrow's par-3 competition.
"I made the decision not to come up early this time," said the Northern Irishman, who has a home in Florida. "The course doesn't change year-to-year unless there is a couple of subtle things they do with some of the green complexes. But the course we saw last year is pretty much the same as the course we are seeing this year. I really feel like I play my best golf when I'm more relaxed and when I'm having fun out there and not when I'm overdoing it or over-thinking it.
"That's the reason I didn't come up early. This is a very special event and different in its own way, but I don't want to treat it any differently. I just want to come here and prepare the best possible way for me."
Further to that end, McIlroy has altered how he has played in the two practice rounds he has so far completed. When he misses a fairway or a green a compensatory second shot is still being struck. But the ball he plays on with is the original.
"I played a match with Chris Wood yesterday," said McIlroy. "And I played a four-ball match today. I'm going to start doing that a bit more instead of just playing practice rounds. If I hit it in the trees I'm going in there to play it rather than just dropping another ball.
"I've hit it off pine straw this week, from rough and from fairway bunkers. That way, I get more of a feel for how the course is actually going to play, especially from areas I wouldn't normally see in a practice round. I'm really just trying to play as if I'm in a tournament round."
Speaking of which, McIlroy will also make a small adjustment to how he plays the par-5 second hole on Thursday afternoon when he tees off in the last group of the day alongside Martin Kaymer and Bill Haas.
"I'm going to be slightly more conservative off that tee," he revealed. "I'm going to hit 3-wood and lay-up short of the bunker on the right. Over the years I've tried to hit that green in two and my success rate isn't high. So if the pin is on the left I'll miss the green short and right and try to get up-and-down for birdie. And if the pin is on the right I'll do the opposite.
"Apart from that, I feel like I have a good game plan for this course. I feel like my game plan has worked well over the last two years. I just haven't executed the shots at the right time."
There is one last thing McIlroy will need to change if he is to become only the sixth man to have won The Masters, US Open, British Open and PGA Championship, the career Grand Slam. In the 2015 Masters, he was a barely mediocre three-over par after 27 holes before playing the next 45 in a startling 15-under par, good enough only to be six shots behind the eventual champion, Jordan Spieth. A faster start is essential.
"That's not going to get it done," he admitted. "And is why, as soon as this tournament finished last year I knew I was going to prepare a bit differently this year."