DP World Tour
'It's a shame': Rory McIlroy reacts to fellow Poulter, Westwood, Garcia ending Ryder Cup careers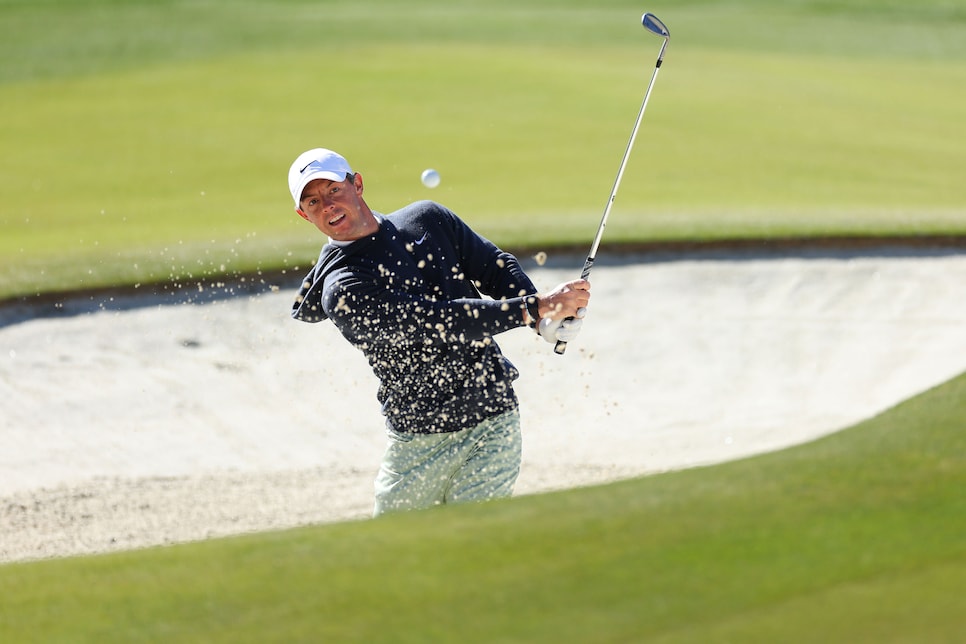 CHARLOTTE — Rory McIlroy is considered the face of the PGA Tour in its standoff with the LIV Golf League, but his European ties run even deeper. Naturally, then, in the wake of the news that LIV golfers Ian Poulter, Lee Westwood, Sergio Garcia and Richard Bland had officially resigned their DP World Tour memberships—and thus were now ineligible to compete at the Ryder Cup or—at least for now—to serve as a future captain, the Northern Irishman was asked what he thought.
"I think it's a shame, right?" McIlroy said after posting a first-round 68 at the Wells Fargo Championship. "I think it's a shame that you've got the highest points score ever in the Ryder Cup [Garcia] and two guys that when they look back on their career that's probably going to be at least a big chunk of their legacy is the roles that they have played in the Ryder Cup for Europe [Westwood and Poulter]. For those three guys to not captain Europe one day, it's a shame. But as the DP World Tour said in their statement, at the end of the day that was their choice, and they knew that these were potentially going to be the consequences of those choices and of those actions and here we are. Yeah, it's certainly a shame."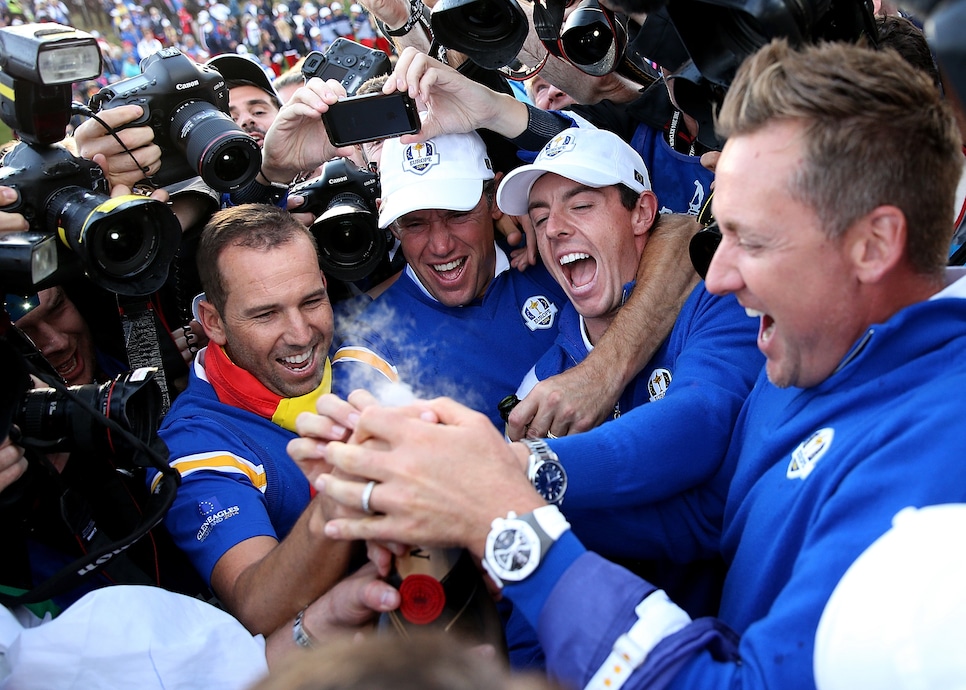 If you're keeping track at home, that's three "shames" in one go from McIlroy, which can be read a couple ways. One of course is genuine regret that his long-time teammates are off the team and out of the captaincy pecking order. Whatever divisions exist between McIlroy and LIV players, they were still passionate teammates in an event that reduced all of them, more than once, to tears. He also partnered with Poulter and Garcia more than once for Team Europe.
McIlroy, whose first PGA Tour victory came at Quail Hollow Club in 2010, played a steady with one just bogey, and ended on a high with an 11-foot birdie putt on nine (his last hole) to finish with a 68. Currently, he's tied for sixth place, two shots behind Kevin Streelman, K.H. Lee and Taylor Moore.