The Loop
Celebrating in style: A recap of Rory McIlroy's first Periscope in photos after winning at Quail Hollow
The world got a quick peek into Rory McIlroy's world on Sunday night when Rory opened a Periscope session from his private jet after winning his 11th PGA Tour event at the Wells Fargo Championship.
En route from Charlotte to London for an event with Nike on Monday before defending his title at Wentworth, Rory answered fan questions, ripped on his caddie J.P. Fitzgerald and looked like he was enjoying his runaway victory at Quail Hollow during a 15-or-so-minute live video chat via the new app Periscope.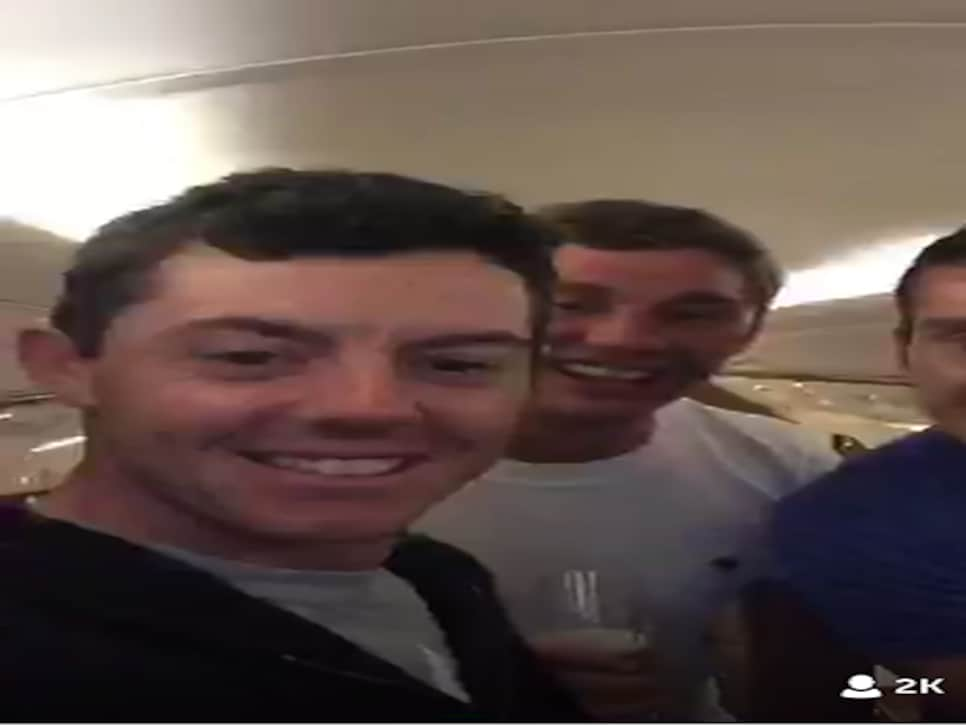 Billy Horschel had Periscoped earlier in the day from Chambers Bay. But Rory had a little more fun with his, flying private with his buddies and J.P. after the big win. We captured the highlights in case you weren't watching.
Music was bumping throughout the Periscope. Rory started off with 50 Cent's album "Get Rich or Die Trying," a personal favorite, playing a couple songs off the CD. Then, fittingly since he was flying, he put on "Turbulence" by Laidback Luke, a throwback house song. From there, Rory let his followers control the music, playing requests that he fancied -- from "Trap Queen" by rapper Fetty Wap to "Get Low" by DJ Snake. All party music.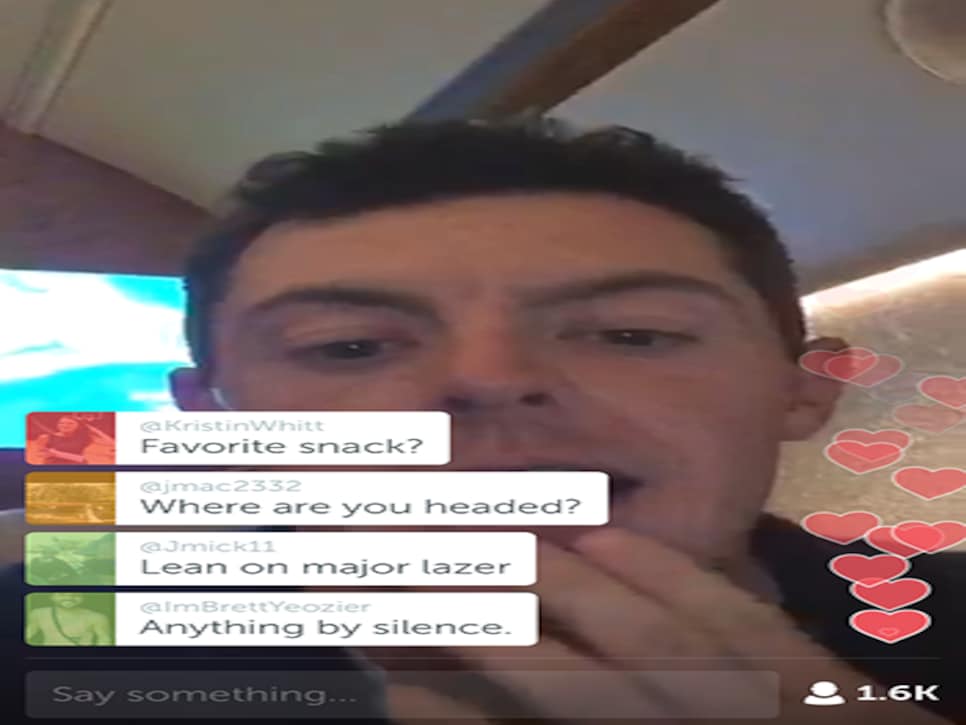 As one follower put it, the whole session was effectively a roast of J.P. Fitzgerald. Rory and his crew of three buddies, who often travel with him from event to event, laughed at a slew of comments from fans having fun with J.P. Who doesn't love a good roast?
Someone said J.P. should put on his sunglasses -- and so J.P. obliged. A girl even asked J.P. to go to her prom with her. That set everyone in a laughing fit.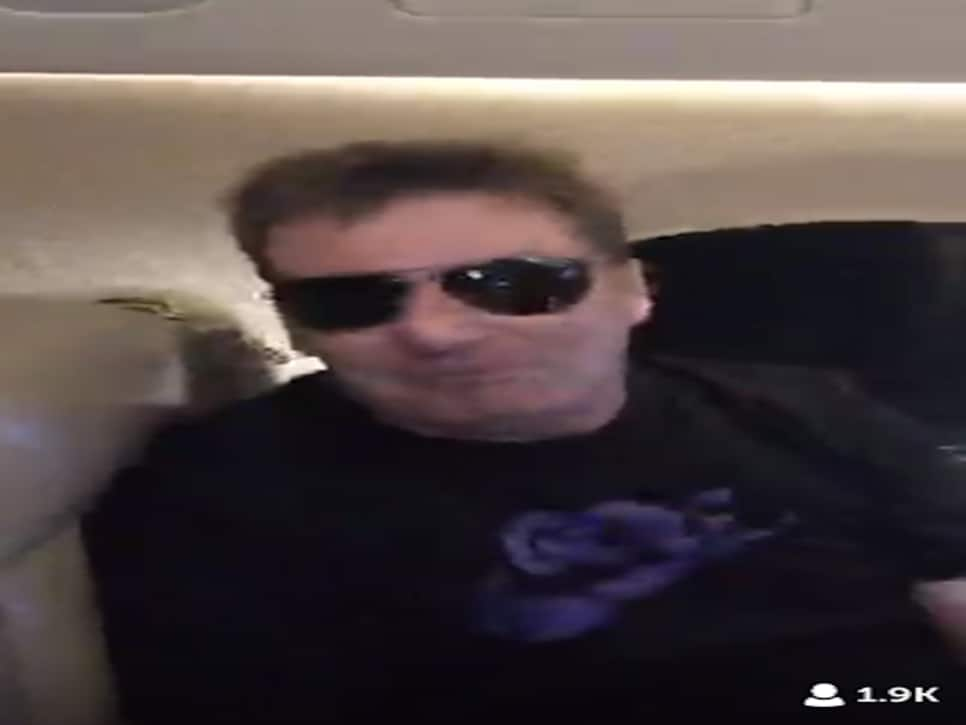 J.P. cheers'ed the phone with a pint of Heineken he was sipping, which set off comments about him being drunk. Rory and Co. had fun with the numerous one-liners from people, including one guy: "Does J.P. get laid?" Rory started laughing, pointing the phone at J.P. and saying: "Look at that beautiful face! C'mon!"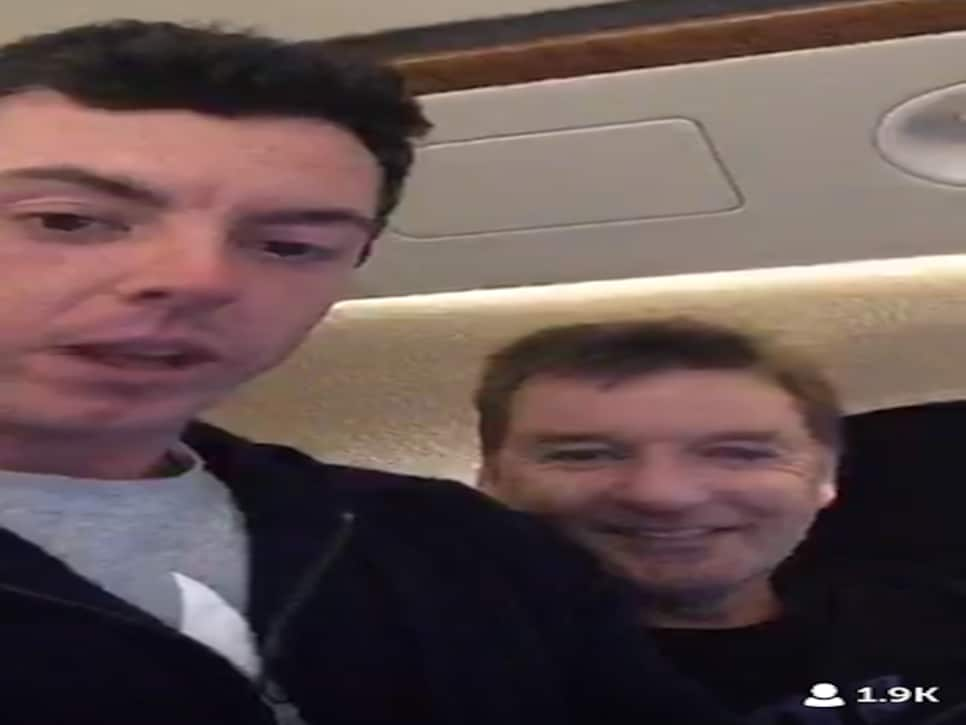 There weren't too many crazy-interesting questions. We found out Rory's favorite color is red. He had chicken and guacamole for dinner. And when asked what his best shot of the day was on Sunday, he didn't hesitate to asking his friends and J.P. They decided it was his second shot at the 12th hole.
By request, Rory also flashed his watch for his followers -- making sure to plug Omega as his sponsor. J.P. looked confused. Or he was just concerned the "Hall of Fame" Omega commercial was going to start playing. Still can't get The Script out of our heads.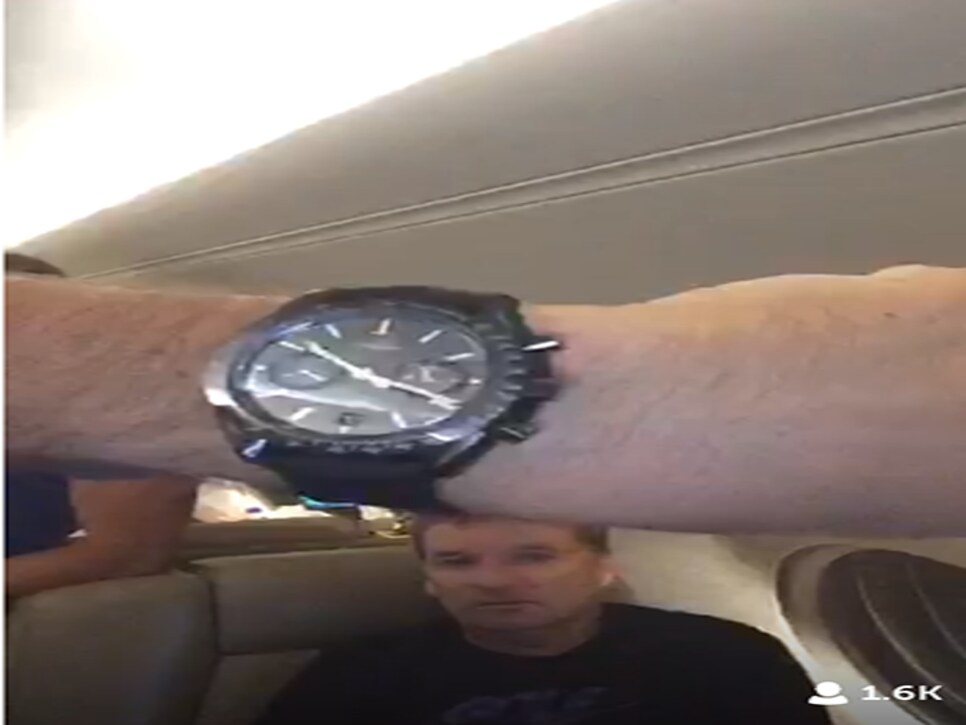 It was a cool thing to be hanging with a professional golfer after a huge victory. And Rory said he'd do another Periscope soon. So we're all winners!