The Loop
Rory McIlroy opts to play French Open over WGC-Bridgestone Invitational
Stories of interest you might have missed…
The PGA Tour, in its bid to accommodate the Olympics in its schedule, ran afoul of the European Tour for scheduling the WGC-Bridgestone Invitational a month earlier and opposed the French Open. It will pay a price for having done so, as Rory McIlroy, No. 3 in the World Ranking, is opting to play the French Open, Phil Blanche of the Press Association reports.
McIlroy's decision will come as a huge boost for the European Tour which was annoyed by the PGA Tour moving the WGC-Bridgestone Invitational into the same week as the French Open, continental Europe's oldest national championship.
"I feel that playing in the 100th Open de France at Le Golf National will be the best way to get ready for The Open, which is just two weeks after the French Open," McIlroy told the official European Tour website.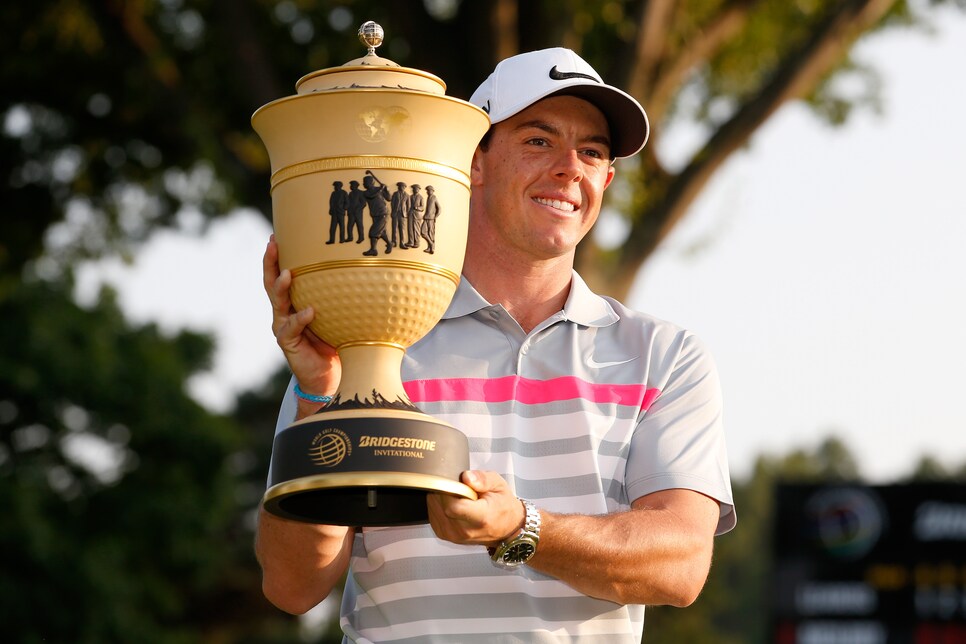 Aussie legend defends Adam Scott
"Newton noted that when he was Australasian PGA Tour chairman a vote among the players on whether golf should return to the Olympics went convincingly against it – 'as most of the world was saying at the time,'" the AAP writes. "'That was a while ago but I can't see how things could have changed that much. I think the Americans are pushing the buttons on this one,' said Newton. He personally doesn't believe golf should be in the Olympics. 'It's never going to be a major,' he said. 'We've already got four majors.'"
Langer: British Open best chance for those over 50
Will the PGA Tour Champions set win a major championship Germany's Bernhard Langer, who was in contention at the Masters entering the final round, says it can happen, but that it more likely is to happen in the British Open
"I think it's still feasible," Langer said in this story by Martin Dempster in the Scotsman. "The Open more so than some of the other majors. In general, the US Open courses are long. They make par-5s into par-4s, so it's more of a distance game. Augusta has become long and players have a huge advantage if they drive it long and are coming in with short irons to the demanding greens.
"In the Open, there are venues that are long, but you are battling the elements and you can bounce the ball in. A lot of these young guys don't shape the ball these days. They hit it right up in the air and land them softly. That's not what you need to do at most Open venues. That is the best chance for an over-50 to win."