The Loop
Jason Day only watched one hole of Olympic golf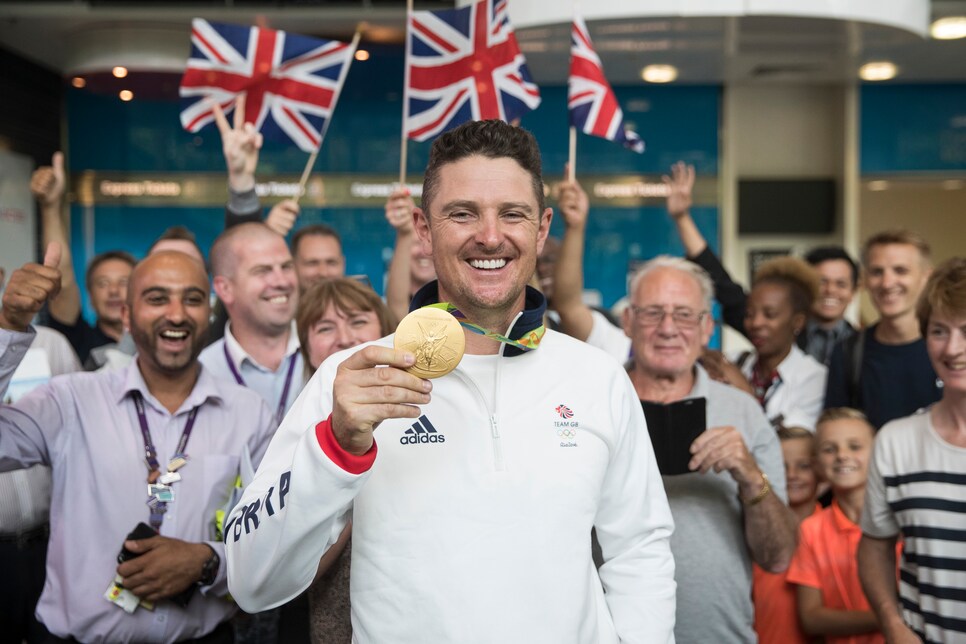 Stories of interest you might have missed…
Rory McIlroy decided against participating in the Olympics and suggested he wouldn't even watch golf by noting that he would only "watch the stuff that mattered." Apparently golf mattered.
"I did get one from Rory, absolutely," Rose said. "He was very, very proud and said he was rooting for me and could see how much it meant to me. He was very complimentary - and yeah, obviously he did watch! He made the point that he really wants golf to succeed as an Olympic sport."
Jason Day watched only one hole
Jason Day also chose not to participate in the Olympics and said he watched only a single hole of the men's competition — the last one.
"I didn't watch any, not one shot, until the last hole," Day said in this story by Doug Ferguson of the Associated Press. "It was great to see Henrik and Justin duel it out. Kuch had an amazing run on the last day, and it looked like it was a very successful opening for golf to be back in the Olympics."
Harold Varner III and his boisterous cheerleaders
"Harold Varner III is here this week. And so are his friends from ECU. So much for a quiet little week at the Wyndham [Championship]," Ed Hardin of the Greensboro News & Record writes in this story catching up with a local favorite.
"Varner, the Tour rookie from Gastonia, said he's here to play golf, not to party. His friends from East Carolina? We'll see.
"This will be an interesting week for Varner. The last time he played a Tour event in North Carolina, at the Wells Fargo in Charlotte, well, let's just say the party bus made its presence known. "'I learned from that,' Varner said."