The Loop
Rory McIlroy needs to do lunch with Nicklaus again
A few years ago, they did lunch, Jack Nicklaus and Rory McIlroy, and Nicklaus offered up this piece of advice: Those against whom he was competing were more likely to beat themselves than they were to beat him and he was happy to oblige them.
They need to do lunch again soon.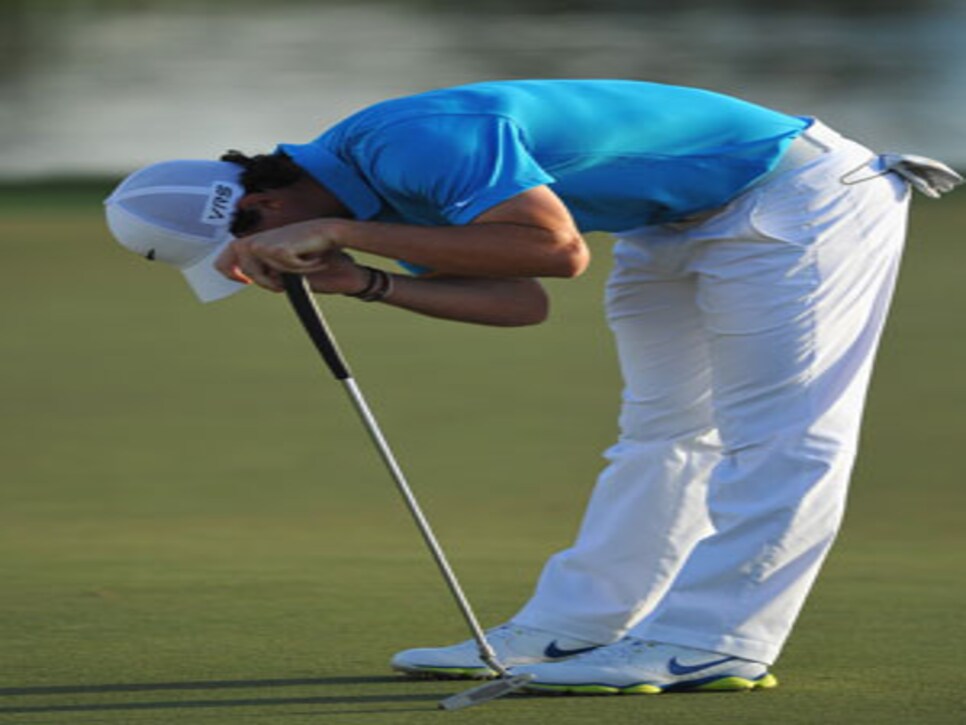 The only player McIlroy beat in the final round of the Honda Classic on Sunday was himself, kicking away a victory that he probably already had rung up on his resume.
Instead, he played a critical stretch of holes deplorably, more Nicklaus prey than Nicklaus, and misplayed himself into a playoff foursome. He lost to a Russell Henley birdie on the first extra hole.
McIlroy, 24, has now gone 17 months since his last PGA Tour victory, a mystifying famine for a former world No. 1 who had collected two major championships quicker than Tiger Woods won his first two.
As mystifying was the manner in which he collapsed, losing control of his game while in cruise control. He held a three-shot lead on the front nine and was 13-under par after six holes, and the competition was comprised of the sort of players to whom Nicklaus was referring during his lunch -- Henley, Russell Knox and Ryan Palmer, who collectively had only four victories.
Nicklaus re-iterated the point on the NBC telecast on Sunday. "One thing that Rory's got to think about here is who's on the leader board," Nicklaus said. "When I was playing we used to have Johnny Miller on the leader board, or we had Tom Weiskopf, or Tom Watson, or Arnold, or Gary, or Trevino, who you know were going to finish. These guys are kind of unproven. They're all good players, but not proven. Rory is a proven player and Rory should have the advantage coming down the stretch with them."
One would think. But he bogeyed the seventh, nine and 12ths holes, then stood over a fairway bunker shot at 16 an inordinately long time. "A couple extra looks there," NBC's Johnny Miller said, after which McIlroy hit the shot heavy and into the water, leading to a double-bogey.
Only an 18th hole birdie allowed him to get to a playoff. It gave him a round of 74, the highest score of those in the playoff. "Even if I had won it [in the playoff] it would have felt a little bit undeserved," he said.
At that lunch with Nicklaus, McIlroy once said, Nicklaus "emphasized so much to me about not making mistakes. That was his big thing." Let the others beat themselves and they won't beat you.
The others in this case attempted to uphold their end, but ultimately McIlroy was no better than they were, worse actually, signifying another lunch date is in order. Next time, Rory, take notes.