The Loop
Why the key to Rory McIlroy completing the career Grand Slam might be an amateur golfer
Remember when Rory McIlroy played with an amateur marker at the Masters -- and lost? The recent British Open winner certainly remembers, but instead of being embarrassed or bitter, McIlroy seems intent on using the experience to his advantage.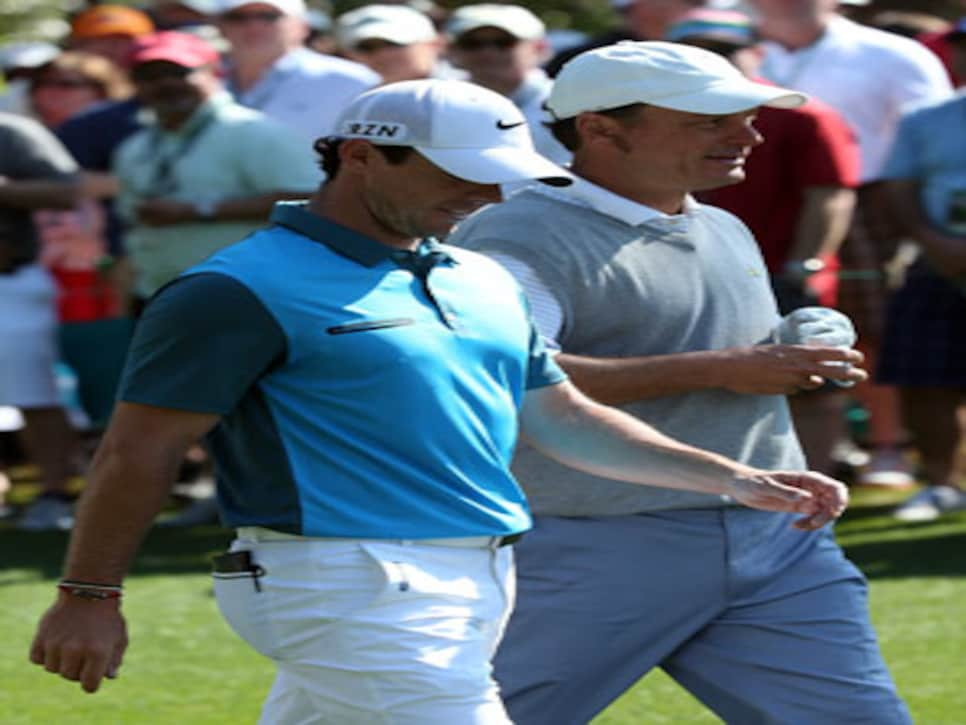 With the claret jug next to him on the podium in his post-tournament press conference, McIlroy, now a winner of three of golf's four major championships, was asked about trying to complete the career Grand Slam at Augusta National.
"I've always been comfortable from tee to green at Augusta," said McIlroy, who wound up shooting 69 the day after his Saturday pairing with amateur Jeff Knox "And it's taken me a few years to figure out the greens . . . if I can just figure out the greens a little bit more. What really helped me last year was playing with Jeff Knox in the third round. He's my amateur marker and he's the best I've ever seen on Augusta's greens."
Of course, Knox isn't just any amateur. The longtime member of Augusta National has played in two U.S. Amateurs, is a two-time mid-amateur champion in Georgia, and holds the Augusta National course record from the members tees with a 61. He has been a noncompeting marker if there has been an odd number golfers to make the cut in the tournament since 2002 and reportedly upset Sergio Garcia by beating him in the final round in 2006. In this year's third round, Knox shot 70 to McIlroy's 71, but McIlroy reacted much differently.
On Tuesday, the Augusta Chronicle reported McIlroy hopes to learn more from Knox, who said he received a letter from McIlroy asking to play a couple practice rounds with him before the 2015 Masters. The 51-year-old Knox said McIlroy reaching out to him "says a lot about the young man," and that he'd be happy to play with him.
Of course, it also felt good to be singled out by one of golf's great players in the wake of his latest major championship triumph.
"It was quite an honor for him to say that," Knox said. "I don't know if shocked is the right word, but it was quite an honor. I happened to play good that day; I guess that helped."
With more expert help on the greens to come and potentially decades of future trips to Augusta in April, the odds of McIlroy achieving golf's modern career Grand Slam -- something only five players have accomplished -- are looking pretty good.