The Loop
Rory McIlroy has received, and responded, to wake-up call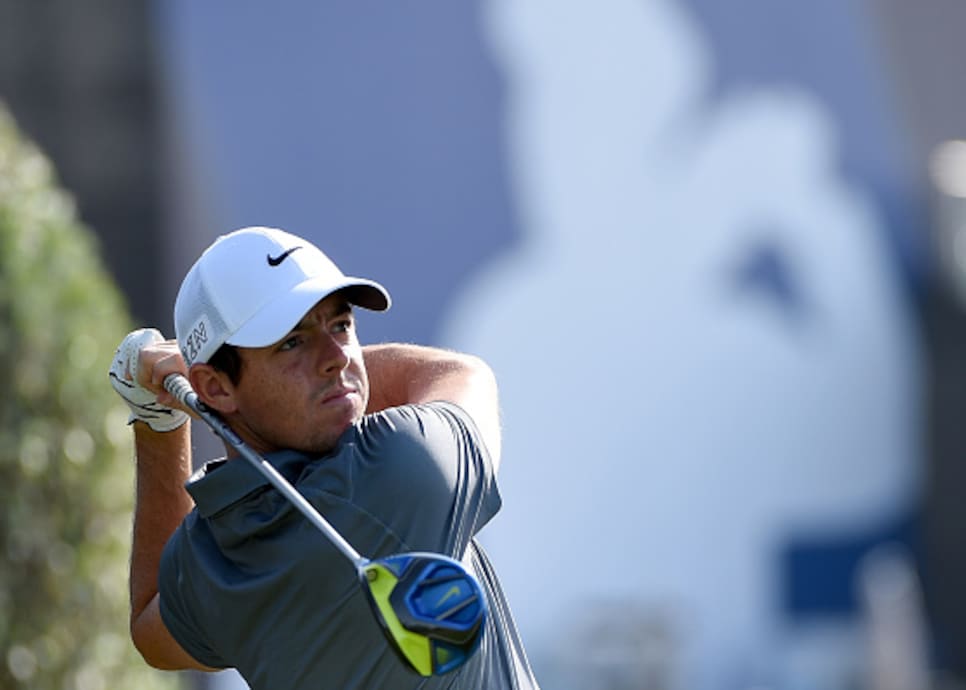 Posted on Rory McIlroy's Instagram account is a black-and-white photo of storied distance runner Steve Prefontaine crossing a finish line under his quote, "To give anything less than your best is to sacrifice the gift." To which McIlroy adds, "Words to live by."
But it's a hard code for anyone to live by, and the more gifted, the harder. For those whose gifts are on display for the public, it becomes apparent quickly that "anything less than your best" is a bottomless pit of effort for which nothing is ever enough, and personal happiness can be a casualty.
Which gives rise to the existential question "Is it worth it?" To those new to greatness being thrust upon them, it's natural to wonder, "Maybe I can split the difference and have both."
At the end of last year, it would have been understandable for McIlroy to think he could. His supremacy was widely proclaimed. His lead in the world ranking was in excess of four points -- Tiger Woods primetime territory -- and might have planted the expectation that a Tiger-like long reign was in the offing.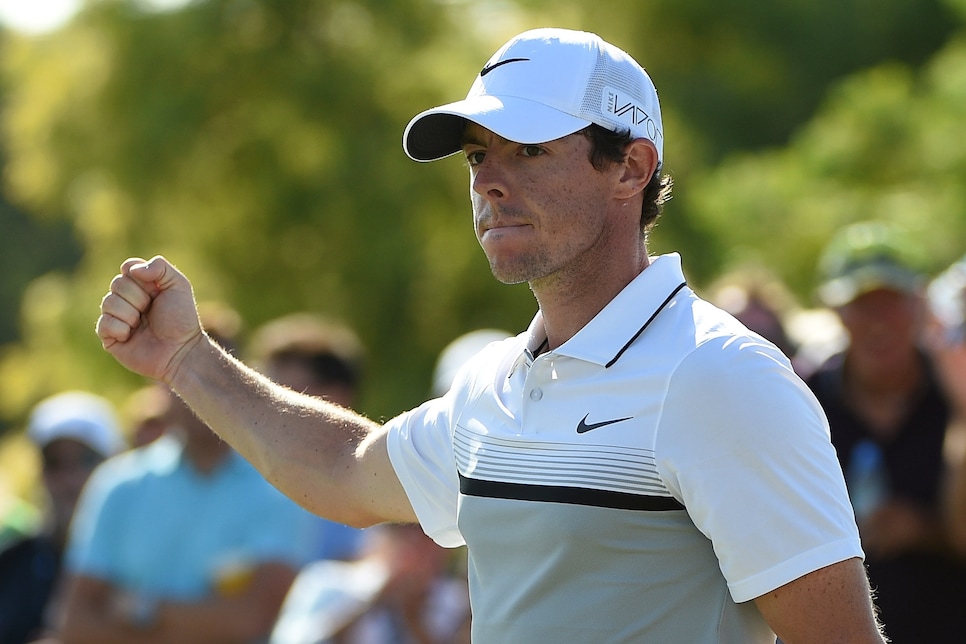 At the same time, McIlroy, a close student of Woods', is wary of emulating the cautionary tale of giving too much to golf. Unconsciously, the alternative could well have been a compromised road: play hard, be the best, but without the maniacal ferocity that can lead to inner emptiness.
One of McIlroy's confidants, Jack Nicklaus, wasn't sure himself where the young man stood.
"Rory is good enough to achieve whatever he wants in his career, but I don't know what Rory really wants; he hasn't told me, and I haven't asked," Nicklaus said this time a year ago. "He may be fairly happy to go along and win one major here, another major there, or he may want to work really hard and win a bunch.
"In my career, those goals fluctuated. Every player's got to find his balance between ambition and sanity. Could I have worked harder and won more majors? Probably. Could I have driven myself crazy doing it? Absolutely. The choices a player makes are personal, and they evolve with life. And Rory will make his."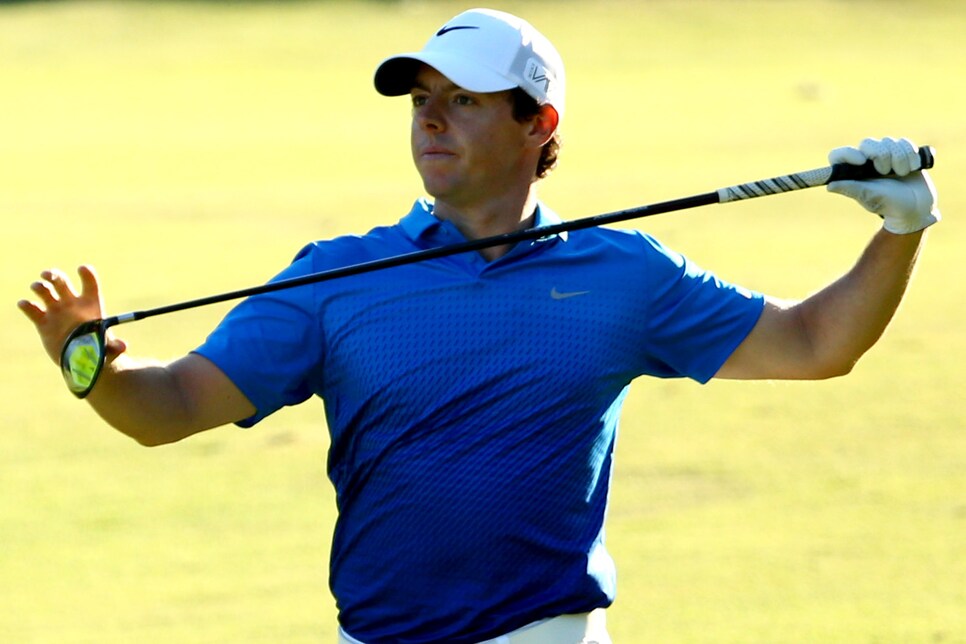 This year, whether Rory took his foot off the gas or not, he got passed by Jordan Spieth, and then by Jason Day. At the Masters he was fourth, and T-9 at Chambers Bay. Then he badly sprained his ankle playing soccer, causing him to miss the Open Championship at St. Andrews -- the ultimate stage for his power game -- a gut shot that will be a lifelong regret. By August, he was no longer No. 1, and by September, when he pronounced 2015 a "lost year," he had dropped to No. 3.
It's been a wake up call. McIlroy, having lost what looked like would be his for a long time, seems to have been jolted back to a clear commitment and the "ruthless" mindset he had to learn to employ in his golf, even if it is not his nature.
In essence, making sure he is not sacrificing the gift.
Exhibit A was his play at DP World Tour Championship in Dubai, where he came from behind to beat Andrew Sullivan and win his first tournament in six months. That McIlroy nearly blew the tournament by fanning an iron into the water on the 71st hole, then saved it by making a 40-footer for a bogey will be a net positive in the memory.
The performance was reminiscent of his victory at the 2013 Australian Open, where he tenaciously ran down Adam Scott, finally winning with a 20-footer for birdie on the last hole as Scott was making a bogey. It was the kind of win McIlroy needed at the time, because while there was no doubt his best golf could blow fields away, his toughness in a cage match hasn't been sufficiently validated. Australia, ending what had been an otherwise winless year, was the real jumpstart to his stellar 2014, when he became a dominant No. 1 with victories at the British Open and PGA.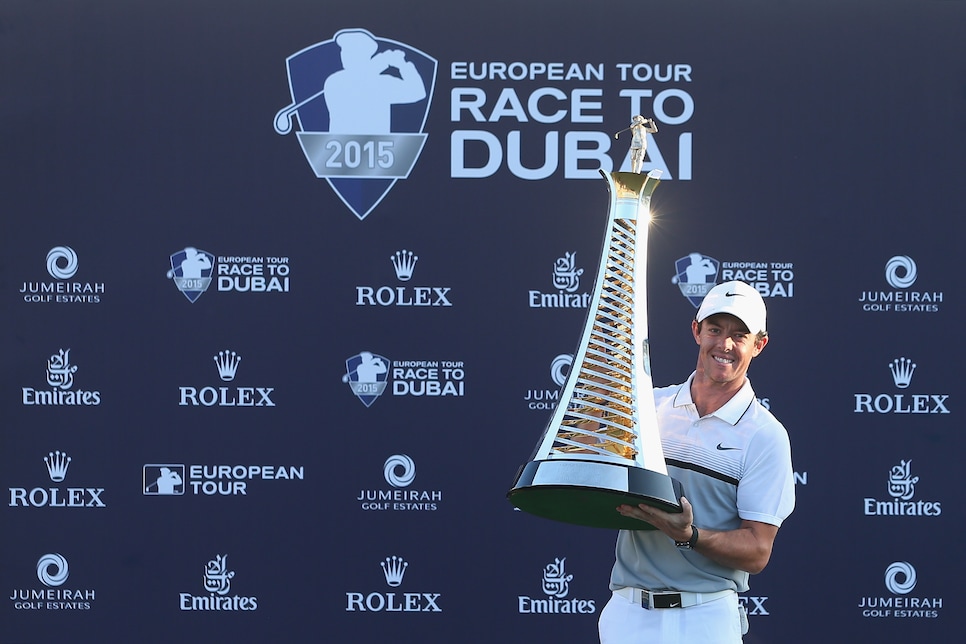 After his victory Sunday in Dubai, McIlroy's words seemed more direct and purposeful than ever. "You can't let up at all," he said. "This is my time to capitalize on my career. The next 10, 15 years is my time. I really can't be doing silly things like playing football in the middle of the season to jeopardize even six months of my career. It's a big chunk where I could make some hay and win a major or two."
For a slow sport in which careers are sometimes compared to marathons, the pendulum can swing surprisingly quickly in golf, especially in the current era, with so much ambition and ability at the top. Now McIlroy, who'll turn 27 in May, has motivation that matches Spieth's, whose competitive "chip" seems hardwired, and Day's, who finally unlocked greatness and wants to make up for lost time.
There's nothing to indicate that Spieth and Day have lost any momentum. But the force capable of the pushing hardest on the pendulum is McIlroy.