The Loop
Rory McIlroy gives perfect answer to why Tiger Woods won so many World Golf Championships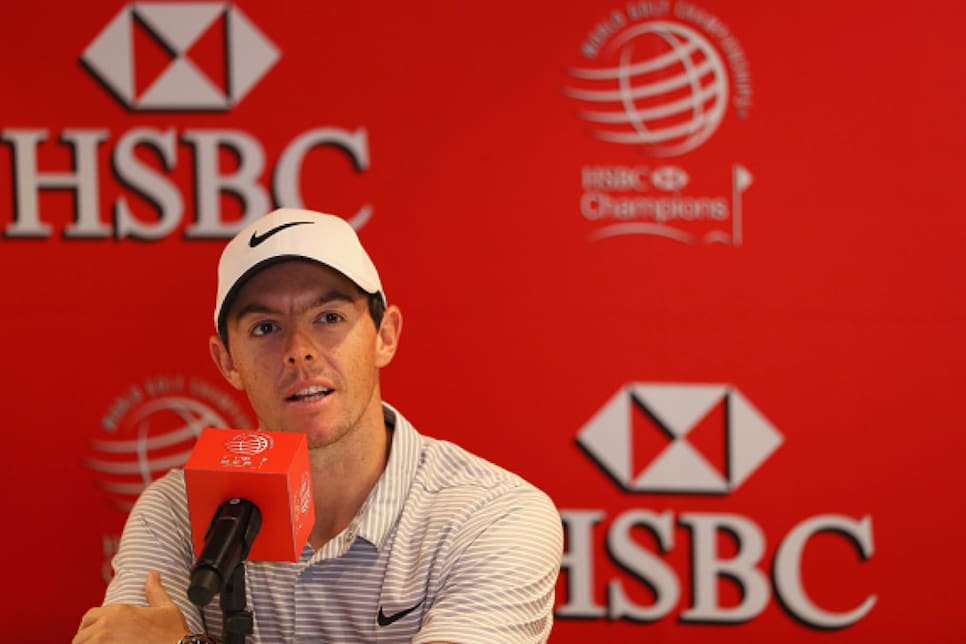 Every golf fan knows Tiger Woods has won 14 major championships and that he's chasing Jack Nicklaus' mark of 18. But Woods has already reached that number in another category: World Golf Championship wins.
Why is this so impressive? Because no other golfer has won more than three WGC titles (Dustin Johnson and Geoff Ogilvy each have three victories) since these tournaments were introduced in 1999. Woods' stats in these events are even more staggering when you isolate his performance from 1999-2008. In that decade, Woods was clearly the King of the World (Golf Championships), making 27 WGC starts, winning 15 times, and finishing in the top 5 an astonishing 24 times.
Rory McIlroy was asked why Woods "won so many of these things" in his Wednesday press conference ahead of this week's WGC-HSBC Champions in Shanghai. Here was what the four-time major champion -- and two-time WGC winner -- had to say:
Honestly I think because of the no-cut format. I think that's probably a big thing to do with it. You play with a little more freedom.
And I never want to criticize Tiger's game at all, but if there was one thing or one negative you would say about him was that he probably wasn't the fastest starter in the world in normal golf tournaments.
So here, you don't really have that pressure of trying to play your way into a tournament. It's a four-round tournament. You know you're getting four rounds, so you've got plenty of time to make birdies and play well. And I think just from the get-go, you don't quite feel the pressure. Even though you shouldn't really be thinking about the cut or anything like that, but it is a little bit of a mental thing. But it takes the weight off you you, and you can go and play just that little bit freer.
That's a great, thoughtful answer, Rory. And it makes a lot of sense. But what about the fact that. . .
Can I just add one more thing to why he won so many? Because he was the best (laughter). There's another reason.