The Loop
Rory McIlroy gives advice, driver to Mark Wahlberg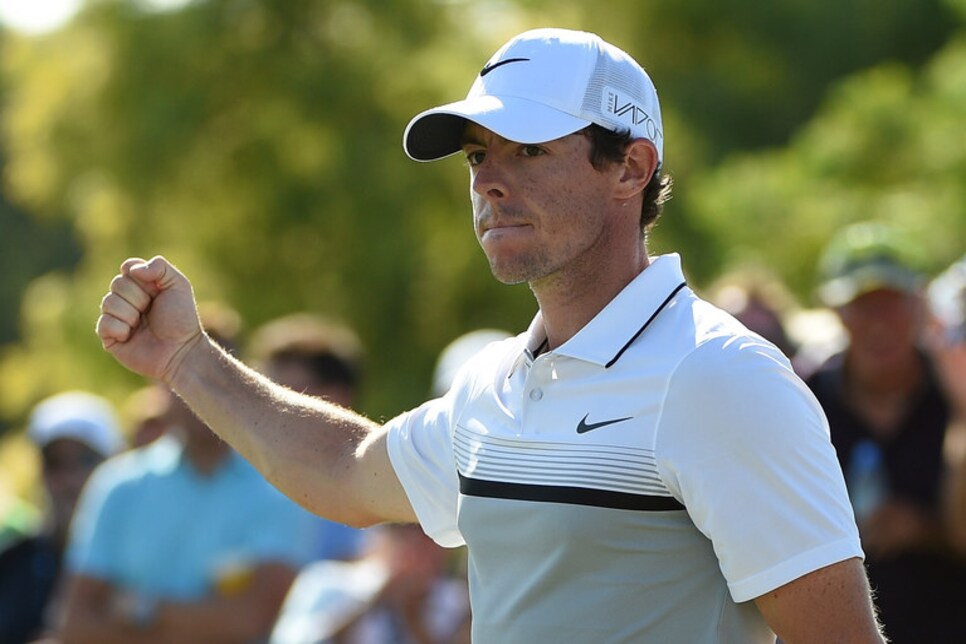 It's good to be Mark Wahlberg. He starred in four movies this year, owns a hamburger chain, and can talk to animals.
Add "free golf lessons from Rory McIlroy" to the list.
In Dublin, Ireland to promote his new film Daddy's Home, Wahlberg -- an avid golfer -- told the press he played the region's Portmarnock Golf Club, while grabbing lunch with the country's own Rory McIlroy.
"I had a bite to eat with Rory on Sunday and I was like, 'Dude, I need to come back, play golf and just hang out and see the sights,'" Wahlberg said.
And it sounds like McIlroy did more than just shed his wisdom on the game.
"He gave me a new driver, which was great. I just can't wait to get to a golf course or a driving range and try it out."
This marks the second time McIlroy has dished out some club love in recent weeks. Which is funny, because as I'm looking through my bag, seems that I could (cough cough) use a new big stick. Just saying, Rors.