Tilt and Turn, Don't Slide
Rory McIlroy shared some great backswing advice during this nerdy golf swing exchange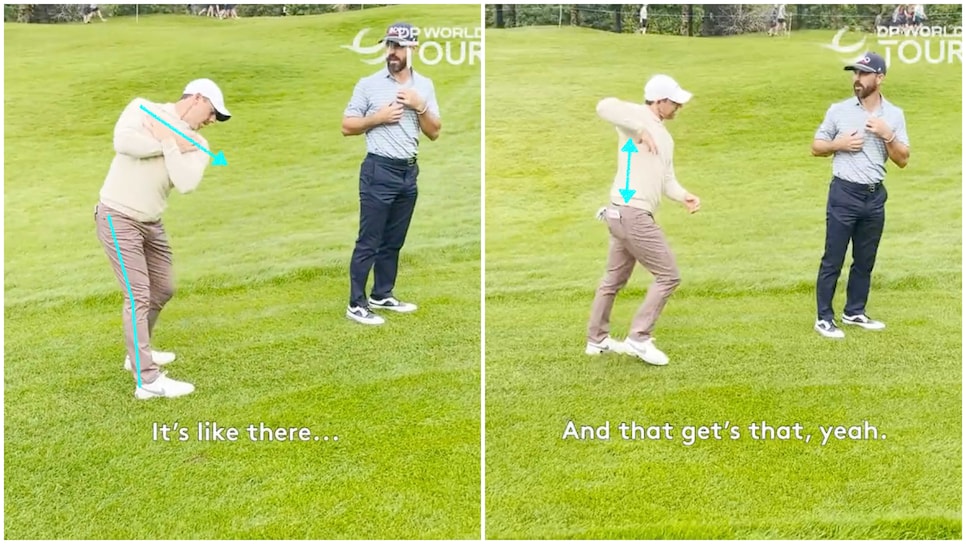 There's nothing better than a good fly on the wall camera about two tour pros, talking about their craft. There's truly nothing better. At least not the golf nerd sickos, like me, and probably you if you're reading this.
Which brings us to some good news: We got a pretty solid one this week at the DP World Tour's Irish Open, when cameras captured a delightfully nerdy exchange between Rory McIlroy and Billy Horschel during the first round of the tournament.
We come into the clip mid-conversation, but it's clear the pair are talking about some work Billy Horschel is doing in his golf swing. Specifically, Billy talking about preventing himself from sliding his hips too far away on the backswing. That's what Rory is demonstrating here.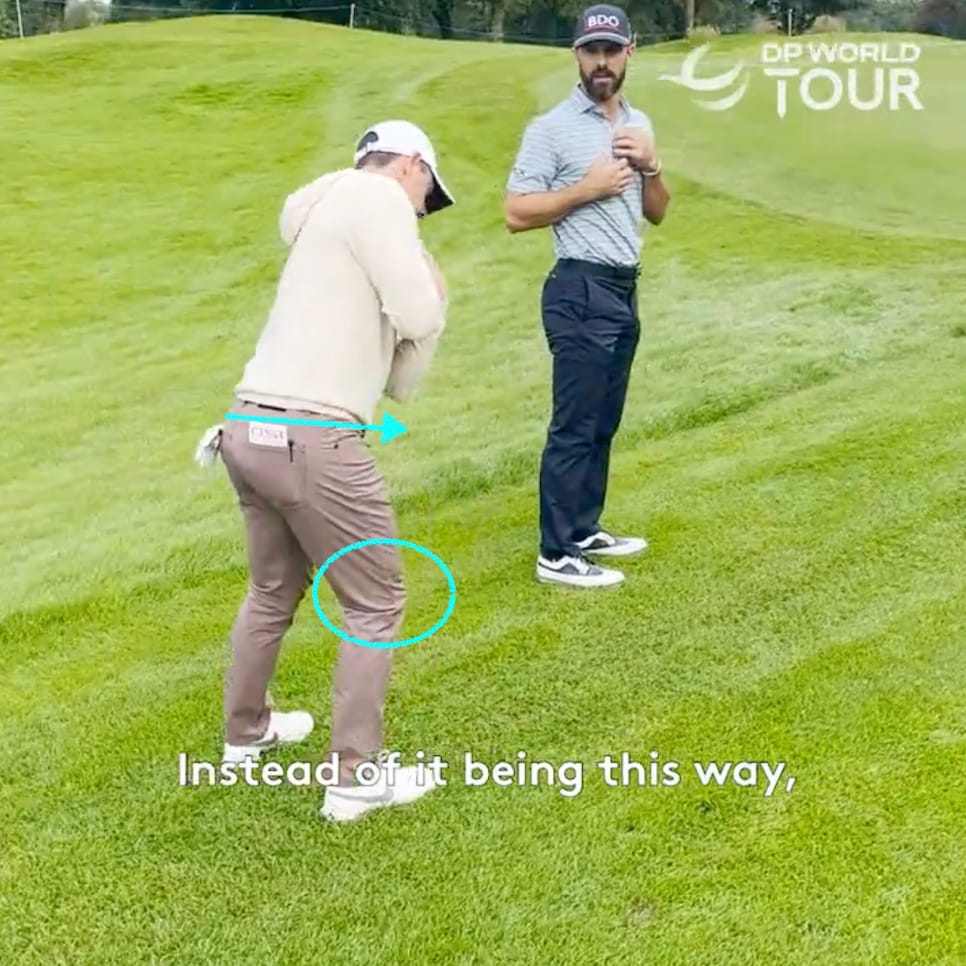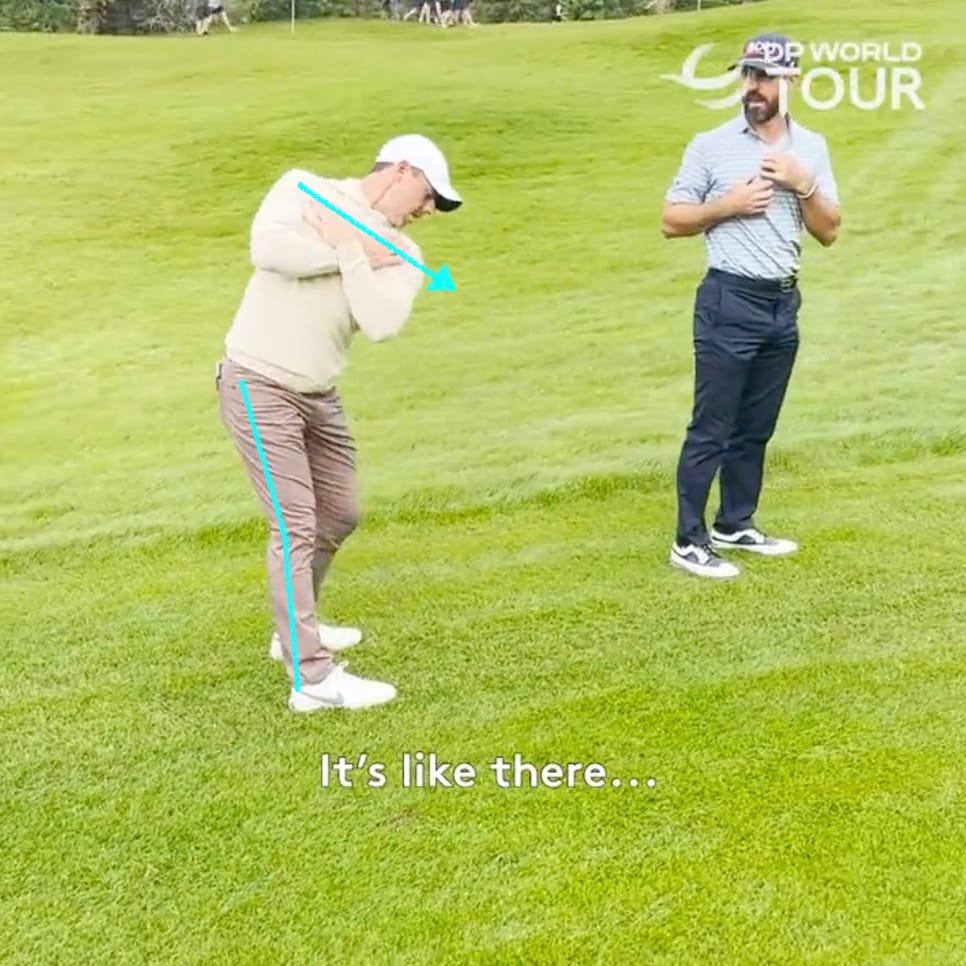 When that happens, he explains, it helps stretch your right side, which adds power to your golf swing.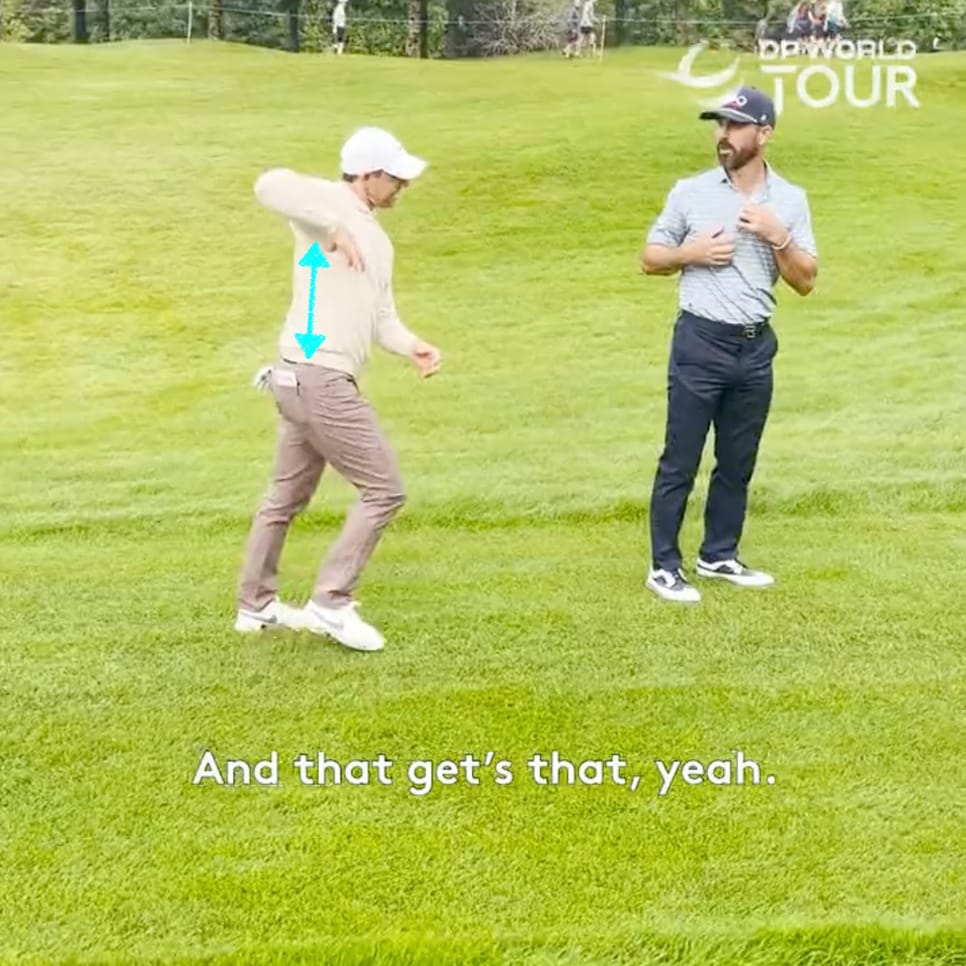 This, incidentally, is the good piece of backswing advice. Amateur golfers tend to slide too much into their trail leg. When that happens, they can't get back to the ball in time, and it causes them to hit chunks behind the ball.
Horschel adds that preventing himself from sliding helps position his right arm in his ideal position: Deeper around his body. That allows him to turn through more freely, he explains, and prevents him from hitting blocks.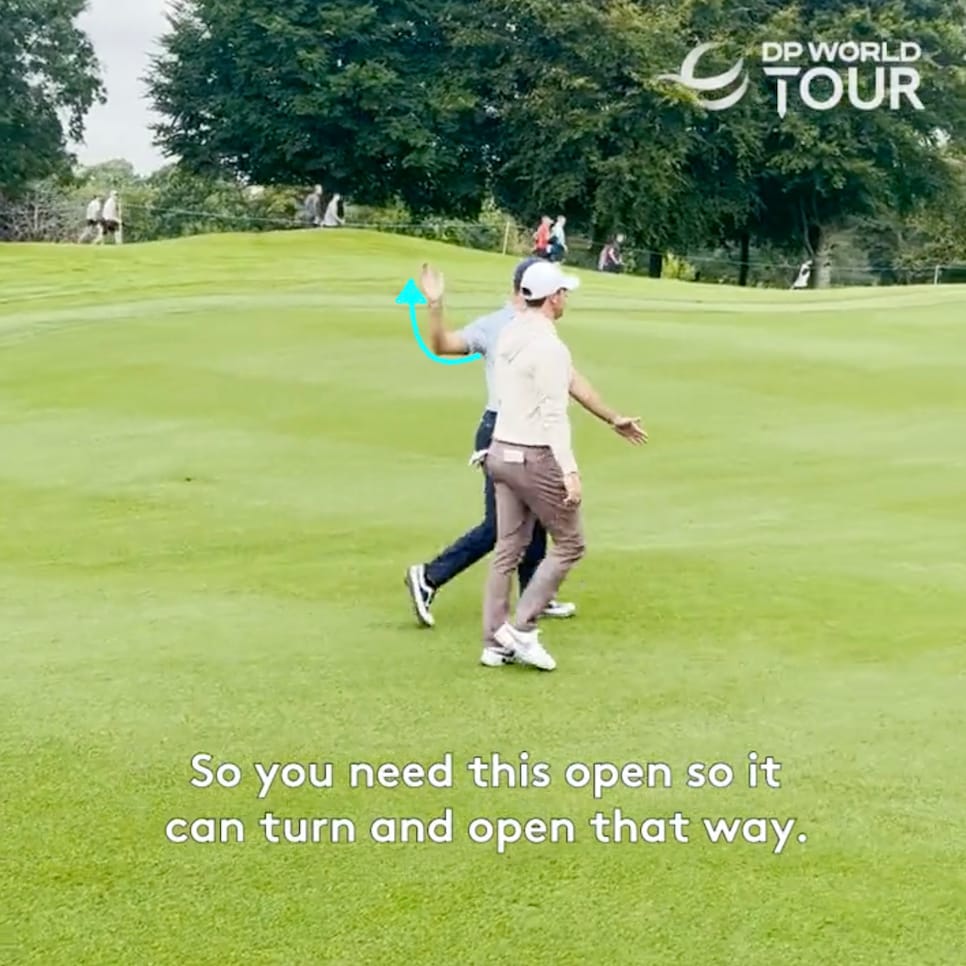 You can watch the full video right here: