News
Rory McIlroy destroys Steve Elkington after Elk tries to call him out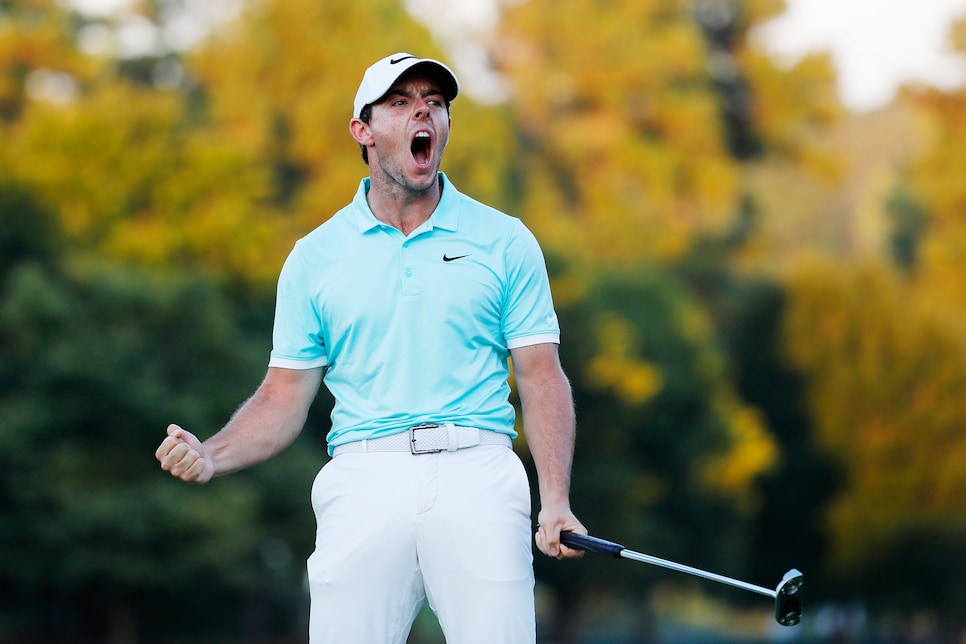 ERIN, Wis. -- Rory McIlroy may have missed the cut at Erin Hills, but he's leaving Wisconsin a winner.
McIlroy fired a one-under 71 on Friday, but it was not enough to overcome the 78 he posted on Round 1. McIlroy was far from the only star to suffer at the U.S. Open, as Dustin Johnson, Jason Day and Jon Rahm also failed to reach Saturday play.
That didn't stop former PGA champion and noted curmudgeon Steve Elkington from stirring things up on Twitter Friday night.
Words that didn't sit well with McIlroy, who promptly fired back.
Sure, a screenshot of your Wikipedia page is a little cheesy; then again, when your page has as many accomplishments as McIlroy's, you can do whatever you damn please.
Elkington tried to respond by claiming Jack Nicklaus never discussed his earnings, but at that point, Elk was on the canvas and the judge had called for the bell, raising Rory's hand as victor.