DP World Tour
Rory McIlroy likely to make Abu Dhabi cut after late birdie during wild, windy round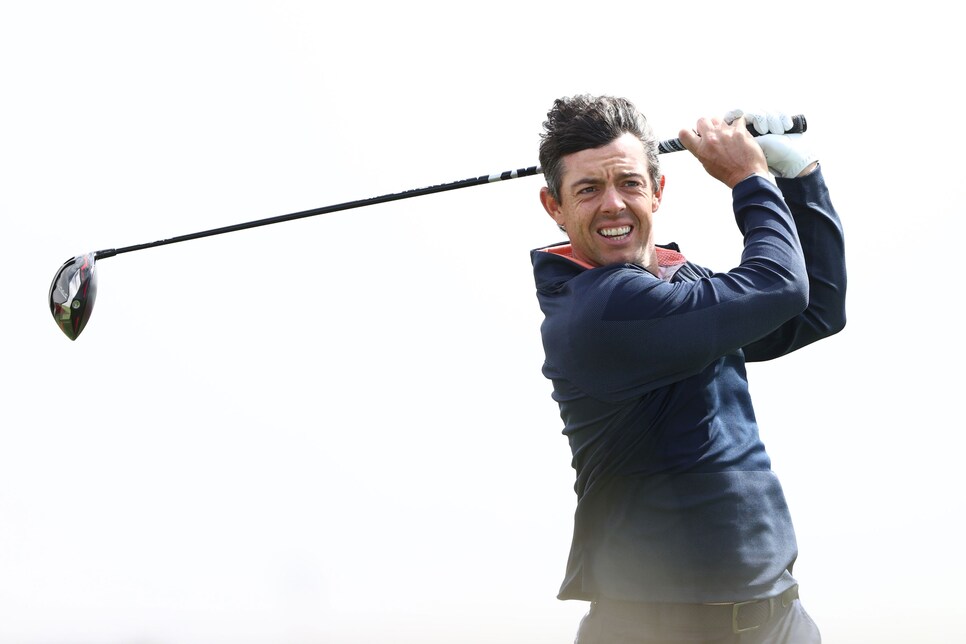 Rory McIlroy tees off on the third hole during Friday's wind-swept second round at the Abu Dhabi HSBC Championship.
Francois Nel
ABU DHABI — It was Arnold Palmer who once said perhaps the hardest thing to do in golf is make a birdie when you absolutely have to make a birdie. That was the situation Rory McIlroy found himself standing on the 18th tee of a windswept Yas Links during Friday's second round at the Abu Dhabi HSBC Championship. Four-over par for the day and the tournament, the four-time major champion needed a 4 on the epic 646-yard par 5 to have any chance of making it through to the weekend.
With the strong wind quartering off the water left of the fairway, McIlroy hit the perfect tee-shot. But even he couldn't reach the distant green in two. His 3-wood approach from 267 yards out came up 44 yards short of the pin. From there, he pitched to roughly four feet, before rolling in the putt. It would be nice to say it went in dead center. But it did not. "Left half" would be more accurate, McIlroy sweating it out to the last roll.
"I've never been so glad to get off a golf course," said a smiling McIlroy as he walked off the green.
Moments later, after signing for his three-over 75, he expressed his relief once more. "I knew I needed to birdie the last to have a chance to make the cut, depending on what happens," he said. "Hopefully, there is still a bit of daylight so that the rest of the field can play in these conditions as long as possible."
Despite that late flourish, McIlroy's first (and last) birdie of the day still doesn't make him 100 percent sure of playing the weekend, darkness preventing 37 players from finishing their rounds. Still, it's looking pretty good, even if the weather conditions are almost certain to be better for those wrapping things up Saturday morning. As things stand overnight, McIlroy and 72 others—including World No. 2 Collin Morikawa—are three over or better and in a tie for 60th place. The cut will fall on the leading 65 players, plus those tied for, at worst, 65th place. And only three of the 11 players at four over are still on the course.
"That was tough, both mentally and physically," McIlroy said when giving his overall verdict on what was clearly a frustrating day. "The course is generous off the tee. And the greens are big. But it's the lag putting that is tough. It's so easy to leave a six-footer for par and have to play huge breaks. You can hit a putt and have the wind affect the ball. Then on the next hole the wind doesn't do anything. So you either hole the putt, or leave it a few feet away. It's really hard to putt stiff in that wind. Especially when a little gust can change the break on your second putt by a cup or more. It's just really tricky."
That analysis rang true, especially for those who had watched McIlroy warming up on the range by hardly missing a shot. Without the wind over his left shoulder, it surely would have been even more impressive. So it was no surprise to hear he was happy enough with his performance between tee and green.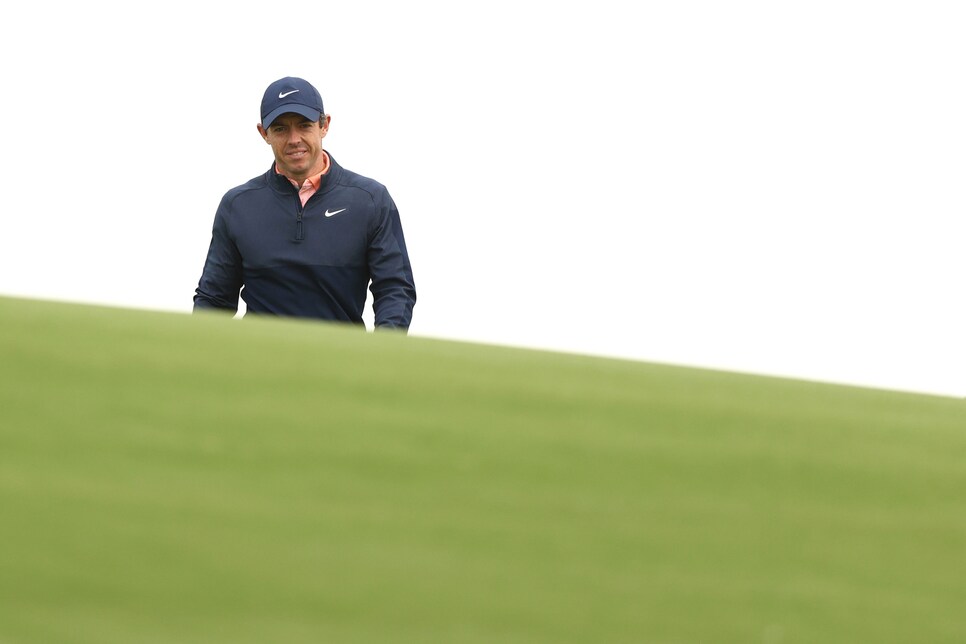 Only once in the last 13 years had McIlroy missed the cut in his first start of the calendar year (2013 Abu Dhabi Championship). The other times he's posted 12 top-five finishes.
Francois Nel
"I played as 'thought free' as possible," said McIlroy, who trails leader Scott Jamieson, sitting at seven under after two rounds, by 10 strokes. "I played the conditions and tried to hit the shots required. I actually drove the ball pretty well. A couple of iron shots got away from me. But I don't feel like I did all that badly. The shots I lost were mostly around the greens. It's hard to tell how well I played, to be honest. I have no idea. You have to contrive shots when the wind blows like that. I was hitting shots I haven't practiced and trying to get by as best I could. It's just hard to hole putts in this wind. But it was nice to make that one on the last."
Indeed. Arnold would have been impressed.