The Loop
A harsh reminder for Tiger as he makes his latest comeback: Rory is the betting favorite to break Jack's majors record
In all likelihood, neither Tiger Woods or Rory McIlroy will break Jack Nicklaus' career mark of 18 major championship titles. But for now, oddsmakers like Rory's chances of pulling off the feat better.
According to William Hill, one of the largest bookmakers in the U.K., McIlroy is now listed at 6-to-1 odds to win 19 majors or more in his career. Woods, who seemed to be a lock to pass Jack when he got to 14 majors by age 32, is now down to 8-to-1 odds.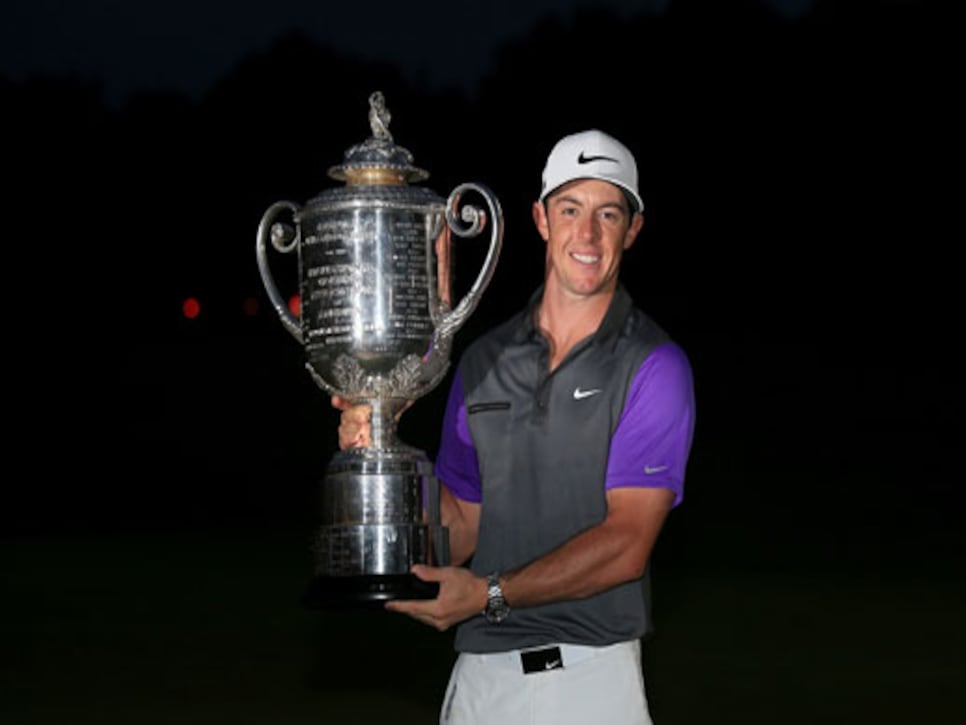 Of course, these odds have a lot to do with where the two are in their respective careers. McIlroy, 25, is coming off a season in which he won two majors to run his total to four. He's hot! Woods, who turns 39 at the end of the month, missed most of 2014 after back surgery and just switched swing coaches for the fourth time as a pro. He's not.
But still, is Rory -- spotting Tiger 10 majors -- really a better bet than Woods? That would mean him winning 15 more majors from this point, or one more than Tiger's current total. Those odds seem a bit low, but then again, we've already seen that long-term bets on McIlroy can be very profitable. Just ask his dad.