The Loop
Rory McIlroy anticipates Europe will face a much tougher test this Ryder Cup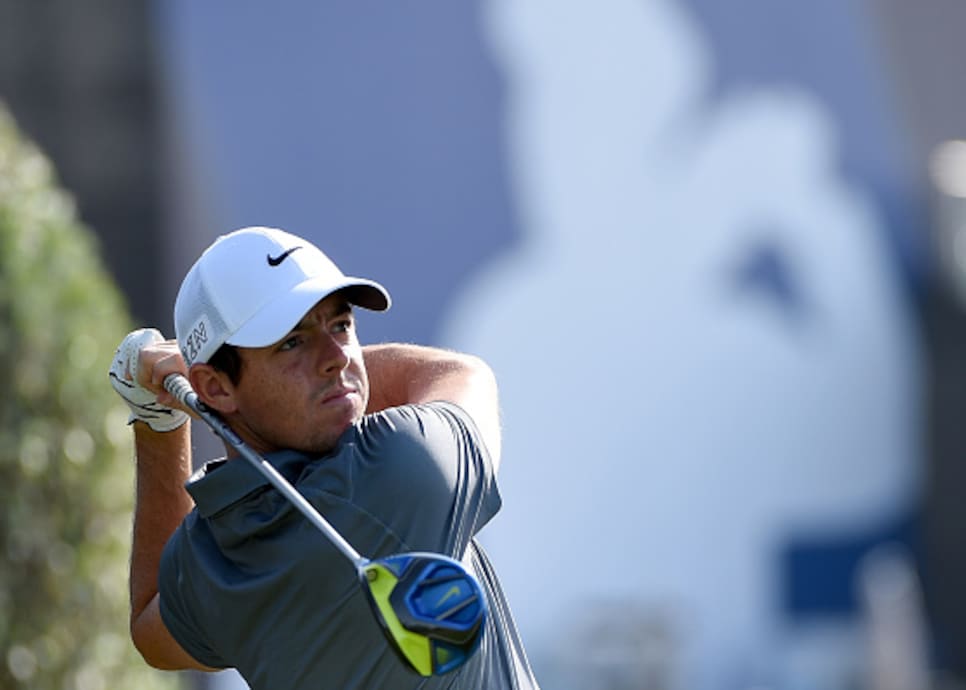 DUBAI, United Arab Emirates -- Two weeks ago, just before his ultimately unavailing attempt to win the Abu Dhabi HSBC Championship, Masters and U.S. Open champion Jordan Spieth called a U.S. victory in this year's Ryder Cup his "number one priority" for 2016. It was, a full eight months before the biennial contest resumes at Hazeltine, an indication of just how deeply burns the American side's desire to win back the trophy for the first time since 2008.
Asked to comment on what lies in store for the European team in Minnesota at the end of September, world No. 2 Rory McIlroy was quick to underline just how difficult it will be for the holders to record a ninth victory in the last 11 matches.
"They are a young, hungry team for a reason," said the Irishman - a member of the last three Old World sides - on the eve of his defense of the Dubai Desert Classic. "There will be a lot of guys on that team who haven't tasted success at the Ryder Cup. They will be motivated, they will be hungry and I'm sure they won't want to lose again.
"There will be a lot of younger guys on their team, the likes of Rickie [Fowler], Jordan and Patrick Reed. They will also have a strong backroom team led by Davis Love. Tiger [Woods] could be a vice-captain and so could Phil [Mickelson] if they don't make the team. They have everything possible lined up to make it possible for them to win."
McIlroy's basic point is well made. Playing at home in front of a partisan (but hopefully sporting) home crowd, smarting from an almost uninterrupted run of defeats and up against a visiting squad that looks like it could well contain a perhaps unhealthy number of Ryder rookies, the American side will have a lot going for it.
"If you look at the last few Ryder Cups, even though we have won, they have been tight," continued McIlroy. "Maybe not last time at Gleneagles but the previous two – at Medinah and Celtic Manor – they were really, really close. We only just came out on top. So things have been closer than people probably realise."
And so the psychological – and predictable – propaganda battle for the much-prized label "underdogs" continues. Next up: "Why they are so much better [on paper] than us and have to be overwhelming favorites to win the trophy," by Darren Clarke. Or Davis Love. Or both.