The Loop
Rory McIlroy and plea from Brazilian Children's hospital to reconsider Olympics decision
Stories of interest you might have missed…
An open letter written by the CEO of the Little Prince Children's Hospital in Brazil was addressed to Rory McIlroy and was a plea for him to reconsider his decision to forgo the Olympics.
"Having withdrawn from the Rio Olympics, we ask you, with dignity and respect, to transform your personal concerns around Zika, into a practical concern in supporting our medical research scientists who are not only working to protect our own mothers and children, but in the long-term, all mothers and children throughout the world," the letter says, reprinted here in the Belfast Telegraph.
"We are not only fighting to contain and eliminate the virus, but we are also working desperately to stop it from spreading to Africa and Europe, and the rest of the world."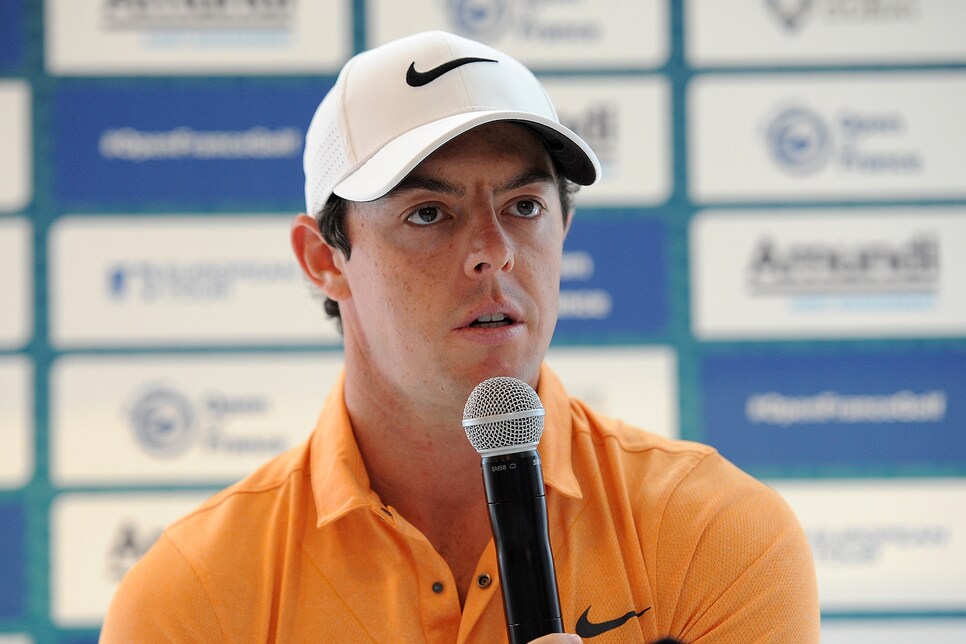 Billy Hurley III's flight deck golf
"Life in golf, with all the the mini-tours and and on the bigger minor league tour, had never been a picnic for Billy Hurley III. Unless you count the steel beach picnics in the Navy. Greenpeace might not know of this, but they are sure to be on the lookout in the future," Cleveland Plain-Dealer columnist Bill Livingston writes in this column on golf's most recent winner.
"'I hit like three golf balls off the ship kind of thing, just messing around one day when they had it set up with what we call steel beach picnics. You have a picnic on the flight deck and you're on the steel beach and we kind of have games like that sometimes on the ship. But it turns out that environmentalists don't like plastic being hit into the ocean,' Hurley said."
Monty qualifies for British Open on home course
"In securing third spot behind Swede Oskar Arvidsson and Spaniard Scott Fernandez, the big Scot earned a dream return to golf's oldest major after a six-year absence at Royal Troon, his home club, in a fortnight's time.
"'This was my last opportunity to play in The Open on my own course, so it is very special," admitted Montgomerie after surviving an agonising two-hour wait in his car before discovering he'd pipped fellow Scot Jack Doherty for the third and final spot at the Ayrshire venue.'"