Olympics
Rory McIlroy says he '100 percent agrees' with Simone Biles' decision to withdraw from Olympics, focus on mental health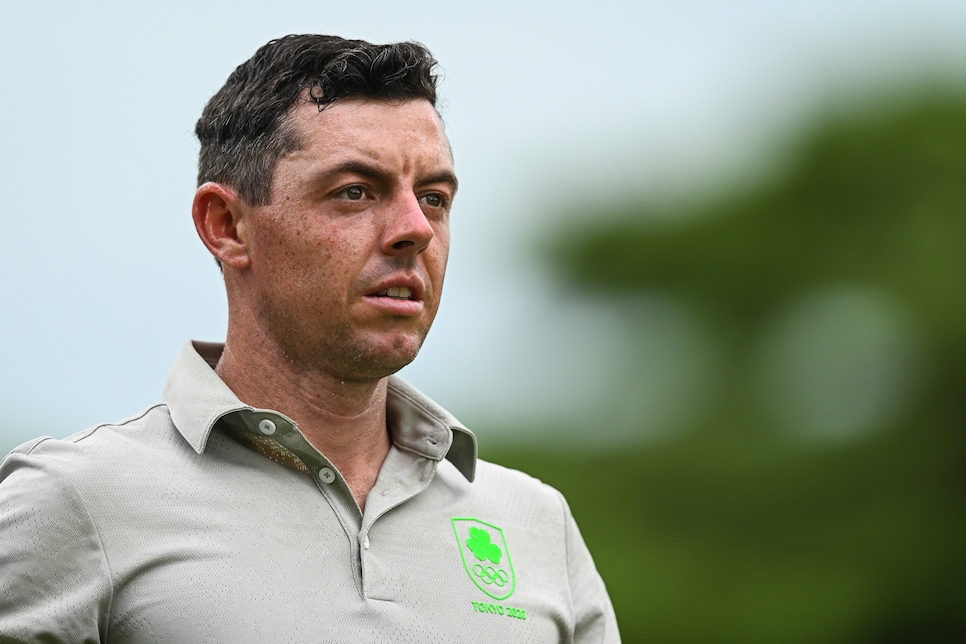 Rory McIlroy says he fully supports and agrees with U.S. gynmast Simone Biles' decision to withdraw from the gynmastics team and individual all-around competitions at the Olympics to prioritize her mental health.
"A hundred percent," McIlroy said. "I live in the United States and anything that came on the TV, NBC or commercials about the Olympics, it was Simone Biles, it was Simone Biles' Olympics, right? So to have the weight of, what is it, a total of six million people combined in the island of Ireland. You got 300 whatever million (in the U.S.), so the weight on her shoulders is massive.
"And just as I thought Naomi Osaka was right to do what she did at the French Open and take that time off and get herself in the right place, I 100 percent agree with what Simone is doing as well. I mean, you have to put yourself in the best position physically and mentally and to be at your best and if you don't feel like you're at that or you're in that position, then you're going to have to make those decisions. But I'm certainly very impressed with, especially those two women to do what they did and put themselves first."
Biles, 24, is a four-time Olympic gold medalist and is widely considered to be the best female gymnast of all time. Her decision to voluntarily pull out of competition in Tokyo has sparked spirited debate—while she's being praised for putting her well-being first, there has also been significant criticism that she let her teammates down and failed to deal with pressure, an ever-present part of high-level sports.
In addition to Biles and Osaka, the Japanese tennis star who skipped both the French Open and Wimbledon to focus on her mental health, McIlroy cited Michael Phelps and Kevin Love as other athletes who contributed to the destigmatization of mental-health conversations.
"I think in sports there's still this notion of just like powering through it and digging in and you're not a competitor unless you get through these things. So I think that's probably part of it. But then when you hear the most decorated Olympian ever talk about his struggles, and then probably the greatest gymnast ever talk about her struggles, then it encourages more people that have felt that way to come out and share how they felt."
The mental-health movement has crossed over into the world of golf, with young star Matthew Wolff recently taking two months off from the PGA Tour to "try to enjoy myself and take care of myself." McIlroy himself has frequently cited his off-course happiness as a source of balance in his life.
"I'm the luckiest guy in the world," McIlroy said during the Open Championship. "I get to do what I love for a living, I have a beautiful family, my life is absolutely perfect at the minute.
"I want for nothing, so it's not a case of trying too hard for sure."
McIlroy, 32, is representing Team Ireland in Tokyo and shot a two-under 69 on Thursday to begin his quest for the gold.