News
Roommates look to collect some hardware, Walker persists through illness, and Poulter ponders what's next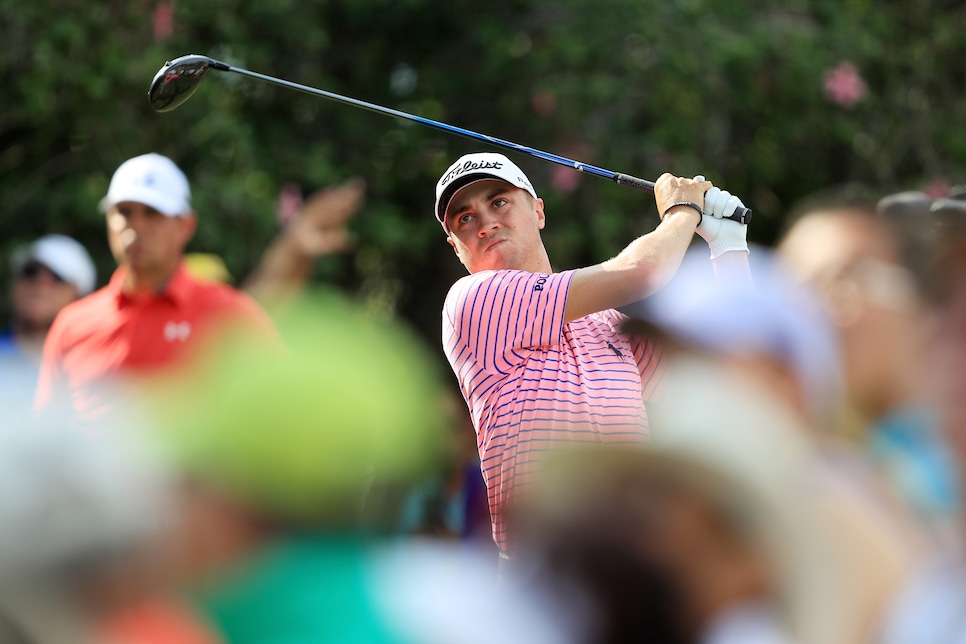 Justin Thomas was flying from South Florida back to Louisville last week to host the AJGA's Justin Thomas Junior Championship when he decided to take a deep statistical dive into the numbers that he and Bud Cauley have put up this season on the PGA Tour.
The two have been longtime friends, missing each other by a year at the University of Alabama, and as of last spring, roommates after Cauley moved from Jacksonville into Thomas' house in Jupiter.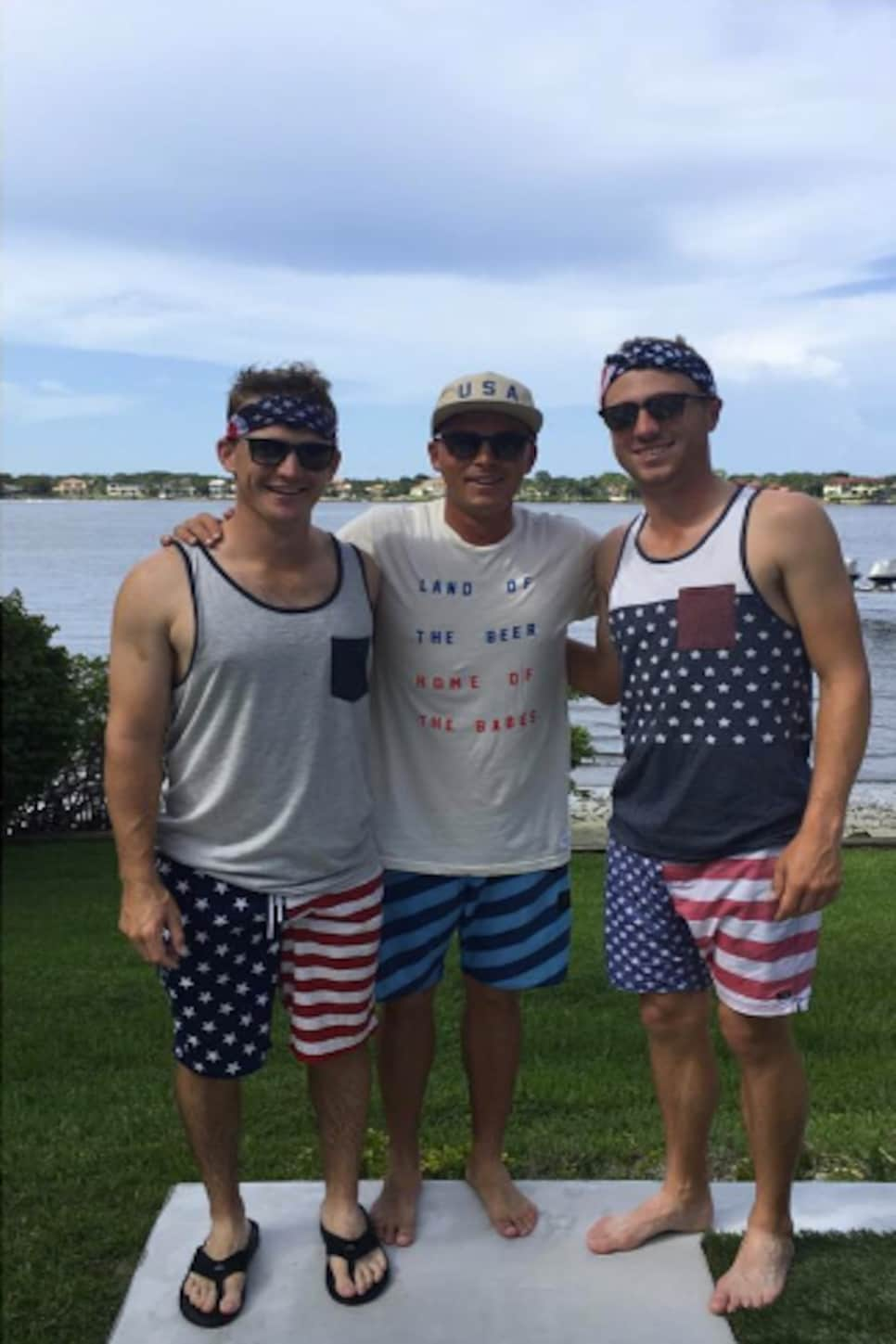 This week, they'll also be able to do something they never got to experience at Alabama: Play together as teammates. This year's Zurich Classic, desperate to shake things up and attract a better field on an otherwise lousy date on the calendar three weeks after a major and two weeks before the Players Championship, has a new format in place with two-man teams playing two rounds of four-ball and two rounds of alternate shot.
So began the strategy session with the two texting back and forth.
"We're both pretty similar in terms of ball-striking," Thomas said. "The only thing that stood out was proximity to the hole from 175 yards and out. I'm about 10 feet closer on average, and a lot of the par 3s there are longer and three of the four of them are on odd holes so we figured out that I'll probably tee off on the odd holes."
There are other differences, too -- Thomas is a significantly better putter, for one -- and that'll play into their planning as well.
Neither has played in a Ryder Cup or Presidents Cup but both participated in the Walker Cup -- Cauley in 2009, going 3-0-1, and Thomas four years later, going 2-1-0. They've also played countless rounds together and know the ins and outs of each other's games.
The same can be said for other pairings, too. Justin Rose and Henrik Stenson, Jordan Spieth and Ryan Palmer, Keegan Bradley and Brendan Steele, Hudson Swafford and Harris English, Brooks Koepka and his younger brother, Chase, are all intimately familiar with one another.
The format is also a big part of why the event has attracted arguably its best field to date, with seven of the top 11 in the world playing, including No. 3 Jason Day and No. 9 Rickie Fowler teaming up (both have sponsor ties to Zurich).
"It's the reason I'm playing," said Thomas, who last played New Orleans his rookie year, skipped the event last year and would have instead been at next week's Wells Fargo Championship.
WALKER GRATEFUL FOR ANSWERS
Jimmy Walker planned to be in New Orleans, too, playing alongside Sean O'Hair. Then he got diagnosed with Lyme disease.
"It's like trying to play golf with the flu," his wife Erin said via text.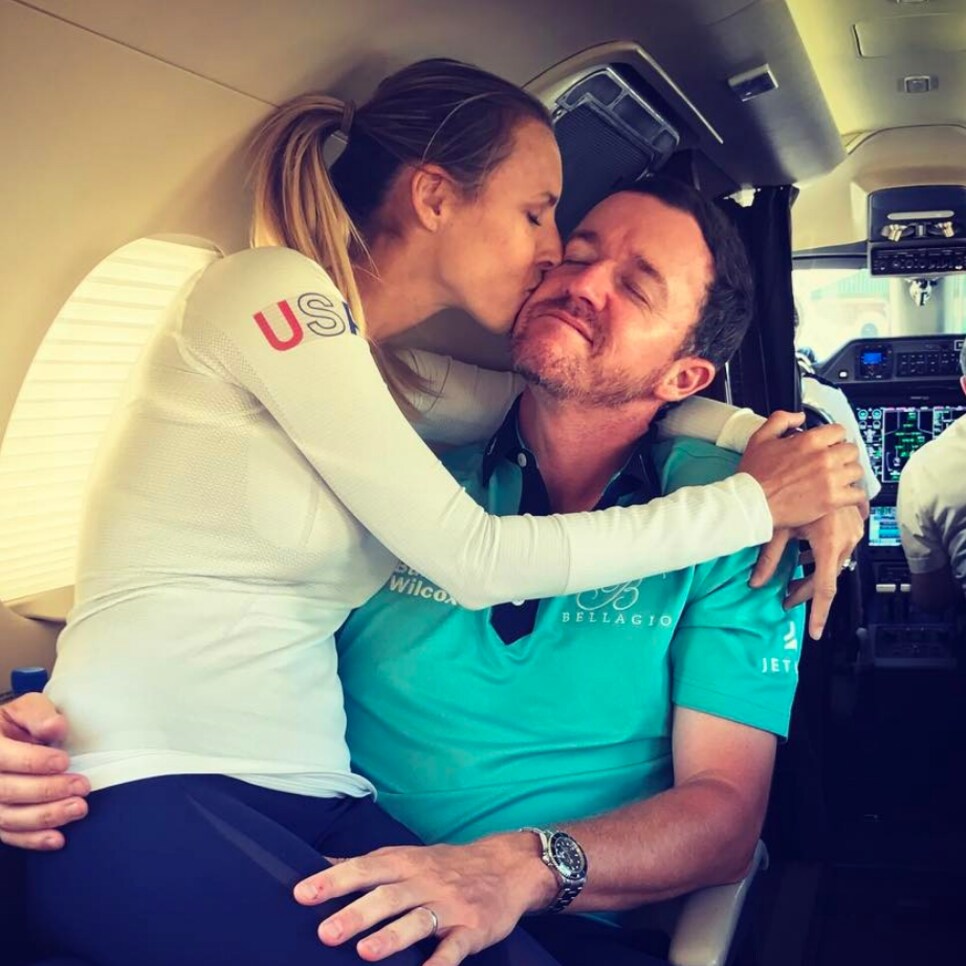 Walker was diagnosed the Wednesday of Masters week but has felt sluggish since last November. He recently thought he was suffering from mononucleosis but the tests revealed Lyme disease, a bacterial infection that affects approximately 300,000 people each year in the United States.
"We've been talking to a lot of doctors," Walker said at last week's Valero Texas Open. "I've got some really smart people working on this. I'm trusting them."
This season, Walker has just one top 10 in 15 worldwide starts, and that came at the winners-only SBS Tournament of Champions in Maui.
He didn't blame his play on the illness but Lyme disease has "hit him hard," according to Erin.
Walker's treatment will include more tests as well as antibiotics. He's hopeful to return at the Players Championship in two weeks.
UNCERTAIN FUTURE FOR POULTER
Now what for Ian Poulter?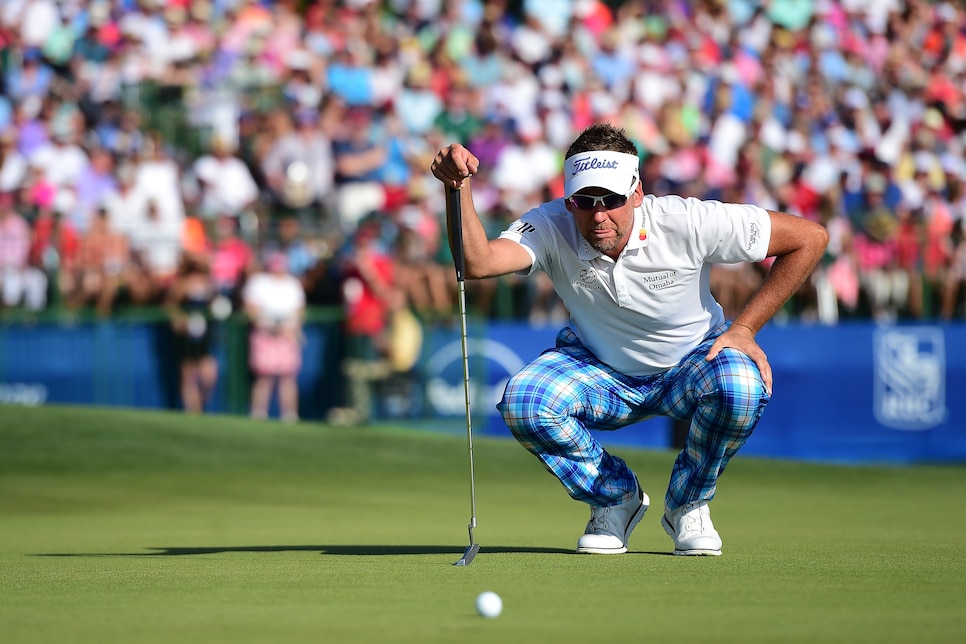 In missing the cut last week in Texas the 41-year-old Brit finds himself in the unfamiliar position of having to rely on sponsor invites and past champion status after failing to fulfill his major medical extension and losing his card.
"What's the most frustrating thing for the next few months is, you know, I can't plan a schedule," said Poulter, who is in the field this week alongside Geoff Ogilvy but whose schedule is somewhat unclear after that. "So, I have to be ready to go any given Monday to go to an event and, you know, obviously I'll try and qualify for the U.S. Open, I'll try and qualify for The Open, I'll play some events in Europe. I'll play some more events over here, and obviously I'll do what I need to do."
What has plagued Poulter the most this season? Putting.
This year, Poulter ranks 158th in strokes gained-putting, LOSING .275 strokes to the field on average for the season.
Only two other times in his career has that statistic been in the negative, the last time coming in 2007. Excluding 2016, when he was hurt much of the year with a foot injury that led to his major medical, Poulter has ranked 52nd, 85th, 61st and 75th in strokes gained-putting.
When news of the USGA's and R&A's new decision to mitigate the use of video replay hit on Tuesday, reaction among Tour pros was one of a collective "it's about time." The change came swiftly in the wake of the Lexi Thompson ruling that cost her the ANA Inspiration earlier this month, yes, but an informal poll among a handful of players in New Orleans indicated it was long overdue. They also shook their head, however, at the still TBD of how viewer call-ins and post-round penalties will be handled. It's a step in the right direction, yes, but falls short of being directed at the root of the problem. …
Rory McIlroy got married in Ireland over the weekend. By all accounts it was a dazzling, splashy affair. It was also highly private, with several layers of security measures in place to keep it that way. McIlroy doesn't own a yacht named Privacy but he does value it when it comes to his personal life. Yet one Irish journalist apparently took offense to this, saying the 27-year-old four-time major champion "has disappeared up his own backside when it comes to his biggest day" because McIlroy & Co. didn't grant media some sort of access or photo op. Yes, Rory is a big deal in Ireland. But to suggest he should give the media anything because that's how other stars have operated is asinine and the point missed is the one by the journalist, not McIlroy. …
How does this not feel like the end for Tiger Woods? And what a strange, sad and ugly one it has been at that. Four years ago, he won five times and was Player of the Year. Last week he underwent his fourth back surgery since 2014. Woods said he looks forward to "getting back to a normal life, playing with my kids, competing in professional golf and living without the pain I have been battling so long." He might play competitively again but after undergoing seven total surgeries and turning 42 years old at the end of this year he won't be any semblance of his former self, if he even plays again. It's not a criticism, just reality -- one that's often and understandably lost on the aging, broken down athlete.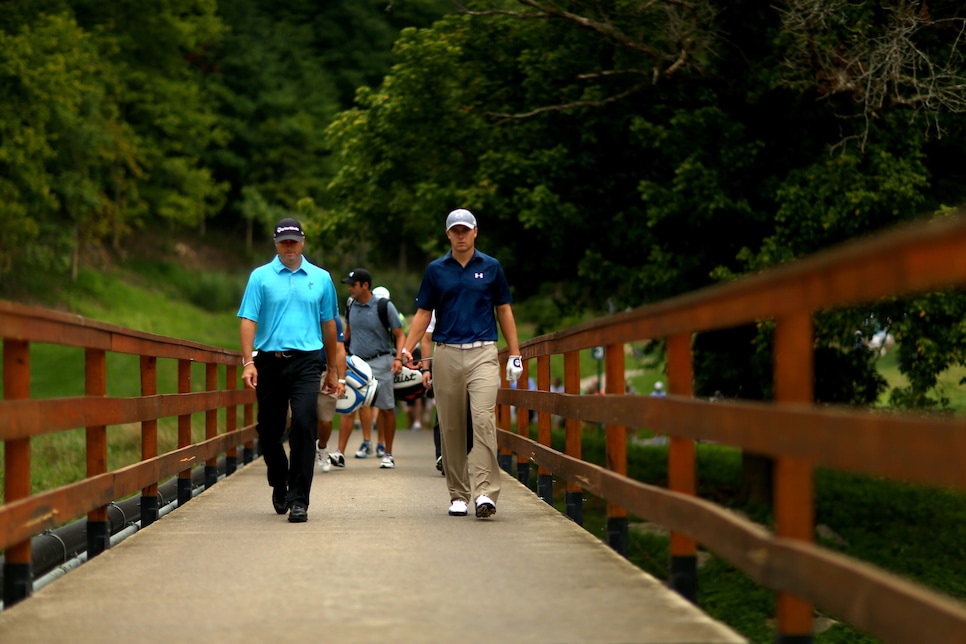 On paper, no team is more loaded than Jason Day and Rickie Fowler, easily the biggest star pairing at the Zurich Classic. But they haven't exactly played a lot of golf together. In that sense, I like the duo of Spieth and Palmer, a couple of Texans who should be able to ham-and-egg it well at TPC Louisiana. Palmer is strong off the tee and Spieth can score with the best of them. Palmer also arrives in form with a T-11 and T-6 in his last two starts in 2012 tied for fourth in New Orleans.