The Loop
Rooftop putting greens: Practice made perfect?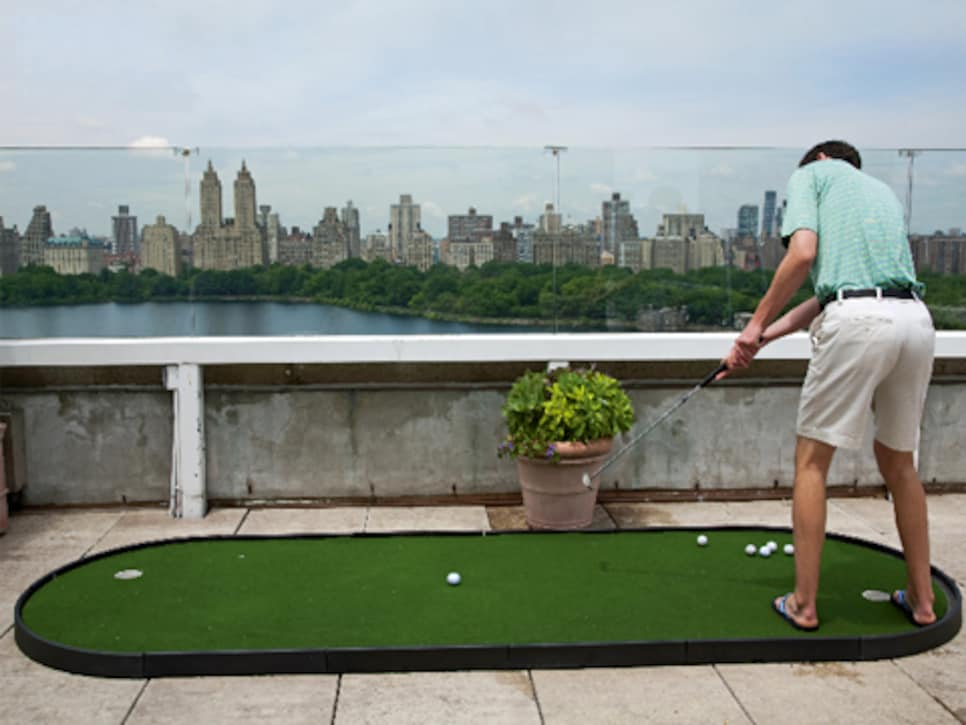 Hit a house: A small green with a big Central Park view. Photo: Landon Nordeman
Would you be more likely to work on your putting if your practice green came with a great view? That might explain why more golfers are installing synthetic greens on their roofs. (Or maybe they just like it because it's cool.) Most of the time, rooftop installations are no more complicated or expensive than any other, says Dave Barlow, president of UltraBaseSystems. As long as there's a low wall around the perimeter, it will stop errant balls (and golfers) from falling off -- and it'll block the wind from blowing the green away. Only in rare cases, Barlow says, does his company need to secure a putting platform to the roof.
Many greens are on private homes, but businesses are installing them, too. Hotel Le Germain in Toronto had Pro Sport Surfaces build a green on its 11th-floor terrace. The hotel is a popular spot for meetings, and a spokeswoman says the green is the most coveted place to spend breaks.