Short Game
Improving your short-game skills is one of the fastest ways to lower your scores. And the basic chip is a great place to start. Follow these three keys as you work on it: (1) Start with your weight forward, on your front leg, and keep it there throughout the swing. (2) Once you set your alignment, turn the toes of both feet toward the target. (3) Make sure the left hand dominates the shot, with little or no release of the right hand. Now use these drills to hone it.
1. LEFT HAND ONLY: LEARN NOT TO SCOOP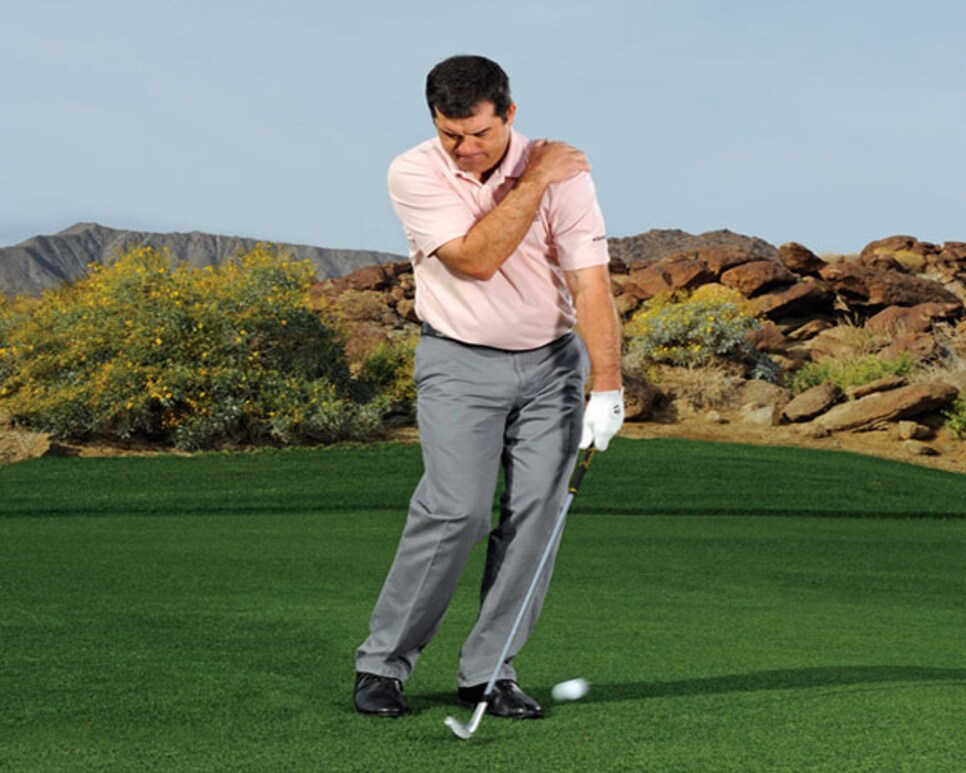 From the chipping stance described above, hold the club with your left hand only and place your right hand on top of your left shoulder. Keeping your weight on your left foot, push the grip back and swing down and through the ball without flipping the clubhead at impact. The clubhead shouldn't pass your left hand at any point during the swing. With your right hand, feel your left shoulder stay level--not pull up--as you swing through.
2. RIGHT HAND TOSS: PALM TO THE TARGET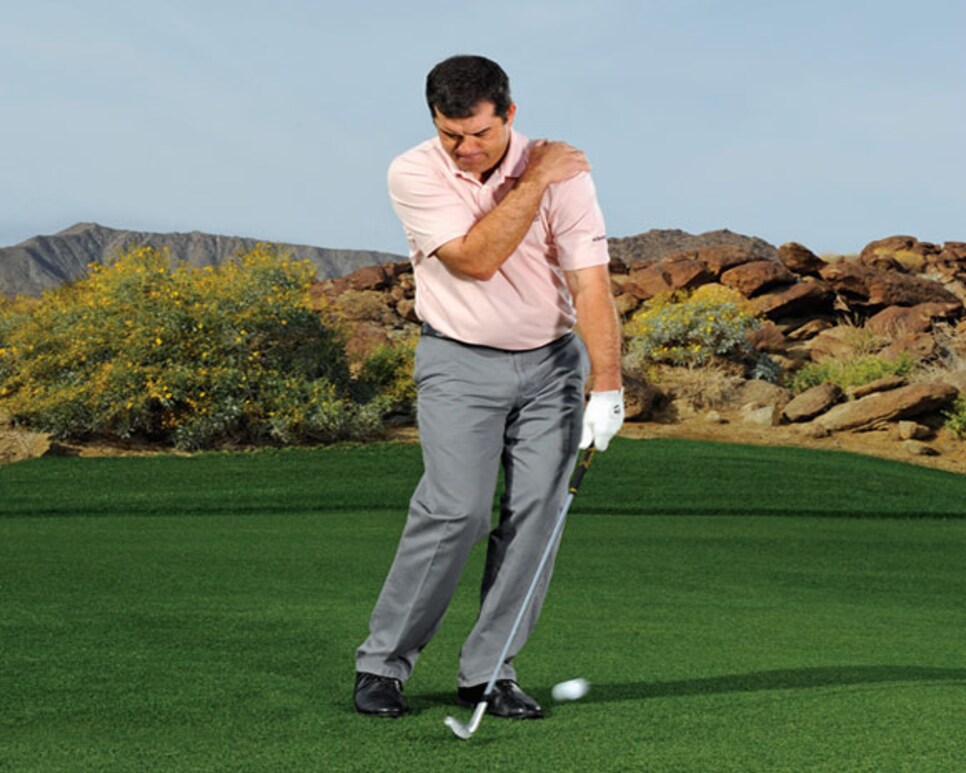 Now that you can feel how the left hand works in the chipping motion, it's the right hand's turn for a lesson. Take your regular chipping stance and hold a ball in your fingers with the same grip you'd use to throw a baseball. Toss the ball underhanded to your target on a low trajectory, focusing on keeping your right palm angled downward for as long as possible. Don't let your palm turn up so you can see it at the finish. Your toss shouldn't have much arc, and the ball should get rolling quickly.
3. EXTEND THE SHAFT: DON'T LET IT BUMP YOU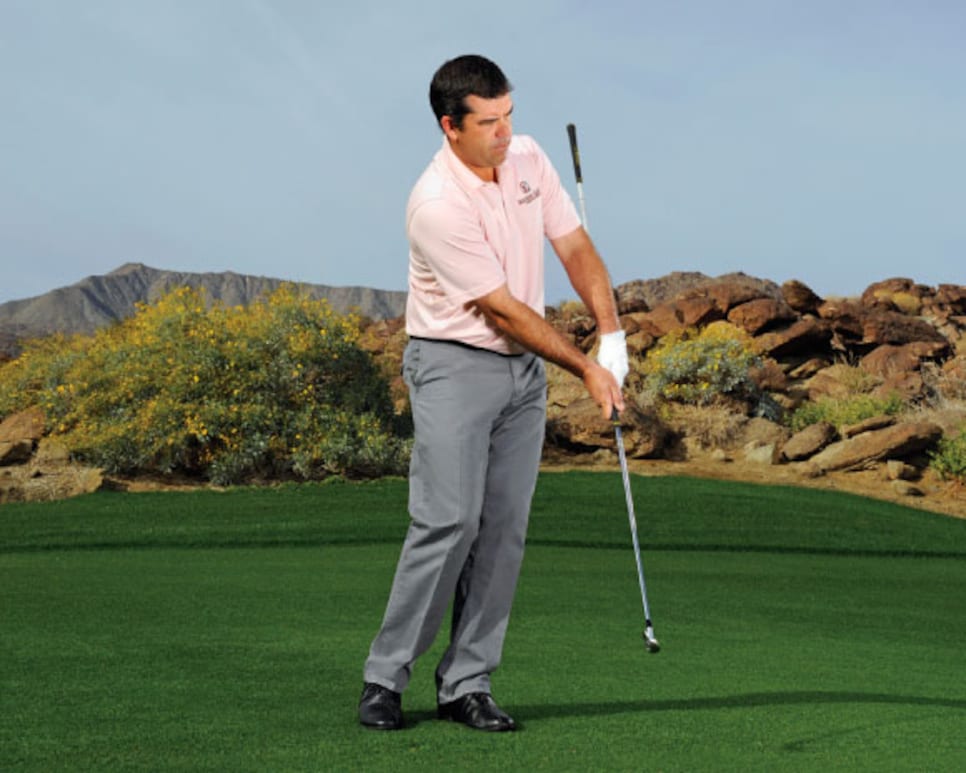 Build your own cheap and effective training aid by wedging a second shaft or one of those alignment sticks into the grip end of a club. When you hit normal chip shots with this extended club, the extra shaft shouldn't touch your body as you swing through the ball. If it does, it means you're scooping at impact--the most common fault in chipping. Here's a good swing thought: Keep the top of the grip moving toward the target as you swing through. Do that, and you'll chip the ball with more consistency.
RON STOCKTON, with his father, Dave, and brother, Dave Jr., works with many PGA and LPGA tour players at Stockton Golf, Redlands, Calif.