Funny Story...
The story of how Canada's Roger Sloan ended up at UTEP for college is hilariously random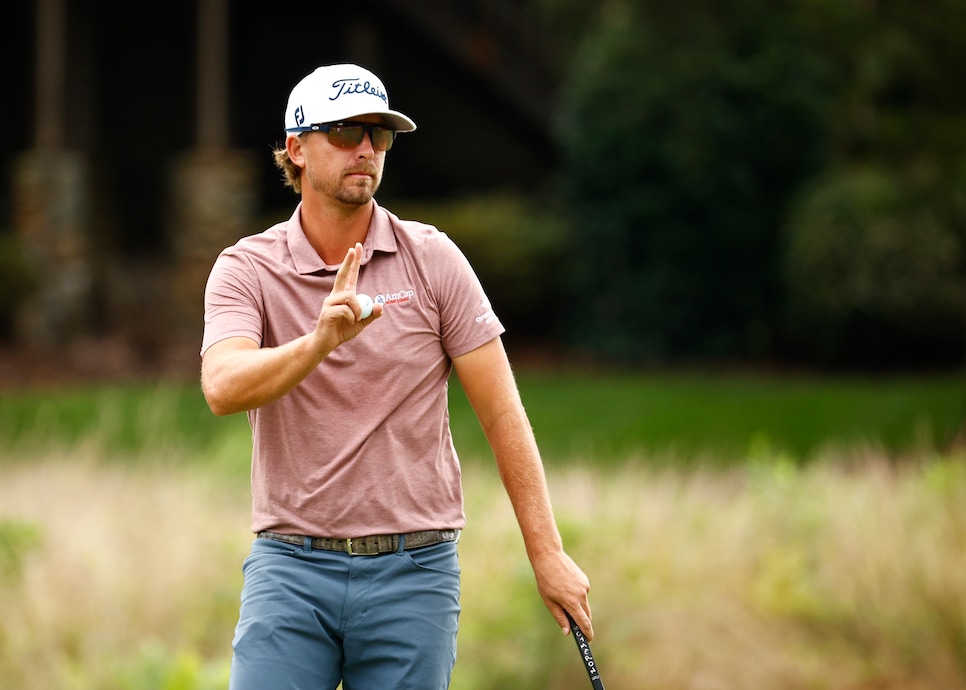 Seventeen years ago, a literal twist of fate led to Canadian tour pro Roger Sloan migrating to the deep south to play college golf at UTEP. The culture shock was quite real for the then 17-year-old from up North, but he ultimately loved it so much that he now calls Texas home.
Sloan, now 34, is home this week for the Houston Open, having moved to Houston in 2009 right after graduating from UTEP, where he was a standout for the Miners men's golf team. His wife is also from the area, which made the move that much smoother.
"I've pretty much been here for the better part of 12 years," Sloan said. "It's home for me. Her family lives here, we've got two kids here, we're starting our own family. So Houston's home and we love it."
How did the Calgary-born kid end up choosing UTEP in the first place? It's a funny, and random, story, actually. Ahead of this week's tournament at Memorial Park, Sloan explained the when, how and where in great detail.
"So as a Canadian, I'm growing up hearing like the Floridas, the Arizona States, the Oklahoma States," he said. "So here I am as a 17-year-old kid writing all these letters to these massive programs. I haven't really done much as a junior golfer and I'm sending these letters off and I'm getting all the generic responses: 'Thanks for your interest, but we've already committed for your graduating class.'
"I go, I think as a 17-year-old, to the Canadian Junior Championship and I haven't had a single look from a university, and I want to get a Division 1 scholarship. There had been a few players within my little area of British Columbia that actually committed and gone to play at the University of Texas El Paso, so it was always in the back of my head I would really like to go there because a few of these older guys that I always looked up to were going there, with you I never wanted to write a letter because I didn't want to get a rejection letter. I just didn't want to have that final no."
Of course, just because a few other Canadians went to UTEP didn't mean Sloan was a shoe-in. He needed that twist of fate, a guy literally coming out of the bushes, to seal the deal.
"So I'm at the Canadian Junior Championship and I'm on the seventh hole, I still remember it, I was at Marine Drive in Vancouver, and out of nowhere the UTEP coach literally comes walking out of the hedges onto the tee box. He's got one of his mates with him and he's got a UTEP hat on and I knew right away that that was [former UTEP head coach] Rick Todd. He watches for a few holes and then takes off.
"Come to find out what had actually happened was a member at his course that he was a member at knew a kid that was playing in my group and he convinced Rick to come watch this kid, and it was very apparent after a few holes that he was not interested in that kid. He saw a couple shots of mine and he reached out afterwards and that's kind of how it came to be. It was just a very surreal moment. It was very cool."
Nearly two decades later, Sloan gets to play a "home game" on the PGA Tour. Sleeping in his own bed, cooking meals at home, all that jazz. All because some guy came out of the bushes.