The Loop
Rock's expensive trip could pay off big
BETHESDA, Md. -- For a guy who had just shot a one-under-par 70 in the first U.S. Open round of his life, Robert Rock wasn't eager to talk about it. Exhausted and jet-lagged after arriving in town at 3:30 a.m. Thursday, Rock was the only player on the leader board after 18 holes who didn't wear a hat, didn't play a practice round and hadn't seen Congressional Country Club until he arrived for his 2:19 p.m. tee time.
"Other than TV," he said.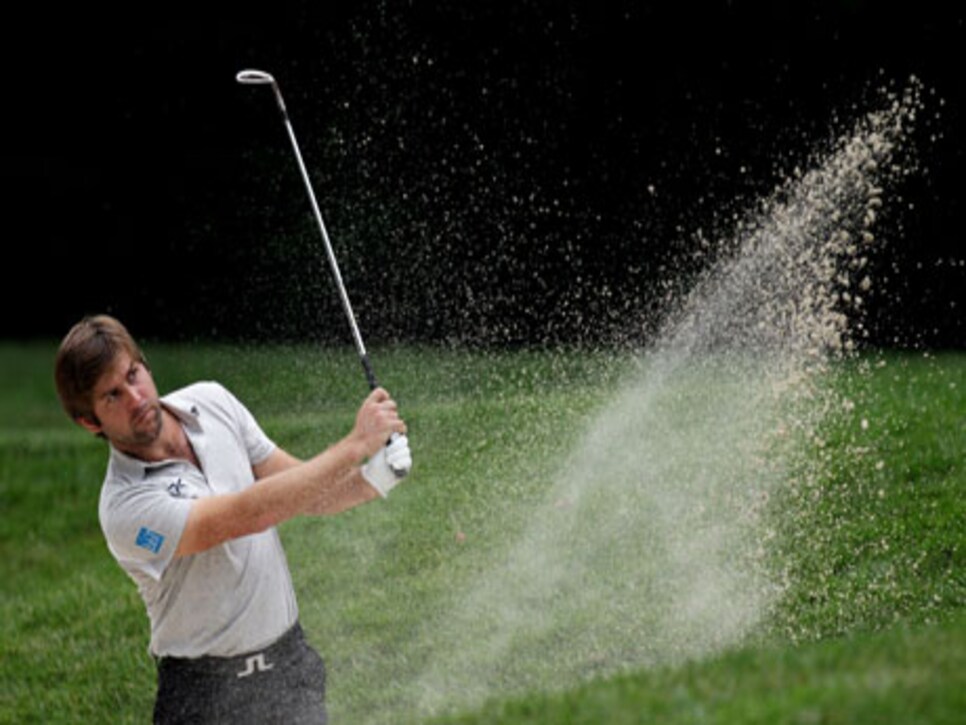 (Photo by David Cannon/Getty Images)
Born in England and visiting the U.S. for the first time since he spent nine months at Georgia State University as a teenager, Rock ran into difficulties getting a visa because of a drunk-driving incident as a teen. "That meant I had to get a visa," said Rock. "It wasn't a problem, it's just what you have to do if that's on your history."
Rock, 34 and ranked 111th in golf's world ranking, finished seventh in the British Open at St. Andrews last summer, but he earned a spot in this U.S. Open through a qualifier in England on May 30. Two weeks later at the Italian Open, the former club pro won for the first time after nine years and 209 events on the European Tour.
From there, the wait for his passport and a visa began.
"There was no confusion," he said. "It was a matter of waiting for it is all."
Rock denied reports that he paid 15,000 pounds (approximately $24,000) in legal fees for the visa he finally received Wednesday at 4 p.m. in England. "Nowhere near that much," he said. "It isn't anyone's business how much I paid, is it?"
He flew from London to Newark, N.J., where he landed at 8 p.m. Wednesday, and paid $1,000 for a "cab-type thing" that got him from Newark to Bethesda, where he arrived at 3:30 a.m. Thursday. After a few hours sleep, Rock came to Congressional, hit a few balls and began his first U.S. Open and first major beyond three British Opens.
"I'm playing OK at the moment, and it helped that it was a bit softer [because of the rain in the afternoon]," Rock said of his four-birdie, three-bogey round. "I couldn't really picture the holes until we walked a hundred yards down the fairway and I could see what was going on."
Follow on Twitter: [@GDCraigeeBee
](http://twitter.com/GDCraigeeBee)