News
The golfer who pulls off this never-been-done-on-tour-before feat will raise thousands for a worthwhile Detroit initiative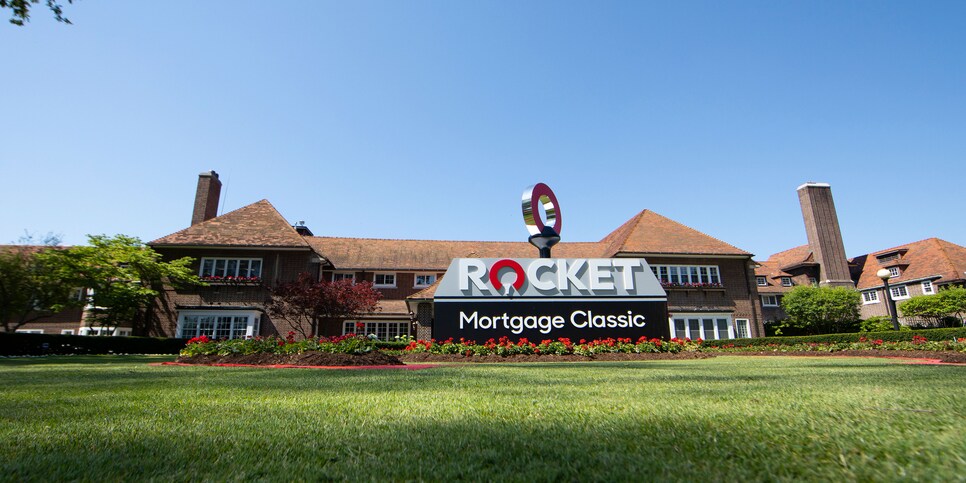 The clubhouse at Detroit Golf Club during the practice round for the 2020 Rocket Mortgage Classic.
Leon Halip
Plenty of courses have notable three-hole stretches that are intrinsically connected to a PGA Tour event. The Bear Trap at PGA National and the Honda Classic, the Snake Pit at Innisbrook and the Valspar Championship, the Green Mile at Quail Hollow Club and the Wells Fargo Championship and, of course, Amen Corner at Augusta National and the Masters.
Detroit Golf Club, site of this week's Rocket Mortgage Classic, is hosting a tour event for just the second year, but it's hoping to replicate what the others have done—while giving it a charity kick. Tournament officials are highlighting the 14th, 15th and 16th holes on the Donald Ross layout, a par-5, par-3, par-4 stretch, and are challenging tour pros to shoot 3-1-3 on the holes, which corresponded to the primary area code in Detroit.
As part of the AREA 313 Challenge, for any tour pro who makes an eagle 3 on the 14th hole, Rocket Mortgage will give $5,000 to the tournament's Changing the Course initiative. A hole-in-one on the 15th garners a $25,000 donation, while a birdie 3 on the 16th means another $5,000 pledged. All the proceeds will be funneled into the Connect 313 Fund, a program that aims to improve access to internet and digital resources to parts of the Detroit metro area where there are gaps in coverage. Officials are estimating the initiative will raise more than $200,000.
Meanwhile, if any one golfer goes 3-1-3 over the stretch of holes, $313,000 will be donated to the cause. That's a tidy sum, although given how rare an accomplishment it would be, perhaps Rocket Mortgage might chip in a little more.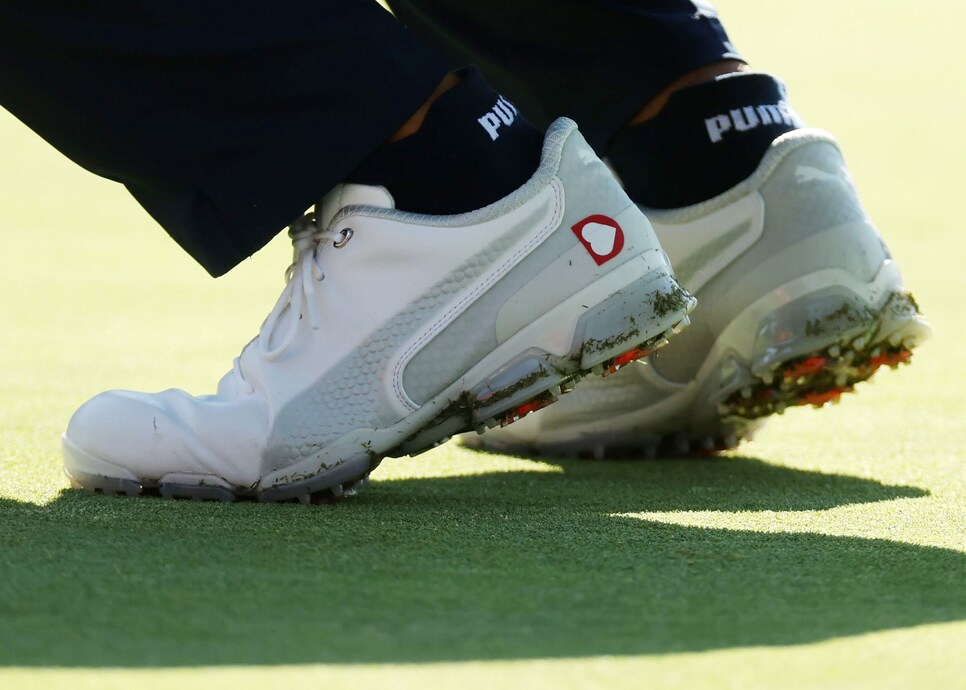 Rickie Fowler is sporting the "Detroit Love" logo on his hat and shoes this week at the Rocket Mortgage Classic. Fowler is helping support COVID-19 relief efforts within Detroit community, including the Connect 313 Fund that aims to bridge the digital divide for families within the city.
Gregory Shamus
The PGA Tour says that 318,658 rounds have been captured since 2003. Only three times has a player in a single round made an ace-birdie-eagle combo in any order in three straight holes with the birdie on a par 4, ace on a par 3 and eagle on a par 5: Kevin Stadler, 2005 Shriners, first round; Jason Dufner, 2015 Memorial, second round; and Keith Mitchell, 2019 Sony Open, second round.
Never, however, has a player gone eagle-ace-birdie in a three-hole stretch in that time.
Fans can contribute when players post a 3-1-3 as well. You can text donations by sending AREA313 to 243725. Online donations will be taken as well.