The Loop
Rocco Mediate? Y.E. Yang? It's been quite a day for famous Tiger Woods opponents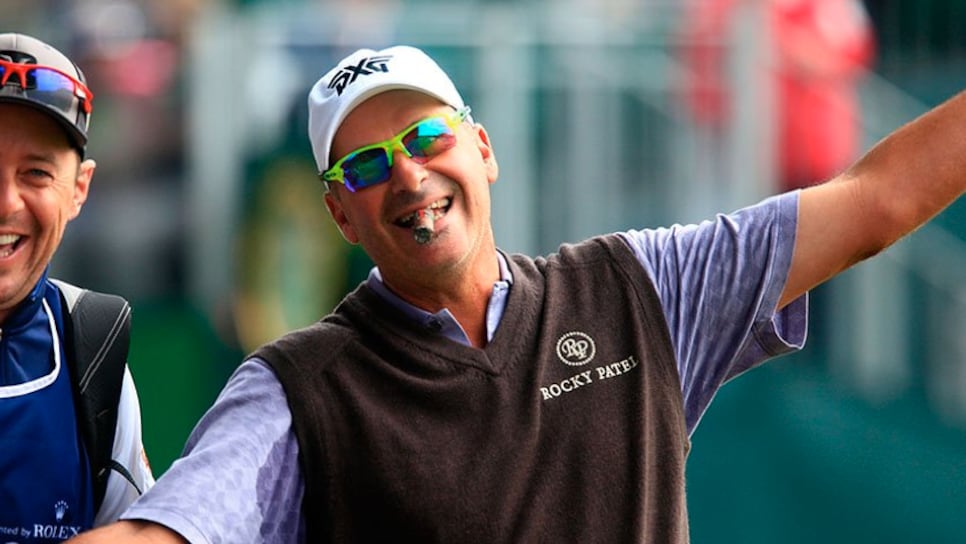 Tiger Woods' return remains uncertain as he recovers from two off-season back surgeries, but on Thursday, a couple blasts from his past took center stage. The man who he beat to win his last major (Rocco Mediate at the 2008 U.S. Open) and the man who beat him in the last major he should have won (Y.E. Yang at the 2009 PGA Championship) both got off to strong starts in their respective events. Who knows, maybe Michael Campbell is leading another tournament somewhere.
Mediate leads the Senior PGA Championship after shooting 62, and Yang shares the first-round lead at the BMW PGA. For Mediate, his opening round at Harbor Shores matched the lowest score ever shot in a PGA Tour Champions major. Mediate had a chance at shooting 59 after getting to nine under through 13, but he parred the final five holes.
The performance came out of nowhere for Mediate, who hasn't won on the PGA Tour Champions since his two victories during his rookie campaign in 2013. He entered this week with just one top 25, a T-15 in the Legends of Golf team event last month, this year.
Yang's first-round 65 at Wentworth was perhaps even more surprising. This is just the fourth European Tour event of the year for the 2009 PGA champ, who has fallen to 337th in the Official World Golf Ranking.
But for one day, at least, these two players, who once went head-to-head with Woods in his prime, regained their top form. And for Tiger, he can take solace in the fact that both guys are considerably older than he is.