The Loop
Rocco Mediate says Tiger Woods once restrained him from going after a heckler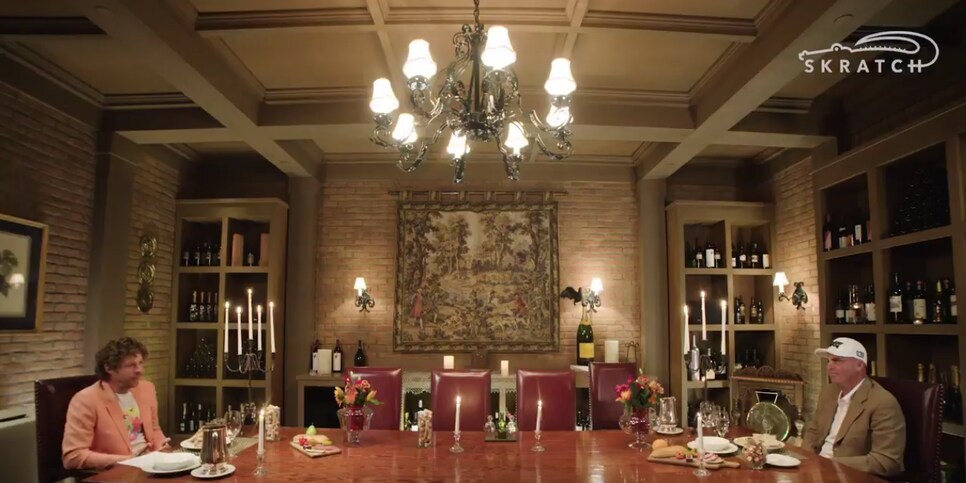 We love Skratch TV's new "Champions Dinner" interview series, but is anyone ever going to eat those tasty-looking sandwiches? In any event, last week, Paul Goydos shared a story of the time he was fined by the PGA Tour for leaving a profanity-laced voicemail, and this week, Rocco Mediate tells a great tale involving Tiger Woods. And no, it doesn't have anything to do with the 2008 U.S. Open.
OK, so Mediate uses that epic tournament as a jumping off point to discuss Tiger, but then he pivots to what happened when he played with Woods in the final group at the 1999 Phoenix Open. "This is how cool Tiger really is," Mediate starts. Mediate then talks about how he had a big lead, but with it beginning to slip away on the 12th hole, he nearly lost his cool at a heckler in the crowd. Mediate says he started to walk over to the fan when Woods physically held him back and told him, "Hey! Stay here. Stay where you are. Let's see what happens these last six holes go. Don't worry about this a##hole."
The entire interview is worth watching, but this incredible story starts at about the 1:20 mark:
Mediate wound up shooting 71 to beat Justin Leonard by two shots and Tiger Woods by three. Even better? Mediate didn't have to set aside any of that winner's check to pay off a hefty fine.