News
Robert Trent Jones Jr. on Gary Player's Chambers Bay rant: 'Player … is kind of a showboater'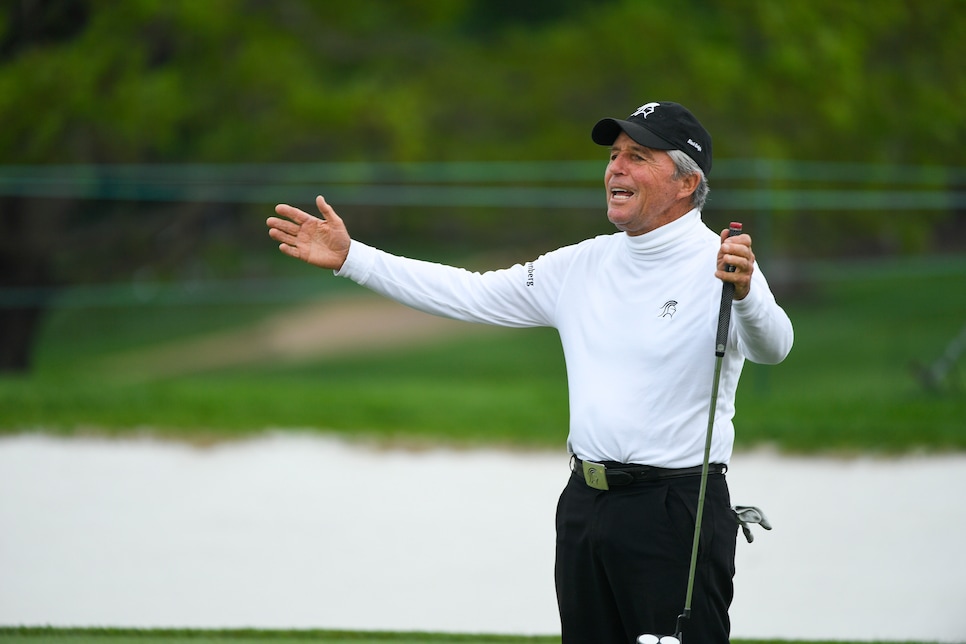 The most pointed criticism of Chambers Bay at the 2015 U.S. Open came from a former player, Gary Player, who went on Golf Channel on the morning of the third round and teed off on the course and its architect, Robert Trent Jones, Jr.
"[T]his has been the most unpleasant golf tournament I've seen in my life," Player said in part. "I mean, the man who designed this golf course had to have had one leg shorter than the other. It's hard to believe you see a man miss the green by one yard and the ball ends up 50 yards down in the rough."
There was more in his extended rant that was in response to this question from Golf Channel's Damon Hack: "Good morning, Mr. Player. How are you?"
Two years on, what does Jones have to say about Player's rant?
"Gary Player wasn't playing in the tournament," Jones said. "I think Gary Player, as we all know him, is kind of a showboater. For whatever reason he chose to make those comments.
"I saw him at Sunningdale, at the Pro-Am dinner for the Senior British Open [the following month]. He's always honored there. I was at the next table. I caught his eye, and he turned away from me. I didn't choose to talk to him at that location.
"Then at Rio [de Janeiro, for the Olympic Games last summer], neither of our teams was the builder of course, but I chose to be there for the team. At that particular point, he came up to me and said, 'are you talking to me?'
" 'I am now,' I said. He apologized."