The Loop
Robert Allenby on incident in Hawaii: "Whether I was drugged or not may never come out."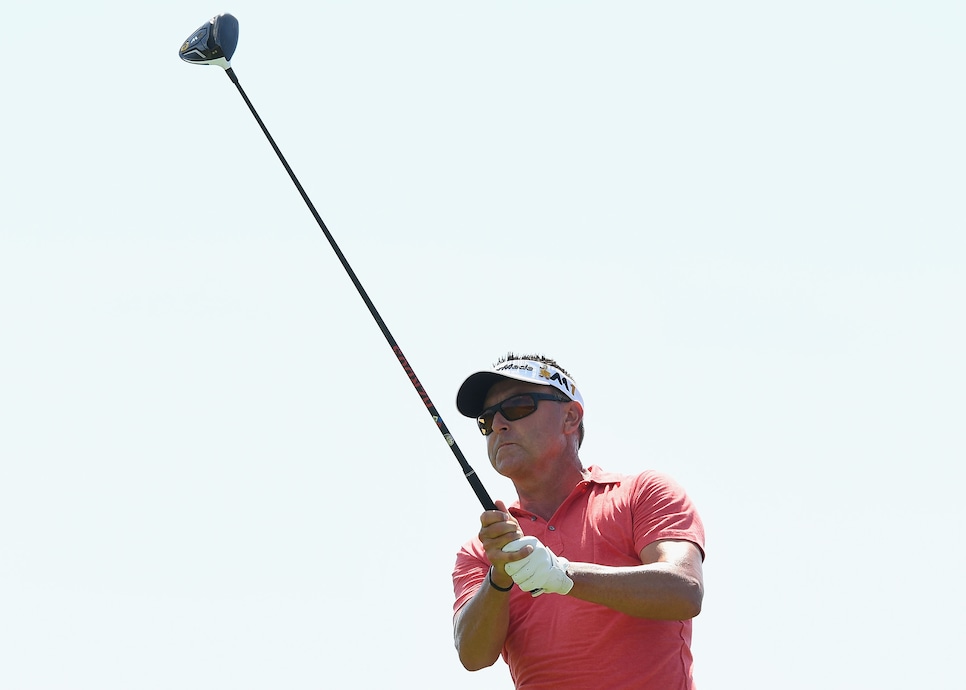 Once a top-30 player in the world, Robert Allenby might be most remembered for off-the-course incidents, which include the alleged robbery and kidnapping in Hawaii in 2015, the claimed mistreatment of caddies, and the arrest outside a casino at the John Deere Classic.
The 45-year-old is teeing it up at this week's Fiji International in just his second competition since the last arrest in July. In an interview with The Australian, Allenby had some interesting comments about his past issues, recognizing the off-course troubles.
"Whether I was drugged or not may never come out," Allenby said. "The thing is I know the truth, my family knows the truth, and the media write the wrongs. A lot of people tried to beat me up. Maybe they're just jealous."
Allenby said there was "no story" about the event in Illinois, telling USA Today in August "there's nothing to be said or done about, nothing happened," though the Rock Island Police department confirmed his booking at its jail to Golf Digest.
However, after the past three years of being in the press for negative reasons, Allenby acknowledged the effect it has had on him remaining committed to playing pro golf on the highest levels.
"All I wanted to do was run and hide. You don't understand how many times I nearly quit in the last year," he said.
The four-time PGA Tour winner has made more than $27 million in earnings over his career, but missed 21 of 23 cuts last season -- meaning his status isn't great.
Allenby says he has emailed multiple fall-season events, in the hopes he might get a couple sponsors invites. Allenby shot a second-round 66 at the Wyndham Championship in August, but it wasn't enough to make the cut after opening with a 74.
"I keep telling myself and my wife keeps telling me, 'You are too good, don't let these people get to you,'" Allenby said. "I had to do a bit of soul-­searching. It is getting here. I am super happy with how I am playing. I have to do it in tournaments now. I have been shooting some seriously low scores at home.
"I have to do it out on the course now."