The Loop
Robert Allenby isn't getting any help from Honolulu witnesses
Another day, another version of what happened to Robert Allenby last Friday night in Honolulu. On Wednesday, a third homeless person, Chris Khamis, came forward as a witness, telling his side of the story to the Honolulu Star Advertiser:
*"There was no crime (when I was present). It was his stupidity," Khamis said in an interview. "(Allenby) passed out and hit his head. I was there. Nobody pushed him out of a car." *
Khamis didn't actually see Allenby hurt himself because he had turned around, looking for someone on the street with a phone to call a taxi. At the time, Allenby was not injured.
"I had turned around for just a second," Khamis said. "Nobody was around us."
But when Khamis looked back at Allenby, the golfer was on the ground, bleeding.
Khamis, 47, added, "He was very down, very, very down about losing." Allenby had missed the cut at the Sony Open that afternoon.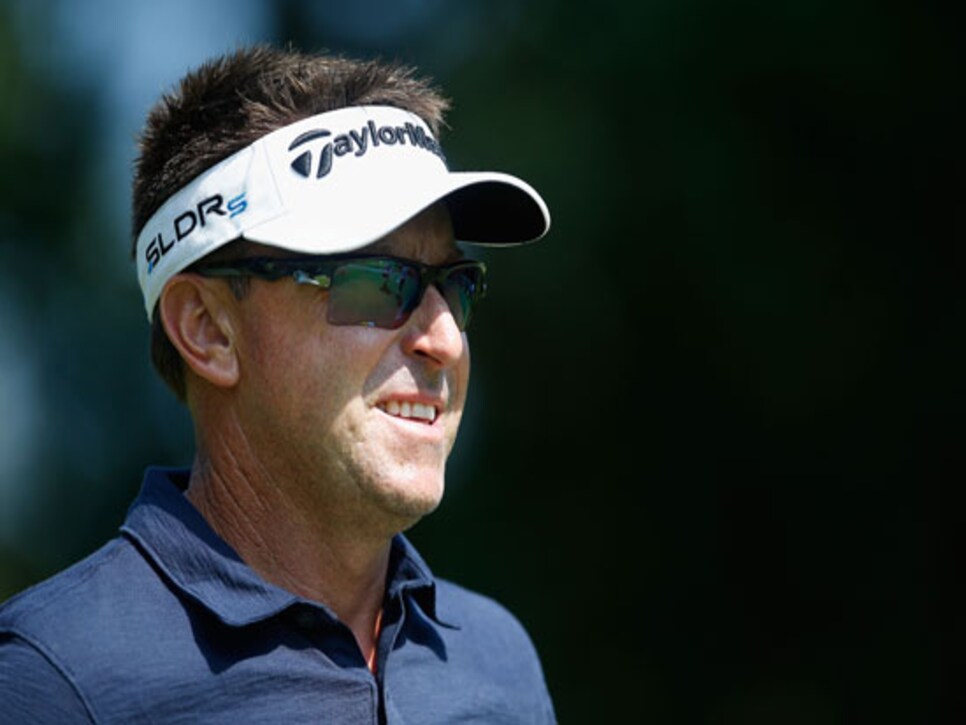 If you recall, Allenby's original story was he was kidnapped after leaving a Waikiki wine bar, beaten, robbed, and then dumped from the trunk of a car about six miles away. Khamis' story doesn't jive with Allenby's account -- other than the missed cut, of course -- and neither have the other stories told by two other witnesses.
Charade Keane was the first person to dispute Allenby's story, saying she had encountered the PGA Tour pro arguing with two men just down the block from the wine bar. Charade intervened and helped Allenby into a taxi.
When Allenby heard Keane's statements to the media, he texted Golf World's Tim Rosaforte, saying, "I'm guessing she's getting paid." Allenby then met with Keane on Tuesday in front of cameras to thank her and give her a $1,000 reward.
On Wednesday, Toa Kaili told Australia's Channel 9 news he and a friend found Allenby passed out on a sidewalk for more than two hours. Kaili said that when the two men tried to help Allenby, he accused them of robbing him.
"I was like, 'Oh, no, brother, we are the ones who woke you up -- we are the ones just helping you,'" Kaili said in the interview. "He was saying, 'You don't know who I am.'"
There is surveillance footage of a man using Allenby's credit card, but according to a Hawaii News Now report, law enforcement officers are "skeptical" of Allenby's story and have not opened cases for kidnapping or assault. OK, that's all we know. . . for now.